The National Commission for Civic Education (NCCE) has advised businesses to uphold Covid-19 protocols to assure customers of their safety.
"Adherence to all the safety protocols at workplaces would go a long way to give assurance to patrons that your premises is safe for business, NCCE tells business owners."
The Ho Municipal Director of the Commission, Gagakuma Setriakor made this call when they visited some offices and shops to educate them on the need to put in place safety Protocols at their premises.
He told the business owners the commission has observed many people are unwilling to visit places like salons, tailoring shops, malls amongst others for fear of contracting Covid-19 virus.
According to Gagakuma, the only way to convince costumers to patronize these places is by putting in place the prescribed protocols to assure them of their safety whenever they visit the premises.
He advised business owners to focus their attention on advertising their safety protocols to attract them to their shops.
 "In these critical times businesses should focus on projecting how safe the customer is doing business with them. You may have a good product but if the customer feels unsafe, he wouldn't come to patronise you," he stated.
With Ghana's case count on the rise, people have become unwilling to visit certain business places due to fear of infection. This has led to low patronage and also unemployment in some cases.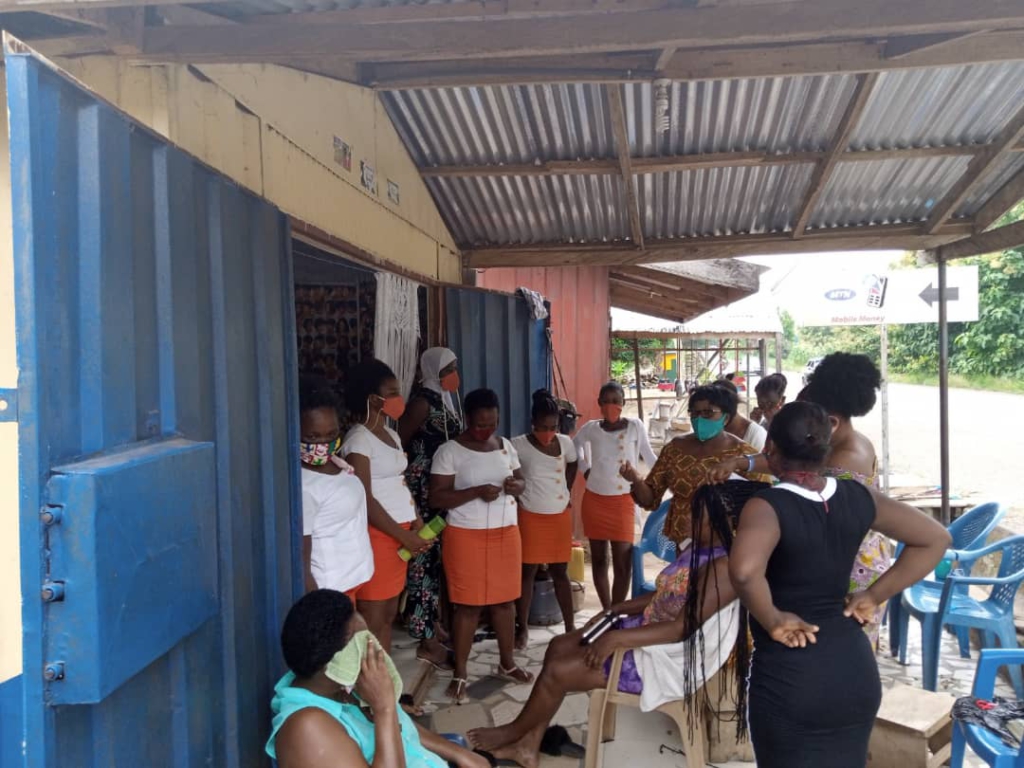 The NCCE Municipal Director believes that the narrative could change if safety protocols are put in place to diminish fear of contracting the disease.
He went on to say businesses should make the extra effort of communicating these safety protocols to the public to boost their confidence when visiting the workplaces for business.
Mr Gagakuma called on the business groups like the Hairdressers and Beauticians Association to advertise safety protocols put in place at the various shops since individual members may not be able to afford it.
"We are in a crisis situation and organisations are doing well to help members stay afloat. On that score, I call on Associations like the Hairdressers and Beauticians Association, Dressmakers Association and other associations whose members may not be able to afford advertising their safety protocols put in place to take up the cost and do it on behalf of their members to help boost the confidence of customers who may want to patronize their services, he said.
He further encouraged shop owners to display signs and posters at their premises spelling protocols that are in place to ensure the safety of the customers.
The Campaign which is being supported by OXFAM has seen the Commission within the Ho Municipality visited some communities, shops, mosques, churches and other identifiable groups.