An entertainment centre in Kumasi – Basement Bar and Lounge – has partnered with health officials from the Komfo Anokye Teaching Hospital (KATH) to encourage vaccination.
The initiative dubbed 'Jab and Sip', used the entertainment space which holds many entertainment activities plus serve as nightclub in the evenings to encourage its patrons to take the jab.
Started for a week now, the organisers are impressed by the numbers voluntarily taking the vaccine in such a space.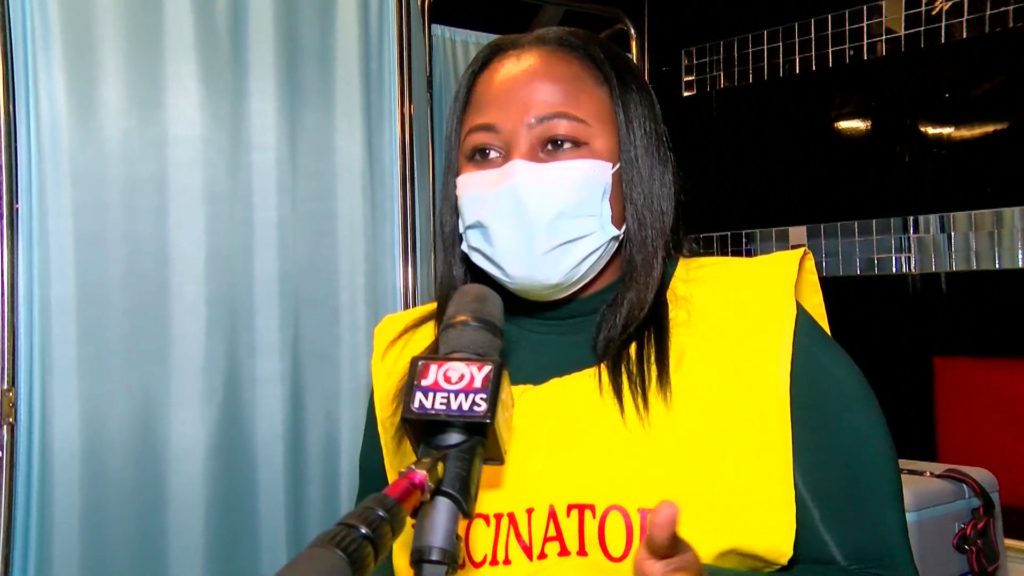 Abigail Gyambibi, a Public Health Nurse with the KATH, who was part of the vaccinators, said the move is important especially at this time of the year.
"…as you have fun and entertain yourselves, it is necessary to take the corona virus infection. There are incidences where people are reluctant to visit the hospitals. To encourage more people to take the jab, we are bringing it to entertainment centers. We believe people hang out there often."
There have been so many myths and misconceptions about the Covid-19 vaccine and that is making a number of people hesitant in taking the Covid-19 jabs.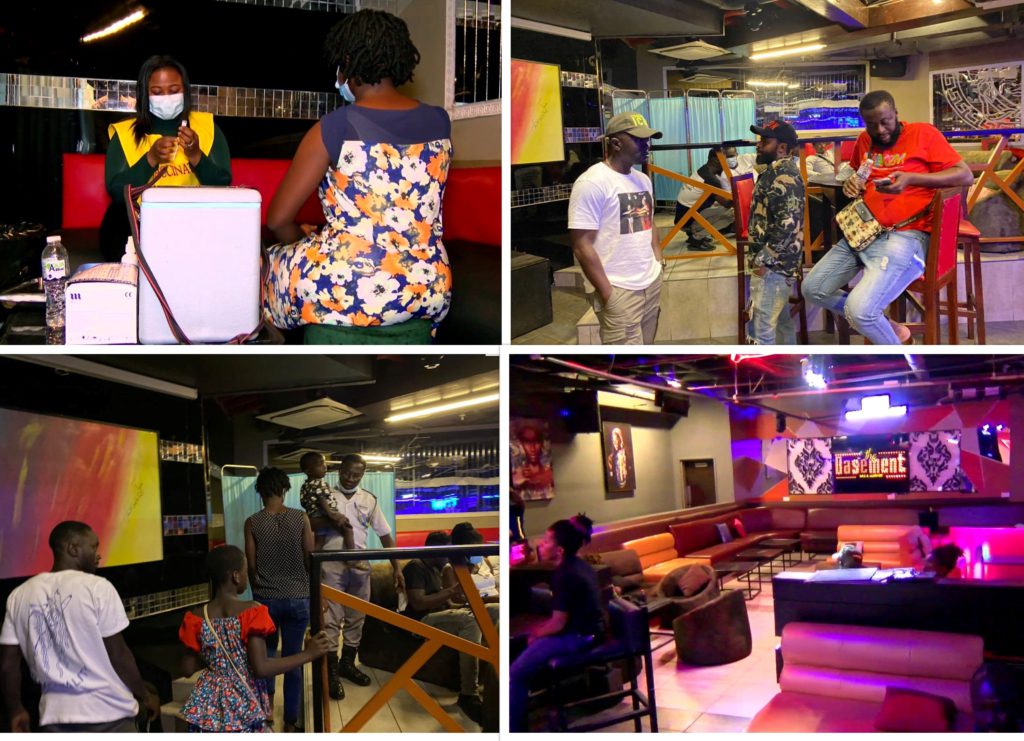 Organisers say the exercise has become even more necessary because the festive season is closer with many travellers coming home.
Apart from helping to reduce the queues at the various health facilities, collaborating with entertainment hubs, is bringing vaccination closer to the doorsteps of people.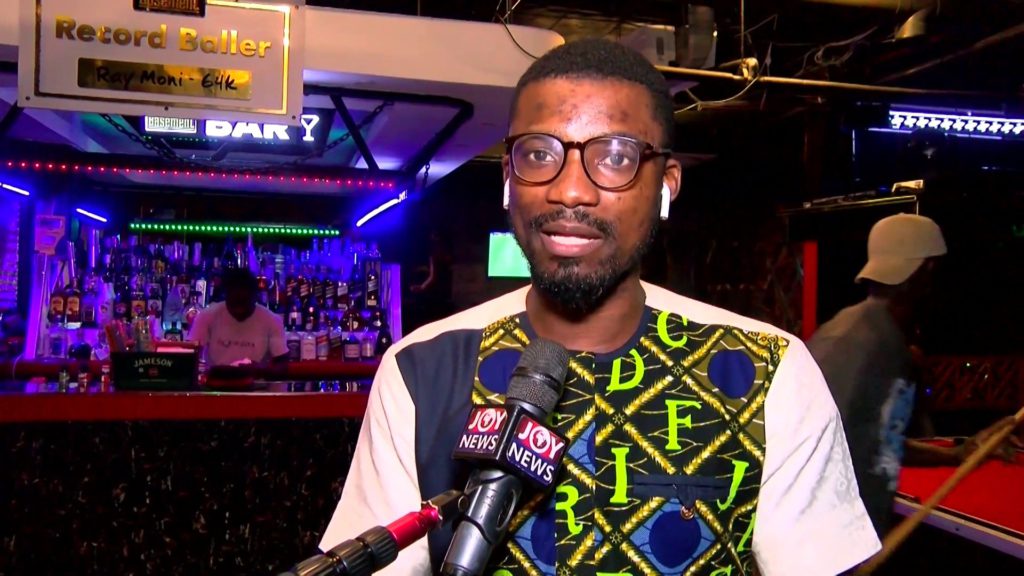 Business Manager of the Basement Bar and Lounge, Nana Gyasi Owusu, says this initiative will augment the government's effort to get every Ghanaian vaccinated.
"as an institution it is very dear to our hearts so we are trying to find a way to educate people on this virus. It has been difficult for us for the past two years because we have not been able to operate.
We found it necessary to encourage our patrons to take advantage of the ongoing vaccination at the Basement Bar and lounge and take the vaccine because it is very important that everybody gets vaccinated so we get herd-immunity."
According to him, "…It goes a long way to also help us get back in business and help protect our clients. Our client's safety is our concern."
Mr Gyasi Owusu explained that the initiative is their corporate social responsibility to entertainment lovers.
He is positive this initiative will encourage other similar institutions to emulate.
"…this is more like a corporate social responsibility for us, we are hoping that other bars and restaurants will take cue and follow suit to support the government's effort, "he encouraged.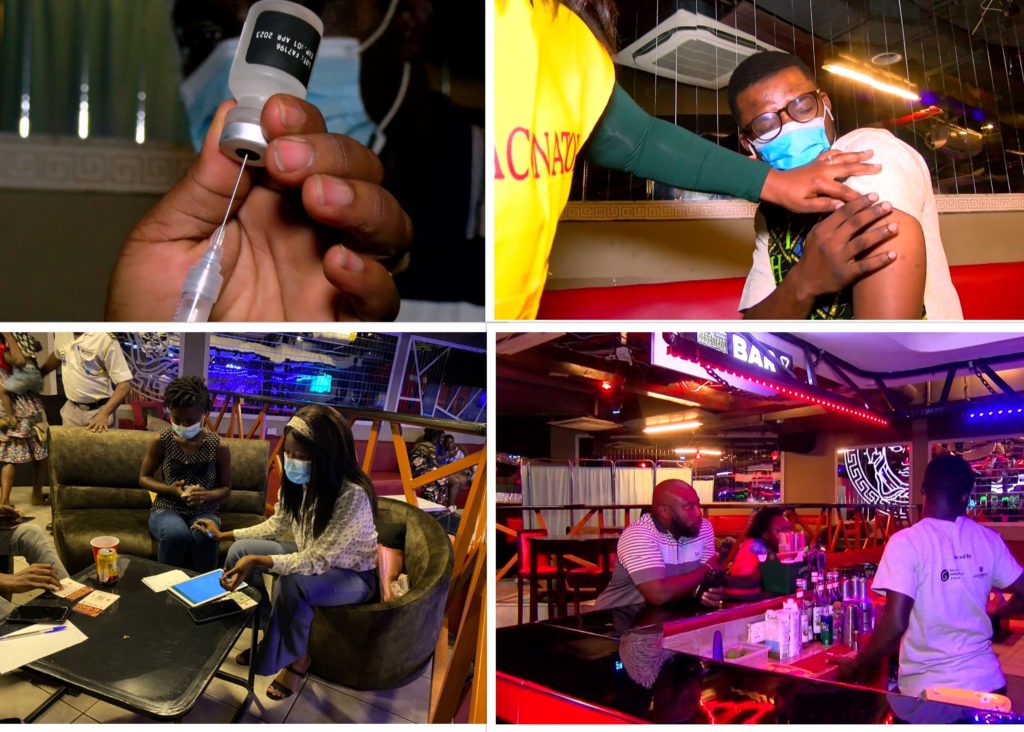 Meanwhile, at least 5.45 million people of Ghana's population of 31 million have received at least one vaccine dose.
But government hopes to vaccinate Ghana aims to administer 20 million doses of vaccines by the end of 2021 so it has stepped up its momentum.
It has therefore ordered access to beaches, restaurants, night clubs and stadiums be limited to people who have been vaccinated against COVID-19, as part of its efforts to fight the spread of the virus.
So the move by the Basement Bar and Lounge comes is timely, according to the health officials.
DISCLAIMER: The Views, Comments, Opinions, Contributions and Statements made by Readers and Contributors on this platform do not necessarily represent the views or policy of Multimedia Group Limited.