The Chief Manager of Water Quality at the Ghana Water Company Limited, Dr. Margaret Macaulay, has identified what she calls serious gaps in the proper sampling of water, its analysis and the data churned out by some utility providers in West Africa.
Taking her turn at the African Water Association Capacity Building (AfriCap) workshop at the Water and Sanitation Conference in Abidjan, she noted, lack of capacity building accounts for the inability of the countries involved to engage experts who'll ensure the right procedures are adhered to.
Monitoring of water quality is essential because there are several sources of contamination that can affect the value in its production stage and it is only through monitoring that these issues can be identified and fixed.
These contaminants include certain types of nutrients, nitrates (natural wastes from humans and animals), salt, pesticides, fertilizers, bacteria, sewage and septic systems.
Due to the probable presence of these impurities in water when it is not properly treated but allowed to travel through an improperly maintained distribution system (pipes), people who consume it can develop illnesses such as gastrointestinal illness, reproductive problems, neurological disorders.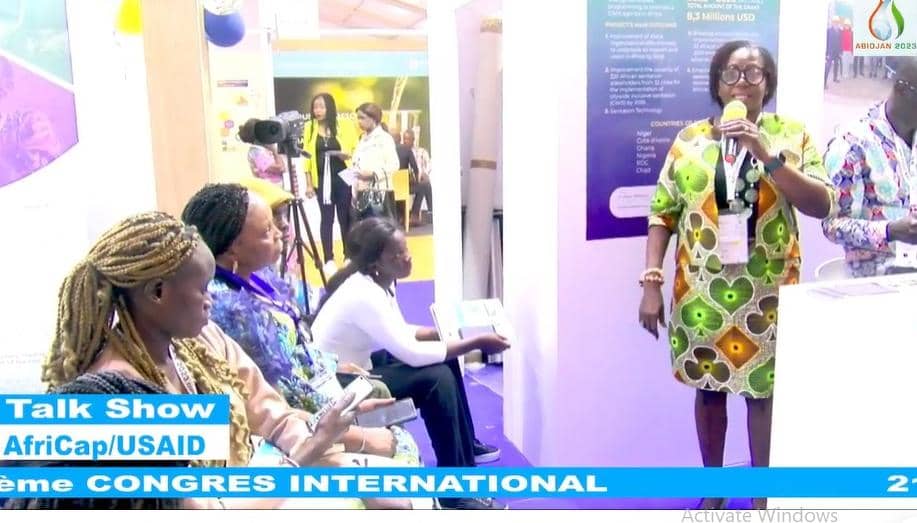 To avoid these as well as bearing in mind the SDG 6 target, AfriCap through the Africa Water and Sanitation Association has built the capacity of water utility companies to test the quality of drinking water using internationally accepted processes.
Mrs Margaret Macauley, now an expert in the area, shared the experiences gained from auditing water labs in some countries. 'Our capacity has been lifted up and we have been trained on how to use the right procedures so we can now go to other laboratories to audit their water.
We have also been trained on how to develop our laboratory manuals which is very important for individual countries' she noted. Without these manuals, some utilities would distribute unwholesome water.
Her work she says has taken her to many countries to audit their water quality using comprehensive monitoring and research tools, after which recommendations on corrective actions are shared to protect the water quality.
'We've had the opportunity to audit 7 labs in Nigeria and there we helped them develop their manuals as well. We also trained them on how to properly analyze and document the data the right way, she revealed.
'What we however realized was some lapses which can affect the expected results of the monitoring' she worriedly stated.
The gaps were found in the policy manuals, equipment, resource structuring and the data churned out.
Dr. Macauley was however hopeful that through the training, these lapses would continue to be identified and resolved.
According to her, 'building the capacity of these labs and training human resources to handle the water auditing would be ideal, so they don't have to wait for others to do so for them, which may sometimes take time and we do not have that much time, especially as target dates for meeting the SDG's get closer.'
DISCLAIMER: The Views, Comments, Opinions, Contributions and Statements made by Readers and Contributors on this platform do not necessarily represent the views or policy of Multimedia Group Limited.