The Ghanaian government is determined to fully digitize the Ghana Meteorological Agency (GMet) weather monitoring systems, provide an improved interface for analysis, and permanently overcome the Agency's distribution challenges.
According to the Communications Minister, Ursula Owusu, the Ghana Meteorological Agency, HYDRO, and WRC, are also collaborating with the UK Centre for Ecology and Hydrology (UKCEH) and the World Meteorological Organization (WMO), to provide sub-seasonal to seasonal hydrological conditions in Ghana in order to achieve water sustainability, adding that she looks forward to its successful implementation.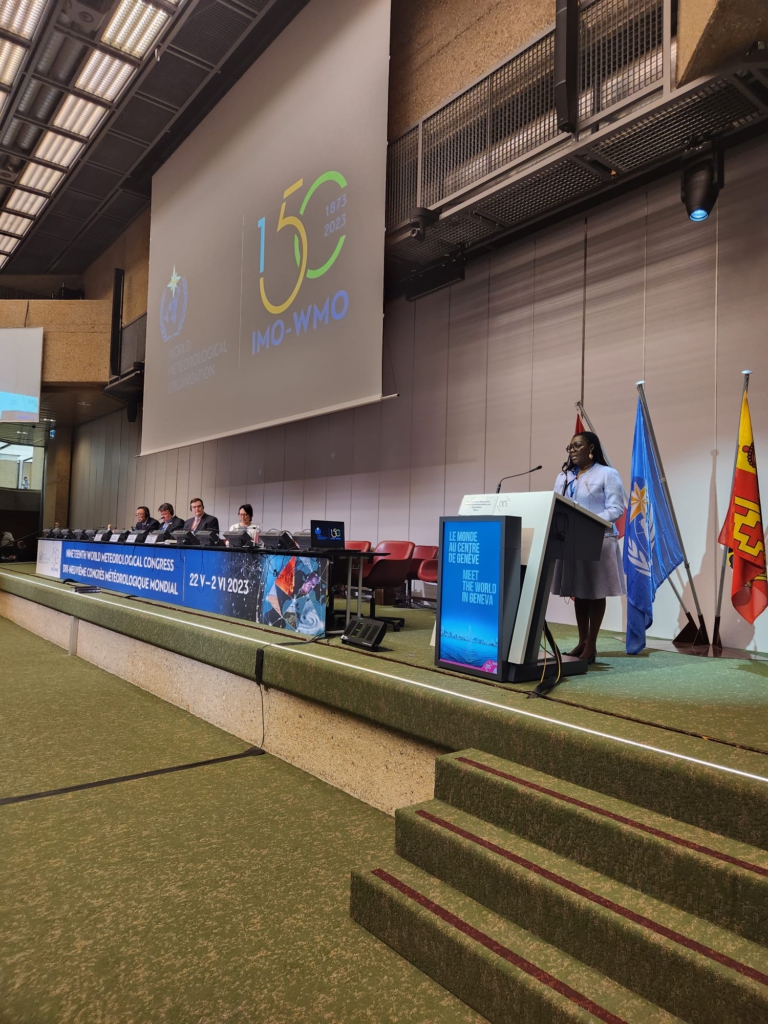 "I must thank the WMO and other partners for the establishment of the Ghana National Framework for Climate Services to meet the practical needs of users of all sectors which was launched on World Meteorological Day, 2023," the Minister said.
Ursula is currently in Geneva for the 19th World Meteorological Organization (WMO) convention, where scientists gather to develop decisions and strategies for improved climate resilience, among other things.
In her address to the congress, the Minister stated that, despite the hurdles, Ghana and many African countries are working hard to develop effective Early Warning Systems.
While she acknowledged the efforts made to foster collaboration among member nations, she stated that they are still insufficient. She advocated for better knowledge-sharing collaboration between developed and developing NMHSs.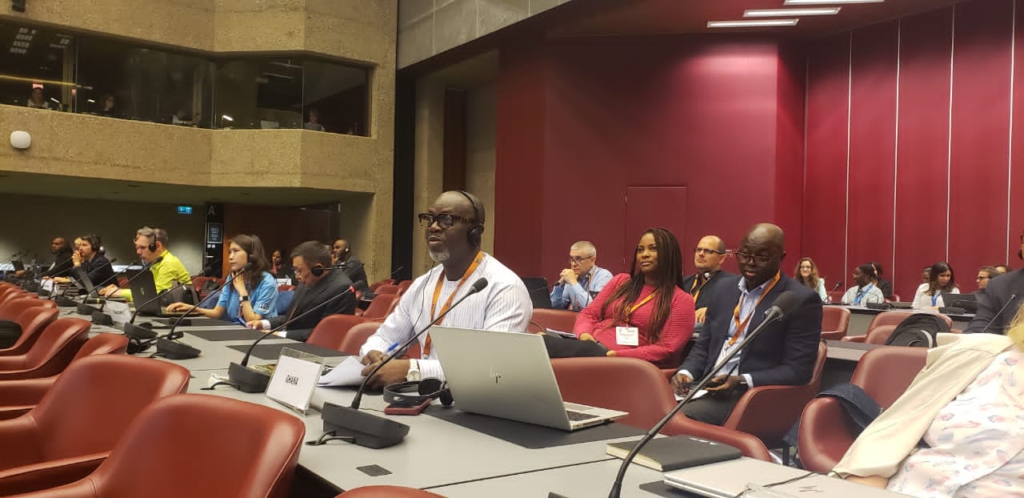 "I hereby reiterate my appeal to the session to encourage even greater partnerships and collaboration between developed and developing National Meteorological and Hydrological Services (NMHSs) to share knowledge, experiences and resources to improve climate service delivery globally. We can't afford to leave anyone, any region behind and any life lost due to lack of adequate warning and preparedness. One life is too many."
This is the second time in a row that the Minister has been invited to join the congress.
Ursula added that when she addressed the 18th Session of the Congress in 2019, she emphasised the high priority that the Ghanaian government places on meteorological services.
"I spoke about our efforts to transform the Ghana Meteorological Agency, and concluded with a call on stakeholders to collaborate with National Meteorological and Hydrological Services (NMHSs) in Africa to enhance service delivery.
"It is gratifying to note that following that appeal, institutions such as the Danish Meteorological Institute (DMI), UK Centre for Ecology and Hydrology (UKCEH) and Ivorian Meteorological Department have established cooperative links with the Ghana Meteorological Agency for capacity-building and knowledge-sharing to enhance service delivery."
"I am also informed that Robert FIR, the entity that manages flight information region in Liberia, Sierra Leone, and Guinea, is also working with the Ghana Meteorological Agency to offer training in Aeronautical Services for their staff," she added.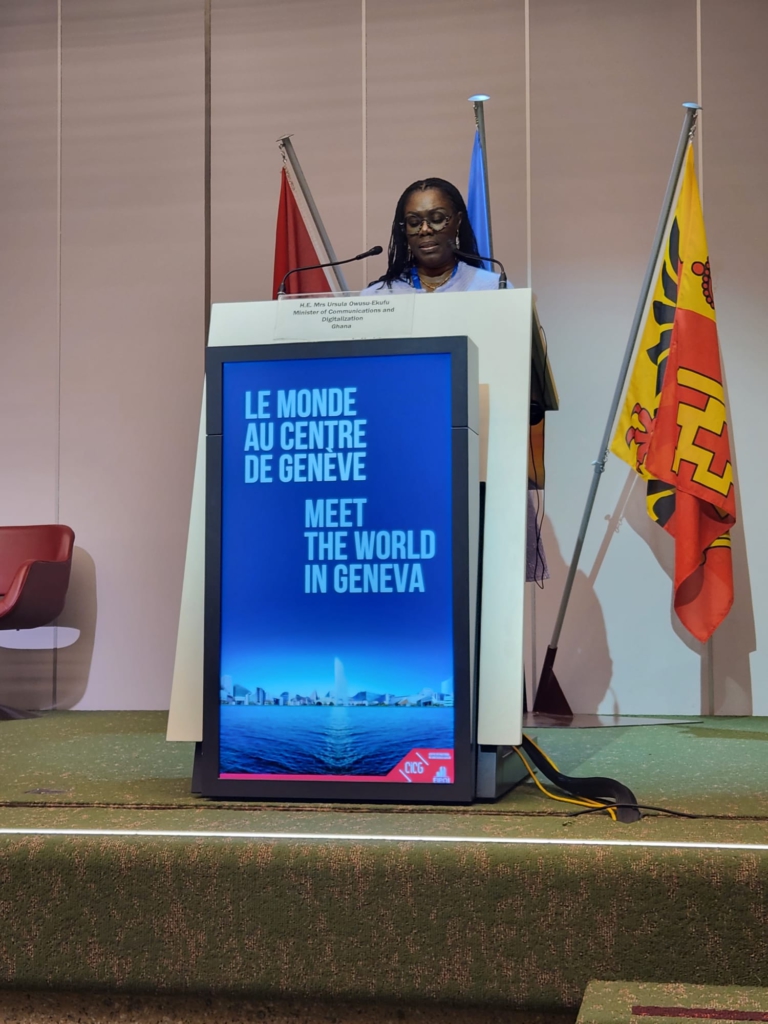 The Minister also informed the conference that GMet is working on projects such as Global Challenges Research Fund (GCRF) Africa-SWIFT, AICCRA, GMES and Africa, Volta Flood and Drought Management, all of which are aimed at strengthening the Agency's climate services for early warning and disaster risk reduction.
"Despite this notable progress, Ghana and other African countries continue to have challenges with early warning systems as extreme weather conditions escalate globally."
Given the country's vulnerability and the fact that agriculture contributes up to 54% of Ghana's GDP and employs an estimated 44.7% of the workforce, Ursula said climatic impacts on such a sector have taken a huge toll on the economy.
"In addition to lives and property lost to floods, climate impact on agriculture, food security, health, and energy affects economies, especially our fragile ones. Therefore, anything that threatens agriculture, such as extreme weather events and climate variability, threatens the very core and fibre of our economies."
The World Meteorological Congress, the WMO's ultimate body, is now holding its 19th session, which runs from May 22 to June 2, 2023. It brings together all 193 WMO Member States and Territories.
The Strategic Plan 2024-2027, will be approved by Congress to support the World Meteorological Organization's objective of "by 2030, we see a world where all nations, especially the most vulnerable, are more resilient to the socioeconomic consequences of extreme weather, climate, water and other environmental events."
Congress will evaluate the WMO budget and authorise the maximum expenditure for the year 2024-2027.
The execution of the UN Early Warnings for All Initiative, one of WMO's key strategic priorities, was the focus of the high-level debate on the first day. 'Accelerating and Scaling Up Action at the Country Level' was the theme.
DISCLAIMER: The Views, Comments, Opinions, Contributions and Statements made by Readers and Contributors on this platform do not necessarily represent the views or policy of Multimedia Group Limited.