Joseph Paul Amoah stole headlines on August 6 2022, with a 20.49s sprint which won him bronze in the 200m final of the 2022 Commonwealth Games.
His medal chalk was the first time since 2006 an African medaled in the event, and the first Ghanaian since George Daniels achieved the feat in 1974.
"I know I drew a very good lane. Being in lane 5 means I could see those coming from 1-4 and also those from 6-9 so I wanted to use that to my advantage. The fans are also very loud [so] I was trying to use that as a boost for myself when I got into the straight. So with all the pressure that was there, I just wanted to execute, stay in my lane, focus on the line and try to reach for it," were amongst Amoah's first words to the press while wrapped in a Ghana flag.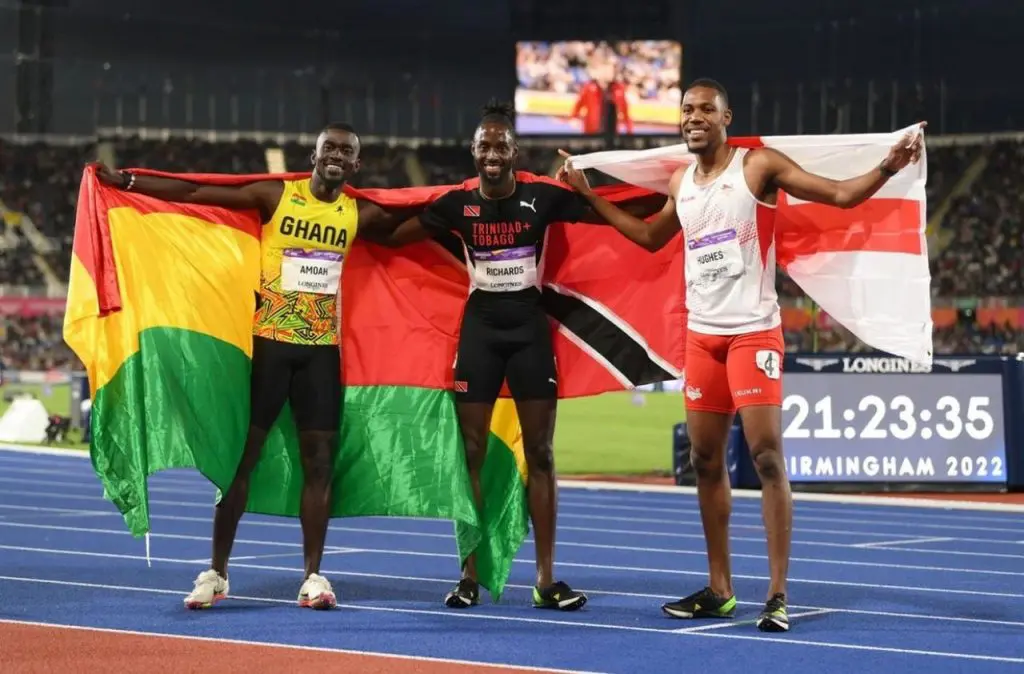 Twitter and social media went berserk as many glamoured over the 25-year-old's achievement, but unbeknownst to almost all, there existed a possibility he will have totally missed out on the final.
Prior to the event, Amoah, who was to take Ghana's anchor leg in the 4x100m relay heat, was withdrawn from the team in order to facilitate his 200m final preparation. But the team showed no slowing down without the man who had contributed to four relays finals in three years, and after recording a time of 39.05s, Ghana stood a chance of medaling in the event, but will see their spot taken by Gambia after disqualification due to a technical violation.
The Ghana Athletics Association subsequently issued an apology for the error, while Ghana's minister for Sports, Hon. Mustapha Ussif via his Facebook page, demanded an explanation from the country's International Games Committee and Chef De Mission.
"On the earlier faux pas [of] 4×100 final race disqualification, I've asked the International Games Committee and the Chef de Mission to provide an exclusive report to my office about that incident."
The social media and traditional media inquest continued deep into the day but eventually died down as many turned in for the night. But far in Birmingham, there was an individual who even forgot the human phenomena of sleep.
"I can tell you that day, I forgot to sleep," CEO of Ghana Athletics, Bawa Fuseini recounted to JoySports "I left the stadium around 1 o'clock and got to my room around 2:30. I was on my PC and phone till 8am the following morning, I didn't sleep. I even forgot it was night, cos I needed to write, I needed to explain."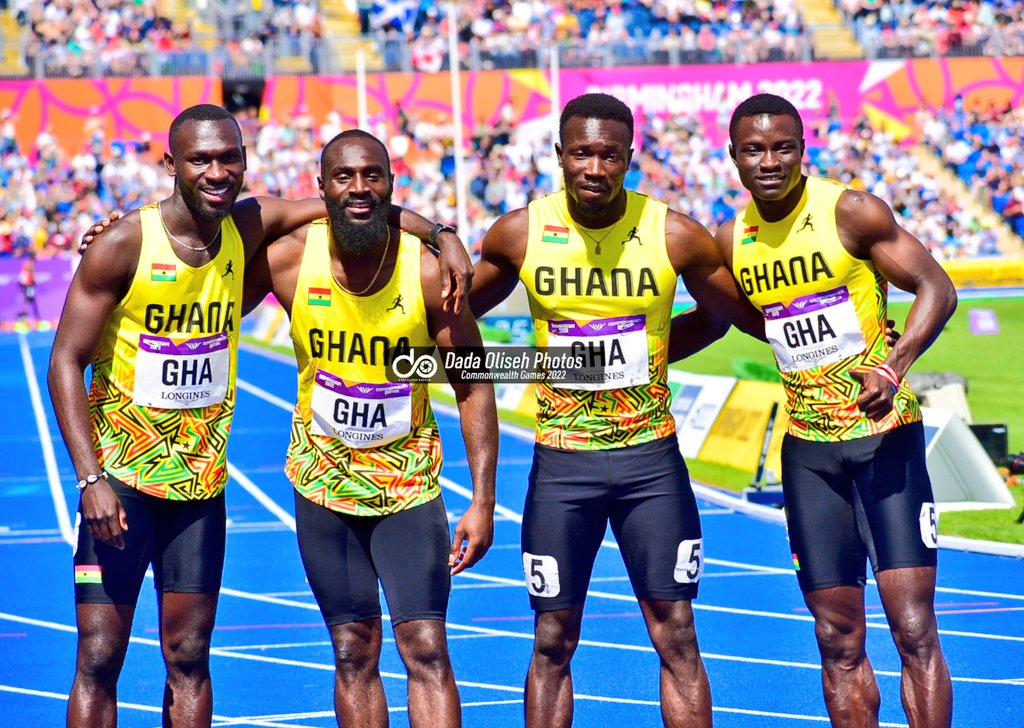 Many have described the approach from Ghana's athletic coaches and officials who were to oversee the administrative duties of the team in Birmingham as 'lackadaisical' and Fuseini confirms the questions have not stopped coming in.
"It was something that shouldn't have happened, it was very difficult. People ask me how could that have happened? We made a change and where we were supposed to go confirm the change was just here to this building but everybody's attention was on the team.
"I asked 'have you confirmed the changes?' And I was told yes, so we all went to relax, and Ghana missed out on a gold medal."
It is very easy to presume Ghana's athletics boss lost every desire to sleep simply because of the torrents of fire coming down from his team's 'technical oversight'.
However, there was a 'bigger' issue to deal with, as the national 200m record holder, Amoah, was on the verge of entirely missing out on the final because of that 'technical oversight'.
"The most difficult part was not even the disqualification," Fuseini started in his narration. "It was how we were going to get Amoah back to the 200m because there's a rule in World Athletics which says 'if you fail to appear for one event without any justified reasons, you are going to be removed from the entire competition.
"And here is the case, we didn't give enough notification for him being substituted for the 4×100. So the issue was, how we were going to get him back into the competition itself."
Eventually, the team found a way, and Amoah kept his place in the final before partly restoring smiles on the faces of a country left disappointed by a 'technical oversight'.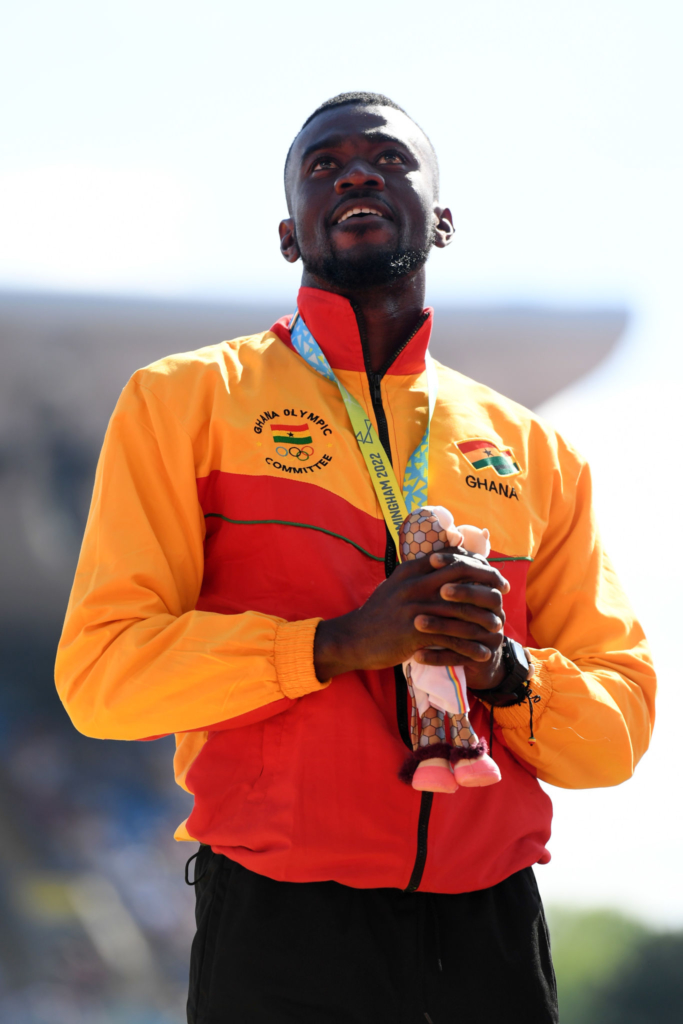 And up until the gun went off for the men's 200m finalists to blaze the tracks, the 2022 Commonwealth bronze medalist was part of the disappointed many.
"It was a lot to deal with, but I have a great team around me, they talk to me, they gave me more motivation to come out here and concentrate on this and not worry on what happened earlier today, cos it was very disappointing and I just wanted to stay mentally tough and not deal with all that pressure."
DISCLAIMER: The Views, Comments, Opinions, Contributions and Statements made by Readers and Contributors on this platform do not necessarily represent the views or policy of Multimedia Group Limited.