Global technology giant Huawei will partner with UNESCO in its commitment to enhancing learning in developing countries in Africa like Nigeria, Cote d'Ivoire, Egypt, Pakistan and Bangladesh.
Huawei's Vice President of Corporate Communications, Vicky Zhang, disclosed that the company is proud to be joining forces with UNESCO to better deliver enhanced learning experiences in these countries through the use of technology.
"Getting the right education is often the key to success in life. As a major player in the technology sector, Huawei feels it is responsible for providing technical skills in all parts of the world, trying our best to include as many people as possible," she said.
She was speaking at the Digital Talent Summit co-hosted by Huawei and the Institute for Lifelong Learning (UIL) on Sunday in Barcelona in a lead-up to the Mobile World Congress (MWC) 2023 held in Spain from Monday, February 27.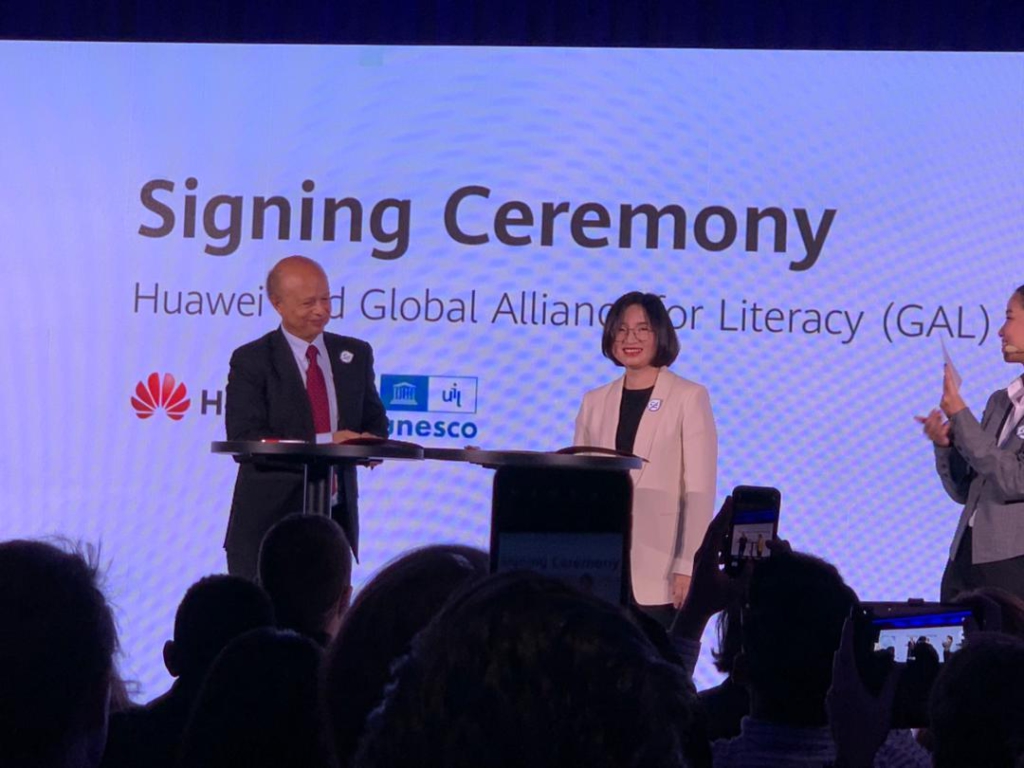 Zhang disclosed that Huawei started the Seeds for the Future program in Africa to make a significant social impact, inspire and help students find new solutions for the future ICT development of beneficiary countries and aid their rapid development.
Last year in Ghana, the Seeds for the Future program benefitted 50 female tertiary students.
Beneficiaries from Ghana paired with students from other countries like Sweden, Finland, Norway, Baltics and Iceland to participate in a Tech4Good Competition focused on providing innovative and sustainable solutions to societal problems.
The team from Ghana, during the competition, came second with their Save a Land, Save a Life project aimed at fighting illegal mining in the country.
The program which was focused on improving the digital skills capacity of students also sought to ensure that no one has been left behind in the digitalisation journey hence the allocation of all slots to women.
For the past two years, Huawei's Seed for the Future program in Ghana has recorded a 100 per cent female participation rate gaining national recognition.
The Minister of Communications and Digitalization last year, commended Huawei Ghana for developing a strong talent foundation for the country and promoting more female participation in STEM.
The program which will be held online for eight days will focus on advanced courses like 5G, AI, Cloud Computing, Digital Power, Cybersecurity, Digital Trade and Smart City.
Commending Huawei's effort, the Director of UNESCO's Institute for Lifelong Learning (UIL), David Atchoarena, speaking at the MWC curtain raiser said it's time for all to put shoulders to the wheel to achieve global digital literacy.
According to him, empowering learners with literacy skills remains a huge challenge and despite global efforts, 763 million youth and adults worldwide still lack basic literacy and numeracy skills.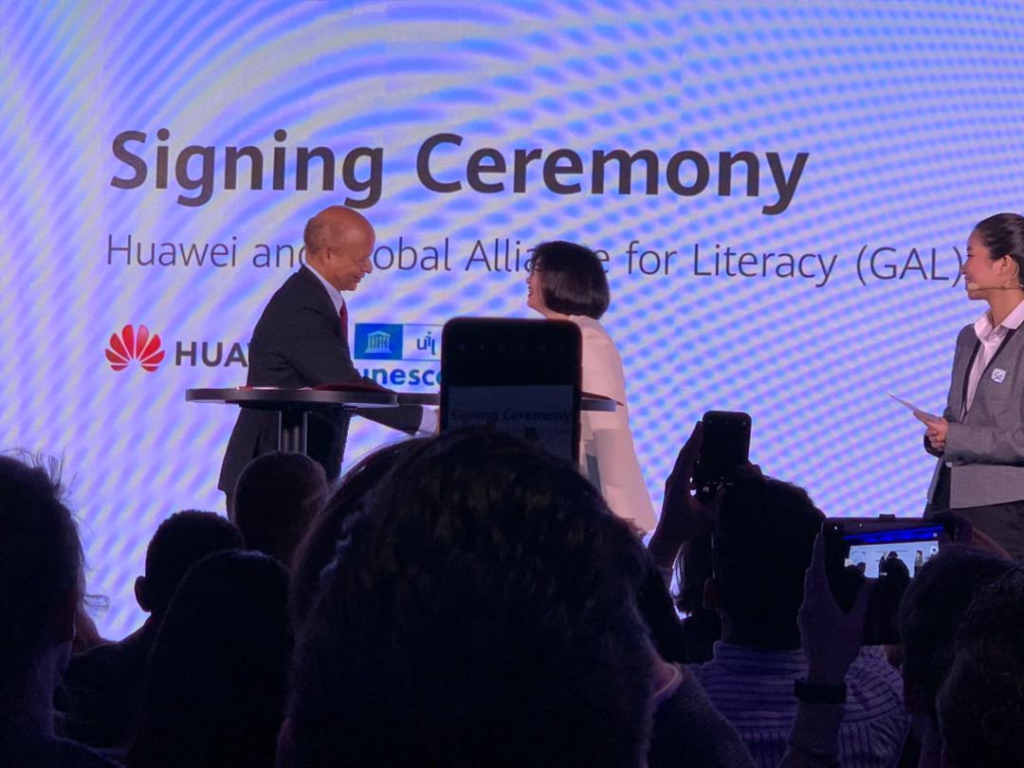 He said technology is recognised as a key lever to achieve Sustainable Development Goal 4 (SDG 4), which aims to "ensure inclusive and equitable quality education and promote lifelong learning opportunities for all."
Digital innovations have transformed education by increasing access to learning, improving the quality of learning experiences, and enhancing the inclusiveness of learning for those who need it the most.
"Identifying and supporting digital talents is important as these talents can contribute to closing the digital gap by harnessing the opportunities offered by new and smart technologies. Digital talents also have a role to promote civic participation and social inclusion in today's digital societies," he said.
He added, "To promote quality learning through the effective use of technologies, UIL launched an initiative to improve the digital skills of 100,000 literacy educators. At the moment, the initiative has been implemented in four countries: Bangladesh, Côte d'Ivoire, Egypt, and Nigeria."
The Director of UNESCO's Institute for Lifelong Learning stressed that the Covid-19 pandemic highlighted some of the risks associated with using technology in education, due to unequal access to devices and to the internet.
He disclosed that UNESCO found that half the students globally did not have access to a household computer and 43% had no internet at home.
"Hence, far too many children and adult learners were cut off from learning. Learners in rural and remote communities, women, refugees, migrants and internally displaced persons were particularly affected.
"Addressing those inequalities requires special attention to disadvantaged groups and to design interventions tailored to their needs to ensure that technology serves the learning needs of all.
Mr Atchoarena said following the successful experience, his outfit is looking forward to expanding to more countries with the support of Huawei.
UNESCO welcomed Huawei as an Associate Member of the Global Alliance for Literacy (GAL) stressing, "The contribution of Huawei's expertise in the area of innovation in learning will be a great asset to the Alliance."
On behalf of UIL, he expressed UNESCO's gratitude to Huawei "for joining us on this journey and for supporting our initiative on digital skills training for literacy educators."
He emphasised, "Our rapidly changing world calls for concerted efforts and strong partnerships to promote young talents and to achieve quality education and lifelong learning for all. Collaborative projects like ours will ensure that no one is left behind on this journey."
DISCLAIMER: The Views, Comments, Opinions, Contributions and Statements made by Readers and Contributors on this platform do not necessarily represent the views or policy of Multimedia Group Limited.