Agriculture Minister, Dr Owusu Afriyie Akoto has debunked claims that he prevented an entrepreneur from establishing a fertilizer manufacturing plant in the country.
According to him, the concern is only a smear campaign orchestrated by the opposition National Democratic Congress (NDC).
But Bernard Oduro, the entrepreneur in question, insists that his dreams of making Ghana a powerhouse in the sector would have been successful but for some decisions taken under the Minister's watch.
He is a 2016 winner of the Business Plan Competition USADF YALI Entrepreneurship Programme under the US African Development Foundation (USADF).
Narrating his ordeal, Bernard said he secured a grant of $25,000 as an award to address agricultural challenges in his area, following which he encountered the Group CEO of Mauritius Chemical and Fertilizer Industry (MCFI), who was willing to have Bernard aboard their move to establish their presence in Ghana.
"Because I used the grant well, I applied for further grants through the USADF, and I was also given $100,000 totalling $150,000," he said.
He was selected to represent the Mauritius-based company in Ghana in March 2017. He was to bear the cost feasibility studies with the hopes of maintaining about 30% shares, per local content laws.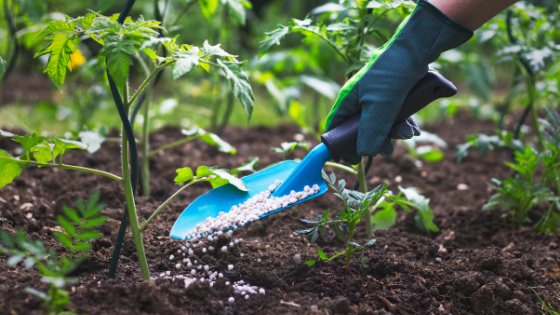 The project was subsequently selected for the One District One Factory programme.
"MCFI was going to do Specialty Fertiliser, which is not common, and they saw it to be a technology transfer," he said.
The overall capacity of the project in 4 years was expected to be 500,000 metric tonnes.
"But because it is a speciality and technology transfer product, they [MCFI] said they will be glad if MOFA who will be the buyer or COCOBOD, to give us a minimum of 25,000 metric tonnes."
This is where Bernard Oduro believes he has been shortchanged.
"Finally, the Minister [of Agriculture] told us that the NPP government was going to set up a Ghana fertiliser industry so they won't be able to issue us that particular letter.
"Then MCFI backed off because they can't come to a market whereby the ultimate buyer, which is COCOBOD or MoFA, is not ready to support the project."
At this point, the Mauritius Chemical and Fertiliser Industry pulled out, according to him.
But the Minister for Agriculture has rejected the accusations.
He has described the comments as "not only full of mischief but pure propaganda of the NDC design", which must be "treated with the utter contempt they certainly deserve."
"First of all, he must be referring to a fertilizer blending factory, not a fertiliser manufacturing plant. The latter requires the supply of natural gas as the basic input and requires a minimum of $1.5 billion investment.
"Since 2018, we have been talking to potential investors abroad to establish a fertiliser manufacturing plant at Jomoro in Western Region using our new-found gas discoveries by Tullow, etc."
The Minister also argues that there is no natural gas in Bono Region to manufacture fertilisers.
Moreover, "the grant of $100,000 he claims was offered by the US Government cannot even build a fertiliser blending factory as he claims. It costs million dollars to put up such a factory."
He also added that his permission is not needed to put up a "fertiliser blending factory" as he described Mr Oduro's intended facility.
DISCLAIMER: The Views, Comments, Opinions, Contributions and Statements made by Readers and Contributors on this platform do not necessarily represent the views or policy of Multimedia Group Limited.