Former world champion, Isaac Dogboe, wants his name to be up there alongside the big boxing names of Mike Tyson, Mayweather, and the likes when he retires.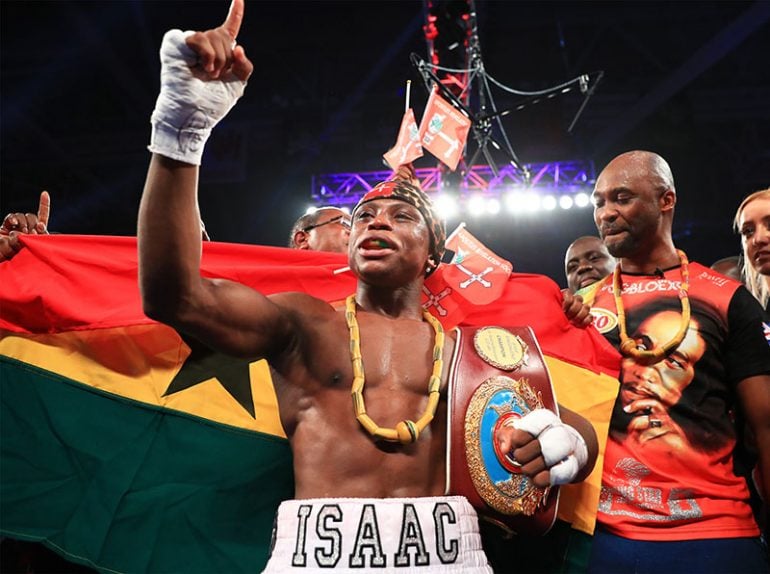 "People still talk about Mike Tyson, Sugar Ray Leonard, Marvin Hagler, Toby Hearns, Roberto Durant, Joe Fraser , Azumah Nelson, Mayweather. Now we see a tough devision and if these guys are fighting amongst themselves and not cherry-picking, it makes the sport great and creates that excitement, and that's what I want to be.
"I want to be remembered", Dogboe started, in an exclusive sit down with JoySports' Nathaniel Attoh. "One day when I'm done with boxing, I want people to watch my fights and go like 'yeah, we remember that guy. Do you remember that guy? He came from Ghana, he was tough, he was good. He went into some great fights' – that's what I want to hear. I want to get into the big fights, the exciting fights, fights that are challenging, so win, lose or draw, I know that I also added my quota to the sports of boxing."
The former WBO junior lightweight title holder, currently aged 28, has a big start to 2023 with a shot at yet another world title in a bout with Cuba's, Robeisy Ramirez. Despite earlier indicating to JoySports that he was 'ready for anyone', Dogboe will probably be enthused with the idea of avoiding an Emanuel Navarrete trilogy.
After knocking out Jessie Magdaleno in 2018 to win the Super bantamweight title, the Ghanaian subsequently lost the belt to Navarrete and then threw in the towel, in a humiliating rematch defeat in Tucson, Arizona which saw him land only 121 of 523 punches.
"I'm only thankful to the Lord Almighty. We have done a lot of soul-searching, a lot of cleanup, we've done a lot of restructuring and reshuffling – a lot has gone into the process, and I'm particularly thankful to God. I am also proud of the man I am becoming. You'll never know your capabilities until you are thrown into the deep end, it's either you sink or swim. In this particular moment, I'll really like to think I'm swimming, and swimming good."
In July 2022, Dogboe returned to the ring in an eliminator with Joet Gonzalez, securing a split decision over the American, a result which had him scream "I am back, baby!" The tabloids even went crazier not about his return though, but instead, because of the possibility of a trilogy with Navarrete.
However, instead of the Mexican, it is now Ramirez who stands between Dogboe and a second world title. The Cuban, who recorded 3 knockout wins in 3 bouts in 2022, is no Navarrete but will not be an easy contest.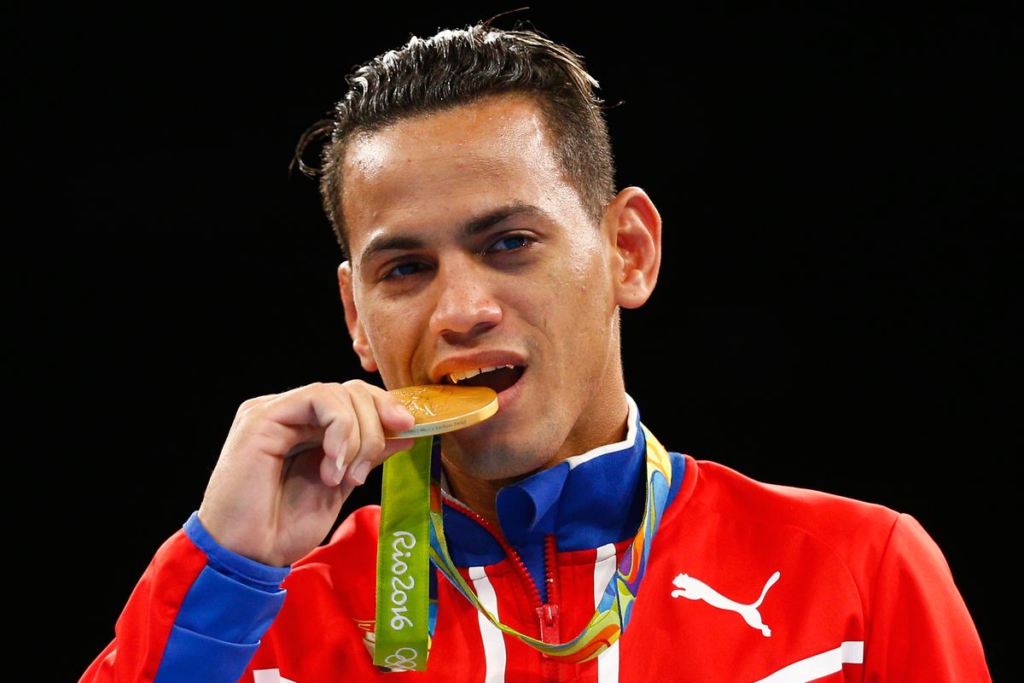 Ramirez, a two-time Olympic gold medalist, is one who has really come into his own after losing his debut bout in 2019. The Florida-based boxer is 10-1 with a 63% win rate coming via knockout. Nonetheless, Dogboe 'The Royal Storm' seems unfazed.
"So long as there's blood flowing through every person, everyone is beatable. He's a man like I am, I don't think anyway about him and at the end of the day, it is a fight. The only thing is, he prepares, I prepare and then we put on a great fight. My thoughts are I'm going for a win, I'm not there to make numbers. He's won two gold medals at the Olympics, congratulations to him [but] I've been there. I didn't win a medal at the Olympic Games [but] I won a world title.
"There's been times when the odds were against me but God being so good, I came up on top. Same thing happened with Magdaleno – he was a hot prospect. They were looking to push him, he was the poster boy and I was the guy supposed to be the sacrificial lamb, but I knocked him out and took the title. So it will not be any different. I believe God has given me everything so I just got to go there and do what I do. He's [Robeisy Ramirez] done great for himself, I commend him for it but he hasn't fought anyone like me," Dogboe told JoySports ahead of the bout.
DISCLAIMER: The Views, Comments, Opinions, Contributions and Statements made by Readers and Contributors on this platform do not necessarily represent the views or policy of Multimedia Group Limited.