Ghanaian dancehall artiste, Stonebwoy and former Black Stars captain, Stephen Appiah, headlined the Philadelphia Eagles' NFL draft pick watch party on April 29.
It was a night which witnessed the making of sporting history: for the first time from Ghana (West Africa), an American National Football League (NFL) franchise announced a draft pick.
The event was hosted at the Bridgeview Resort in Akosombo, and not even a four hour + rain could stop the party.
It moved indoors from the poolside; shirts and skirts wet, but attendees were unrelenting.
There was also the added flavour of a live Stonebwoy performance - with a screening of the 5th Dimension album and other hits.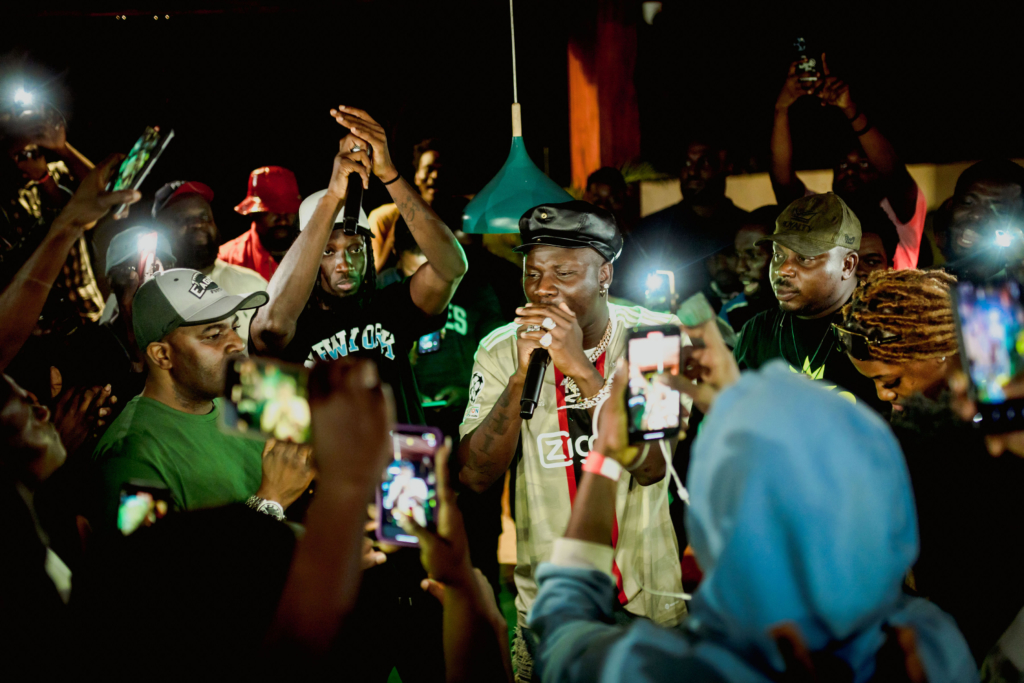 Although the main idea of the show - a poolside viewing party of the NFL draft alongside some of the 'baddest' DJs with Stephen Appiah alongside, and a backdrop of an Eagles-themed Adomi Bridge - was defeated by the torrential rain, the show still went on.
"Everybody is excited, everybody is excited. The Eagles are the first to have gone outside America and done a cross-continental announcement like this in Africa. Philadelphia Eagles are interested in growing their African fans and growing their African community - and they are starting off in Ghana.
"Tonight despite the rain, he's [Appiah] announced the pick, it was broadcast live on the NFL feed in Kansas City - the States and everywhere," Elloeny Amande, communications director at Gate Africa - event organisers, said to JoySports.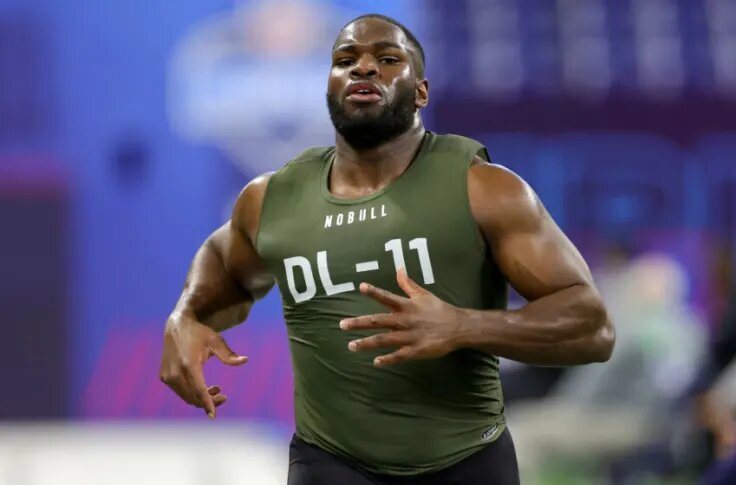 Ojomo Moro was unveiled as the 249th pick of the NFL draft, with Stephen Appiah announcing the pick, live from Ghana and broadcasted to scores of Americans and numbers watching around the world.
The Philadelphia Eagles, some weeks after their fourth Super Bowl appearance, selected Stephen Appiah - the former captain of Ghana's national football team and an avid ambassador of sports - to announce their 249th Draft Day pick.
"I call myself a lucky guy, because we have a lot of celebrities in Ghana. So I ask myself, 'why Stephen Appiah?', there must be a reason. Me announcing on this historic night, makes me very happy. I am honoured," Appiah said.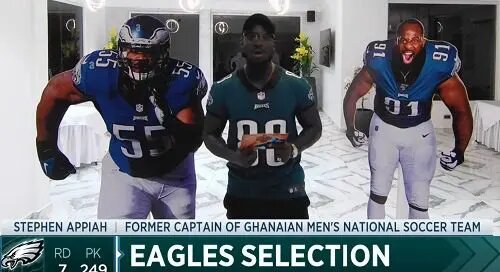 And while Appiah drowned in the reality of being the first Ghanaian to live announce an NFL draft, Ghanaian youth present and a few oldies had themselves an experience.
It was awesome, fantastic. Everyone was supposed to be here, if you didn't come, you missed out. Stonebwoy performed and it was massive, big ups," Cyphar, one of the attendees said.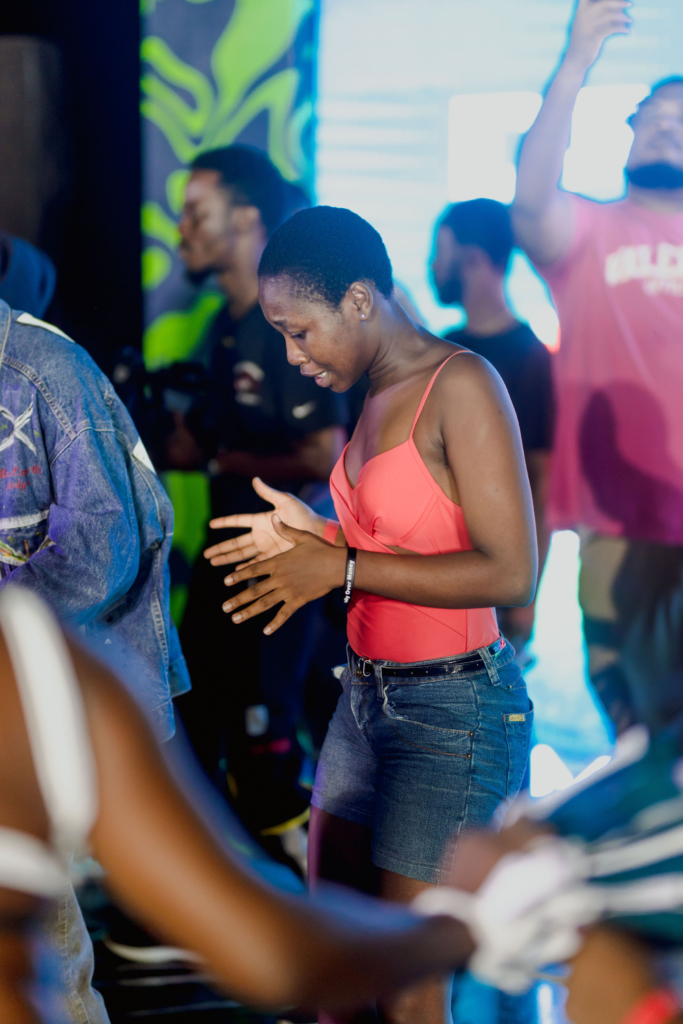 "I really enjoyed it, especially, the atmosphere. The environment and location were amazing and the performances and everything else were worth my time," Another attendee, Erica, said.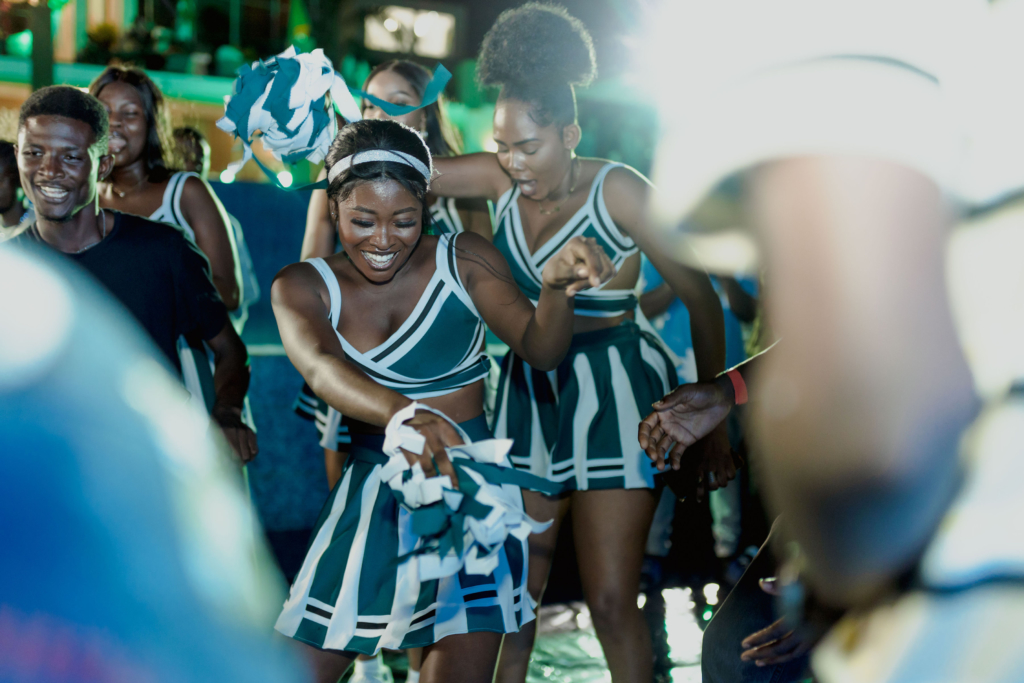 The event organised by Gate Africa, forms part of a holistic strategic plan targeted at: "supporting the growth of the American football community in Ghana. As a result, the youth will be exposed to other professional sporting prospects and can therefore contribute meaningfully to their communities. Having Stephen Appiah announce our Draft-day pick from Accra is a small step in that direction, but it's a meaningful one. We hope it inspires more people in Ghana to get involved in American football and follow the Eagles," as revealed by Amande.
DISCLAIMER: The Views, Comments, Opinions, Contributions and Statements made by Readers and Contributors on this platform do not necessarily represent the views or policy of Multimedia Group Limited.