Officers from the Police and Ghana National Fire Service have begun investigations into a gas explosion in a local gold refinery shop at Akwaboso in the Upper Denkyira West District of the Central Region.
Two people died while five others are critically injured following the explosion on Sunday.
Akwasi, 34, and Yaw Asare, 29, died as they were said to be closer to a gas cylinder used by the gold refinery.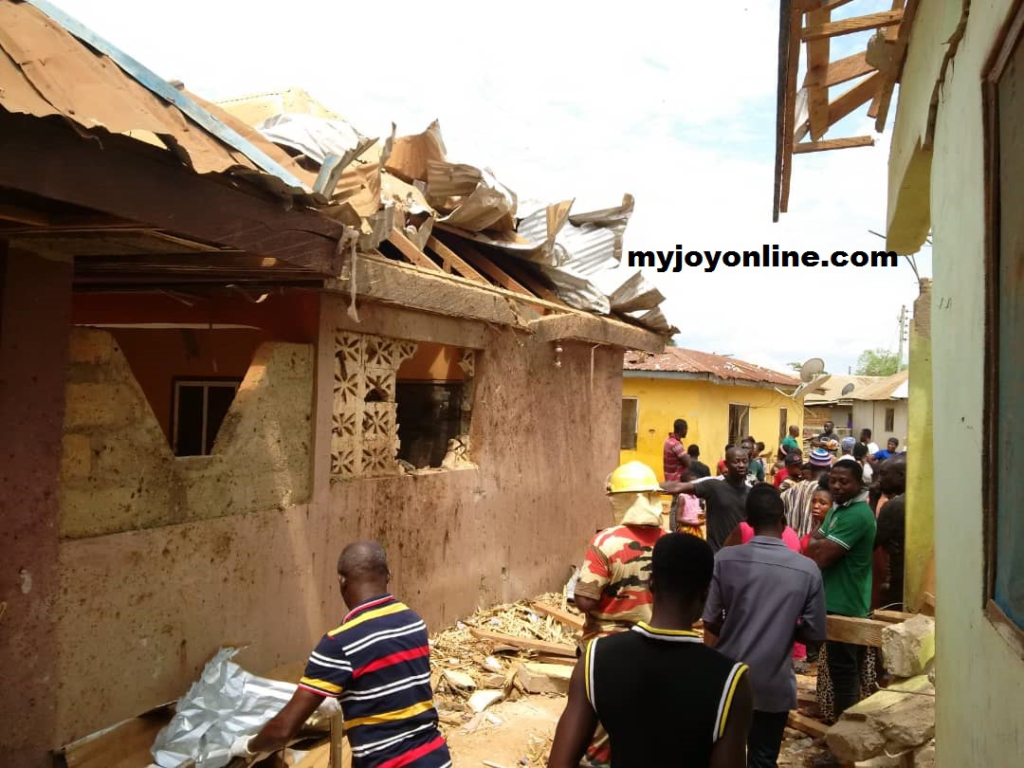 Officers from the police and National Fire Service were called in following a by the assemblyman of the Subin-Akwaboso electoral area Sunday morning at about 9 a.m.
Three others who are not workers of the refinery company but sustained varying degrees of burn injuries have been admitted at the Bibiani Government Hospital.
"When we got there, we saw that the agency's premises were completely demolished. It was totally shattered.
The blast affected five houses that were very close to the scene. Some had their roofing sheets removed while others had parts of their buildings damaged.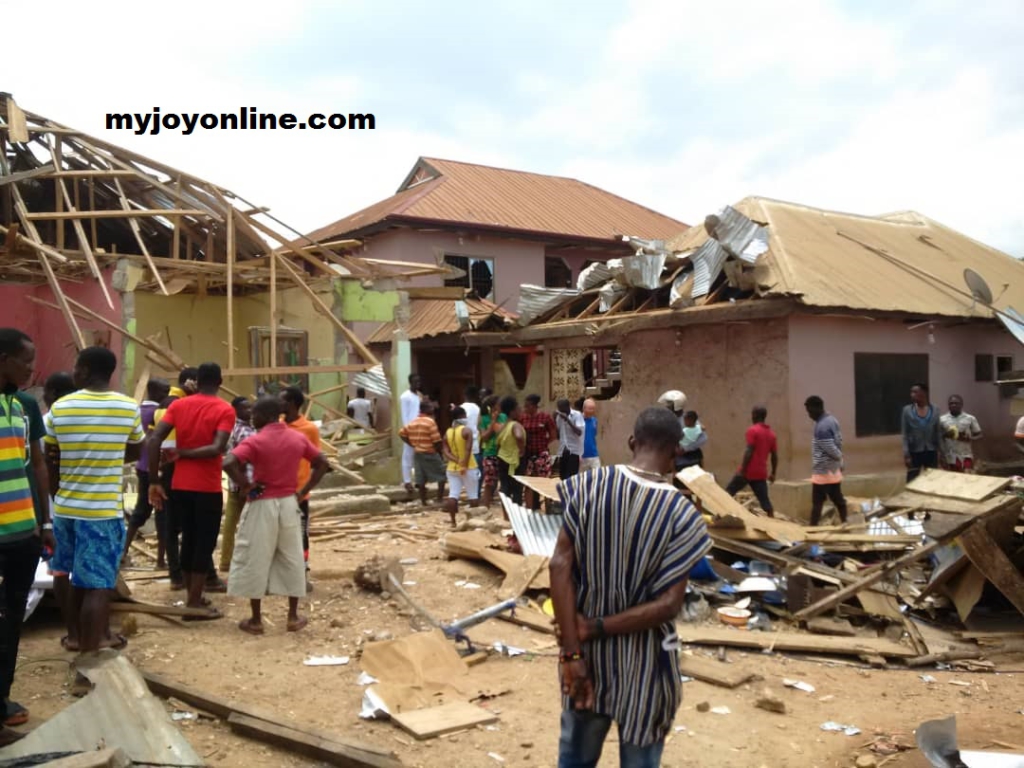 "There were two other houses which were 70-meters away that we visited. We saw that their ceiling in their bedrooms and halls have all collapsed," said Diaso District Commander, DSP Osei Adu Agyemang told JoyNews.
According to DSP Adu Agyemang, police had to search for the dismembered body parts of the deceased scattered all over the place.
"We also found that there was this guy they gave the name as Akwasi; the one who was refining the gold.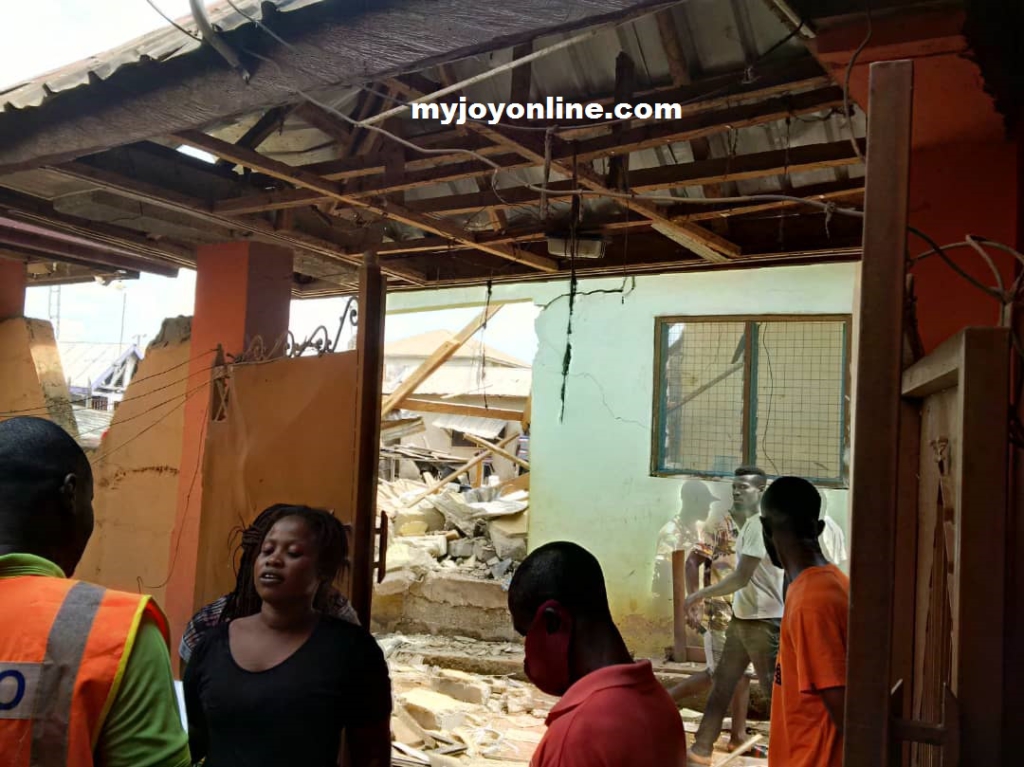 "We found a dismembered, scattered body [parts] all around and we were told that was the body of Akwasi. So we have to go round, gather all those pieces of the tissues. Some were even found hanging on rooftops. We have to remove all these and then put in a polythene bag."
The injured who were first rushed to the Subin Health Center have been identified as Kwadwo Opoku, 34; Amos, 34, and Louis Quicoo, 30.