Deputy Majority Chief Whip has described as premature the call by the Minority in Parliament for a parliamentary probe into the violence that marred the Arise Ghana demonstration on Tuesday.
Habib Iddrisu speaking on Top Story on Thursday, said at the moment, the Police should be allowed to investigate the matter without any parliamentary interference.
According to him, the Minority is putting up hypocritical behaviour for making such a call.
He added that similar demonstrations took place during the John Mahama administration without calling for a probe by the National Democratic Congress (NDC).
"At the moment it is too soon to say that you are going to call for a parliamentary probe on that. However, we should allow the Police Service, which is mandated to handle such issues, so the Police should be given the opportunity for them to mount a full-scale investigation of what happened.
"Mind you this is not the first demonstration that has happened in the history of this country. A lot of demonstrations have happened, a lot of people got injured when the NDC where in power and NPP members were injured and my colleague Ablakwa never called for any parliamentary probe into that. So it is rather unfortunate that this may be hypocrisy of a parliamentary call," he said.
He noted that Parliament will only be involved when necessary once the Police investigate and publishes its report publicly.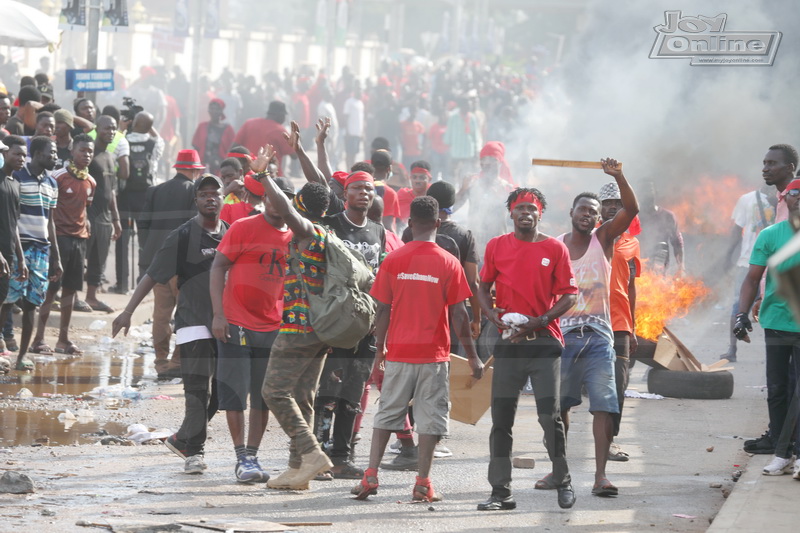 The Ranking Member on Parliament's Foreign Committee, Samuel Okudzeto Ablakwa during the second day of the Arise Ghana demonstration called for a parliamentary probe into the chaos between Arise Ghana protestors and Police on Tuesday.
"You do know that already we are probing a number of police excesses. For example, what happened in Nkoranza, we are looking into what happened in the Islamic Senior High School; we are to going to add this to it," he said.
He added that "the IGP has been facing us in Parliament as we look into those police brutalities and those clear abuse of power."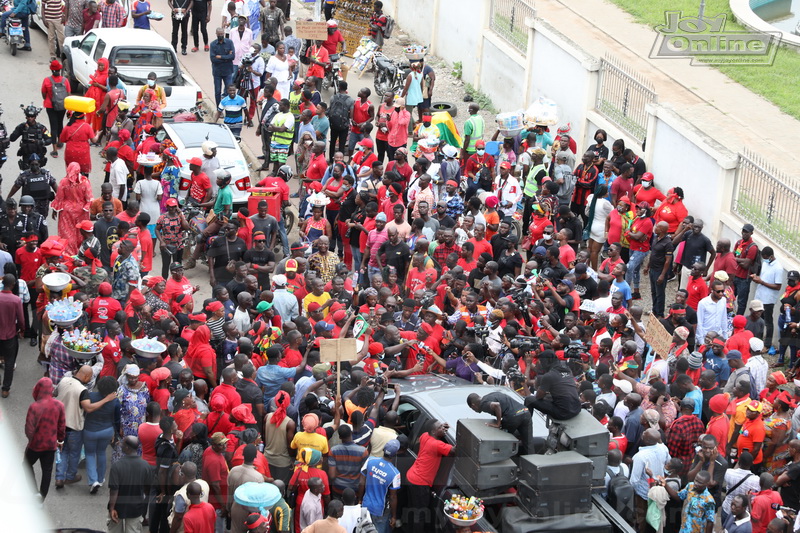 The protest on Tuesday turned chaotic with police firing tear gas and rubber bullets at protestors while protestors pelted stones at the Police on Tuesday during the demonstration.
The protestors who were demonstrating against the worsening economic hardship in the country were accused by the Police of trying to used unapproved routes.
However, the group insisted that the state-security agency was being used as a means to foil their attempt to voice their concerns against the Akufo-Addo-led administration.
In a subsequent statement by the Police, it said 29 people are currently in custody for orchestrating attacks against officers and some school children.
According to the statement, "the organisers of the demonstration will be arrested and put before court for the attacks and damage to public property, in line with the provisions of Section 3 of the Public Order Act, (Act 491).