Charles Sogli, believed to be the tallest man in the Volta Region, has begun receiving support from organisations after JoyNews disclosed his peculiar predicament.
Charles is 7 feet 10 inches tall with a foot size of 16. He could not continue his education due to his "abnormal features".
Officials of an African diaspora organisation, The Bridge Zone, paid a visit to Charles in Ho to give him the needed help and support.
The leader of The Bridge Zone from the USA, presented shoes, clothes and an undisclosed amount of cash. They also pledged to help bring out the talent in him.
The Founder and CEO, Anthony Bart-Appiah said they were touched by Charles Sogli's situation, therefore, the decision to support him.
He said they would furnish him with a new wardrobe and promised to help him go back to school.
"We are ready to help Charles in any way possible as well as make sure he goes back to school," he said.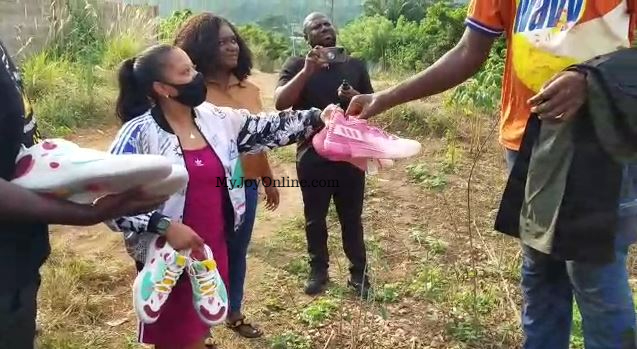 Charles' father, Francis Agbafufu revealed that his son developed the 'abnormal features' between age two and three with his legs, arms growing abnormally bigger.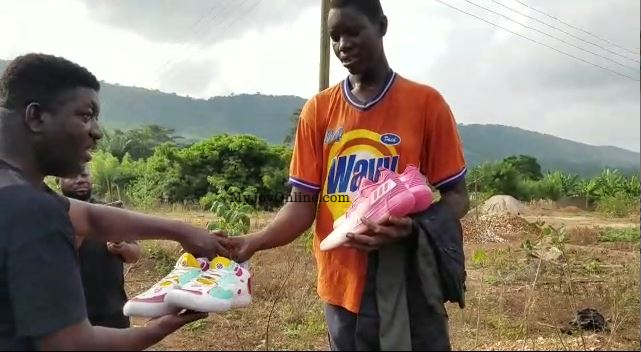 According to him, this they believe made his son poor academically forcing him to withdraw Charles from school to learn a trade.
Charles Sogli on his part appealed for welding and grinding machines to help him set up a workshop of his own after his training.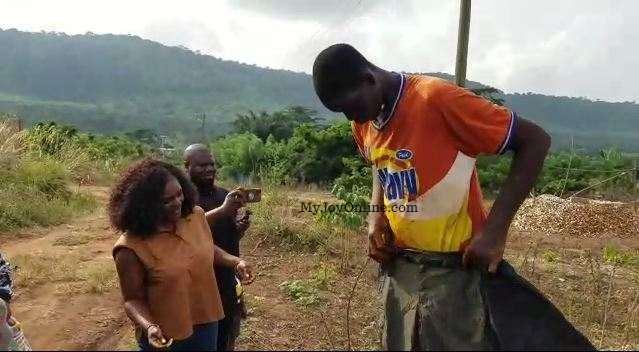 The Bridge Zone aims at helping Ghanaians and Africans in the diaspora and has also helped bring about 14,000 African Americans to Ghana.