The Kumasi Metropolitan Assembly is forming a Road Safety Advisory Group, which will include a variety of stakeholders in the fight against road accidents.
Metropolitan Chief Executive, Samuel Pyne, says this is part of efforts the Assembly is making to improve safety in Kumasi.
"As the new mayor of the city, I pledge my conflicting support to the project to achieve its intended objectives.
"I will foster strong collaboration with all road stakeholders especially the National Road Safety Authority for proper and adequate education and campaign.
"Road and Highways Ministry, Department of Urban Roads for Road infrastructure interventions, Transport Ministry and Transport Union for regular training of drivers.
"The police MTTD for enhanced enforcement of road traffic rules and regulations on our roads.
"As part of the efforts to improve road safety in our metropolis, a Road Safety Advisory Group is going to be set up," he said.
He spoke at the launch of the first-ever KMA Road Safety Report 2020 in Kumasi.
A total of 577 persons were killed in road crashes between January and November this year in the Ashanti Region.
The figure indicates a 16 per cent increase over the figure in 2020, which stood at 496.
The Police Motor Traffic and Transport Department (MTTD) commander Superintendent Emmanuel Adu Boahen says the total pedestrian knockdowns stood at 639.
The report is part of road safety reports launched in 30 cities in the world by the Bloomberg Philanthropies.
Ghana was selected as one of the 15 countries to benefit from Bloomberg Philanthropies' $240 million commitment to help prevent road accident deaths over six periods.
The report enlightens stakeholders on the magnitude and risk of road traffic deaths and injuries.
It also seeks to improve city vehicular management and also inform the best aids to mitigate the crises.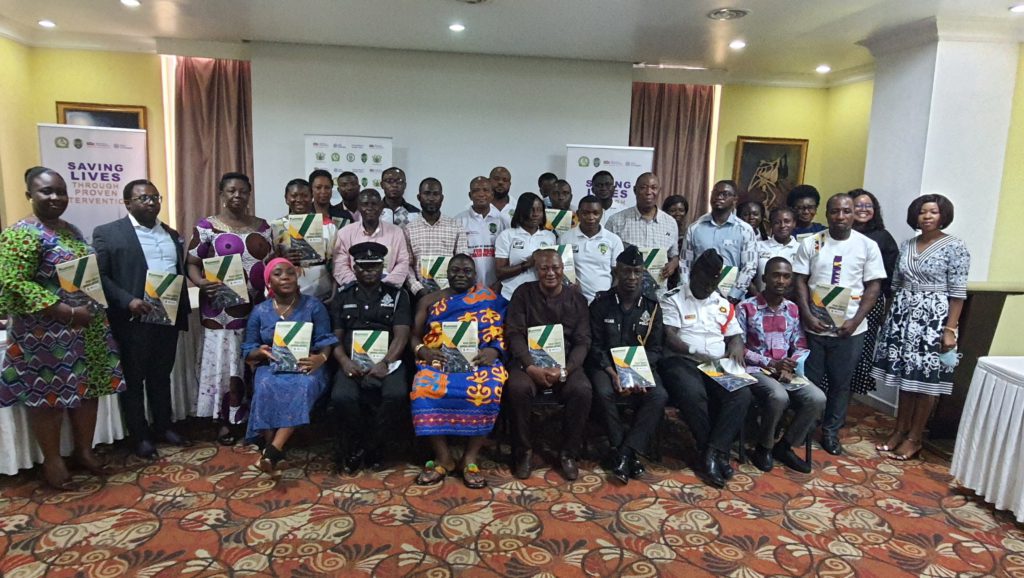 Some findings

The report shows that pedestrians, motorcyclists and cyclists made up 76% and 73% of road traffic deaths in 2019 and 2020 respectively.
In 2020, 49% of all road traffic deaths within the city involved pedestrians.
Cars, SUVs and pick-ups caused a higher proportion of pedestrian deaths.
70% of people died or sustained serious industries through road crashes from 2017 and 2020.
People aged 30 to 39 accounted for the highest proportion of deaths in 2020.
Locations such as Anloga junction, Sunyani road, Ideal College junction, Krofrom traffic intersection, Abrepo junction and Amakom intersection as high-risk zones for fatal and serious injury crashes.
Findings show a 29% prevalence of speeding in Kumasi in 2020. Correct helmet use among motorcycle drivers and passengers was 44% and 6% respectively.
20% of the reported deaths in 2020 occurred following crashes between 6 pm and 8 pm.
55% of death in 2020 occurred following crashes on weekends.
29% of vehicles were observed speeding over the posted limit. 
44% of motorcycle drivers and 6 percent of passengers correctly wore helmets.