The Kumasi edition of Habitat Fair 2021 has been launched in the studios of Luv FM, with some exhibitors promising exciting discounts for patrons.
The Luv/ Nhyira FM/DBS Habitat Fair 2021 is headlined by DBS Industries. It will attract some of Ghana's real estate companies and other industry players who will introduce their products and services to potential customers.
The Habitat Fair themed: "Home Ownership: To build or to Buy", will come off between November 26 and 28, 2021 at the Kumasi City Mall.
Speaking at the launch, Prof. Divine Ahadzie of the Centre for Settlement Studies at the Kwame Nkrumah University of Science and Technology, revealed that the country has an alarming housing deficit. Over 4 million Ghanaians are homeless.
Prof. Ahadzie admonished the government to take deliberate steps in resolving the housing deficit by supporting private companies in the country.
"We have huge housing problems. Everybody needs to be properly homed. As of this year, the housing deficit was about 5 million according to the Ghana Real Estate Developers Association (GREDA). However, per my estimation, the housing deficit is not less than 2 million and somewhere above 4 million.
"We have huge housing problems. Government has to support the private sector to make sure we can upscale housing delivery in this country.
"So that there would be more opportunities for families from all classes to visit the fair and make a choice in choosing their dream home," he said.
Prof. Ahadzie advised potential home owners to grab the opportunity at the Habitat Fair to purchase affordable housing items.
"To build or to own a house is one of the major decisions to make. When it comes to making such a decision, it bothers you financially or emotionally.
"We mostly focus on the financial aspect, but the Habitat Fair will give you the opportunity to solve the emotional aspect.
"It offers families the opportunity to observe their preferred choice of house and make a definite decision," he said.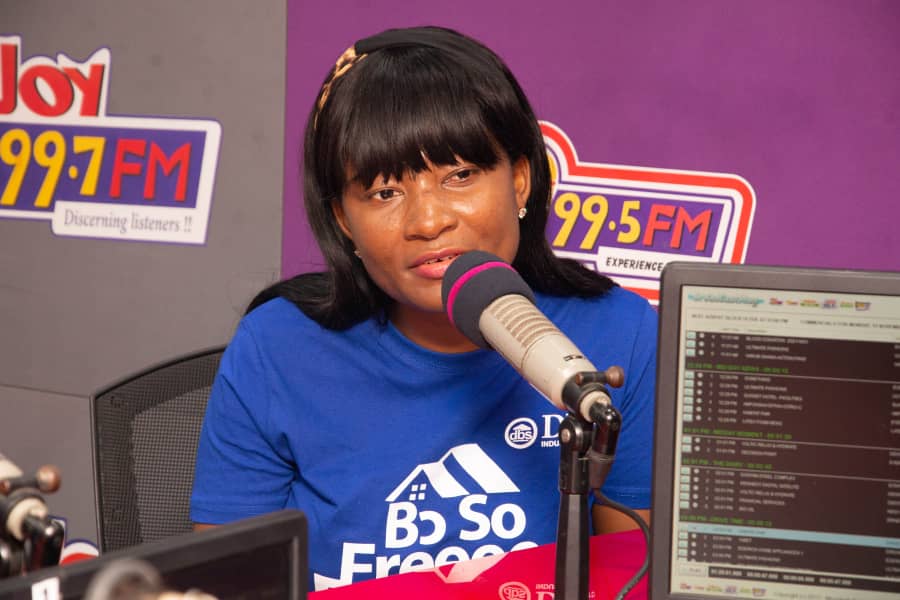 Sales Marketing and Customer Service Manager at DBS Industries, Rose Achiaa Peprah, indicated that her outfit has many building products and architectural advice for customers who will throng the event.
"We are coming with full vim to the Luv/ Nhyira FM/DBS Habitat Fair 2021. This time, we are coming with all our products including, DBS colourline plus, DBS super products, rainbow, and supreme concrete products.
"We are coming with our engineering standard block: 5 inches, 6 inches, hollow and assorted blocks of different shapes, sizes and thicknesses," she said.
Other sponsors of the fair include, Afriga Ghana and Dunamis Plast.