Dean of the School of Graduate Studies at the Regional Maritime University (RMU), Dr. Gabriel S. Akakpo has bemoaned the lack of funds for students to undertake quality research to make meaningful contribution to industry.  
Dr. Akakpo's comment comes in the wake of assertion by industry that products from tertiary institutions are often not fit for purpose.
He disclosed this to JoyNews at a dinner organized by the university on their campus on the theme: 'Tackling challenges of financing postgraduate education in Ghana, the role of the industry'
"My encounter is that our students have difficulties engaging in quality research because they lack funds and the topics they choose to work on are very shallow."
This challenge he said denies the students of in-depth knowledge about the particular industry they are researching into hence the need to liaise with industry.
"We went to Petroleum Commission to have tête-à-tête with them to find out what we need to do and what do they need so we can frame our contents and curricular to meet industry needs. Out of the engagement that we have this dinner"
For Dr. Akakpo, the engagement with industry has come to stay and he expects industry to disclose how much funds they are willing to invest into academia.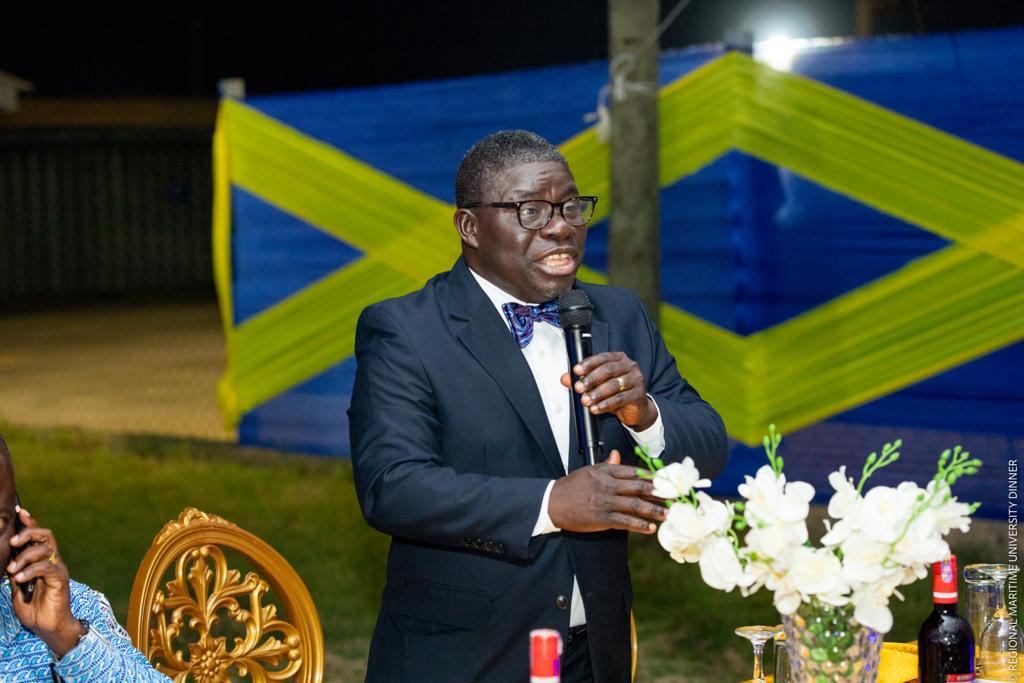 He expects industry to also approach the school and make known requisite skills students are supposed to possess as both parties are raising future leaders.
Vice Chancellor of the Regional Maritime University, Dr. Jethro W. Brooks Jnr.  has expressed the need for close collaboration between academia and industry.
He said absence of this relationship could lead to instances where students from tertiary institutions are described as misfits for roles in the job market.
 "What we've been trying to do is to reach out and ensure our curriculum is highly improved so that our end product can receive and add value when they get in the industry and start working immediately without any problem.
"So we decided to engage the industries and that's one of the reasons why you see the Petroleum Commission is represented here tonight."
According to him, the university is departing from the old academic way of just teaching mostly theory.
Asked what the feedback has been since the school decided to engage industry, he indicated it has been very positive.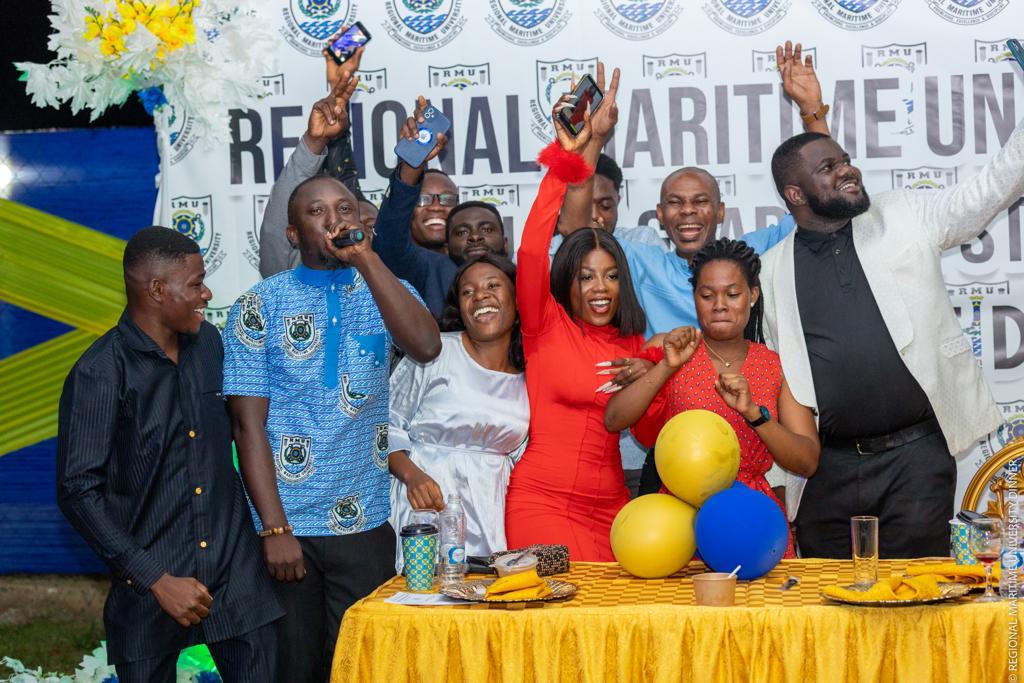 "Petroleum Commission is on board. They themselves admit there is a challenge where students can't fill slots. This also affects local content development."
Dr. Brooks Jnr. added industry is happy RMU has taken this step.
Regulator in the upstream petroleum sector, Petroleum Commission is more than ready to help in whichever way possible.
Director of Finance, Petroleum Commission, Vincent Yankey assured the institution of their support.
"Unlike our sister institutions, we do not train but by virtue of where we sit, we can facilitate funding of institutions because at the end of the day, these students at these institutions are the human resource industry needs.
"And so there is a need to do everything possible to ensure that we bring on board various institutions in the industry to ensure that be it the laboratories, research areas, the commission facilitates capacity building of these institutions to enable the students that pass through the institutions to be industry ready."
He explained providing financial support could be both direct and indirect.
"We could bring industry players to ensure internship of students from these institutions in a practical experience which is as good as giving money to the school to actually give it to these students to embark on educational programmes."
An area of importance to RMU is the local content fund.
Mr. Yankey shares how the fund could benefit the university.
"Now the local content fund is there to ensure that industry benefits, research institutions benefits and indigenous companies benefit. When it's operationalized, institutions like RMU would have direct injection into their research areas."
Corporate Affairs Manager, Edward Appiah-Brafoh, said in an era where the oil and gas industry is moving at galactic speed in terms of knowledge and skills, the students that RMU churns out must be people somewhat ready for industry.
"This collaboration I believe is what will make this university very strong and up to the task in producing students that will be fit for purpose for the industry."
DISCLAIMER: The Views, Comments, Opinions, Contributions and Statements made by Readers and Contributors on this platform do not necessarily represent the views or policy of Multimedia Group Limited.