Deep-rooted beliefs, discrimination, social exclusion, and the lack of support have been identified by MindFreedom Ghana as factors affecting the effective management of mental health conditions, especially in rural communities.
The Executive Director of the nonprofit organization, Dan Taylor, said the situation was worse during the covid-19 pandemic, but advocacy and the assembly's support would help people to come to terms with the condition and how to manage patients.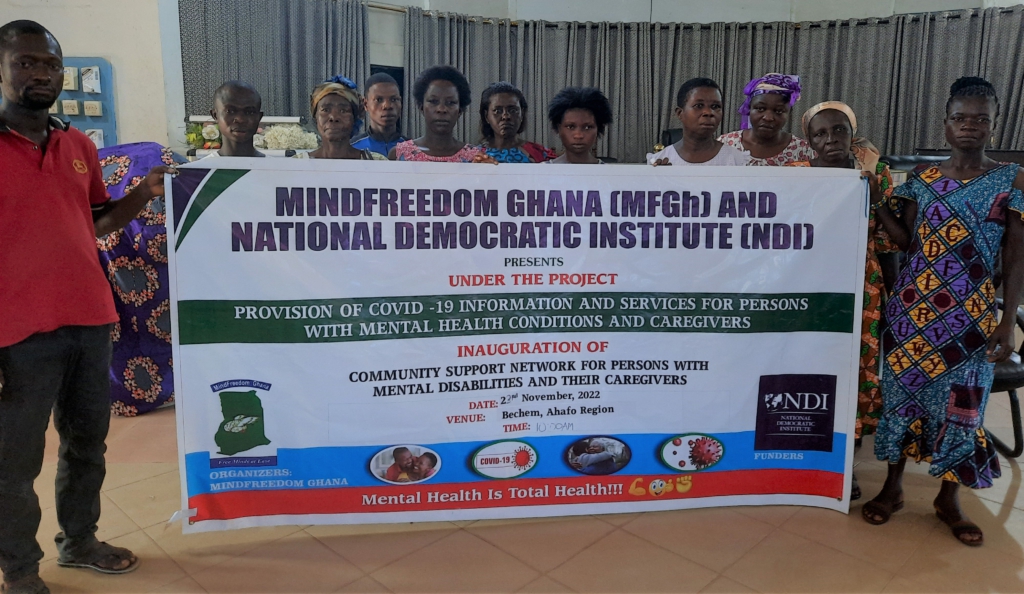 He made the remark at the inauguration of a community support network project for persons with mental disabilities and their caregivers at Bechem in the Ahafo Region.
The pilot project which will end in March 2023 with funding support from the National Democratic Initiative of the United States has zoned the country into three parts.
Each zone is made up of two groups to support advocacy aimed at integrating mental health information on medications and other services into community-based immunization programs.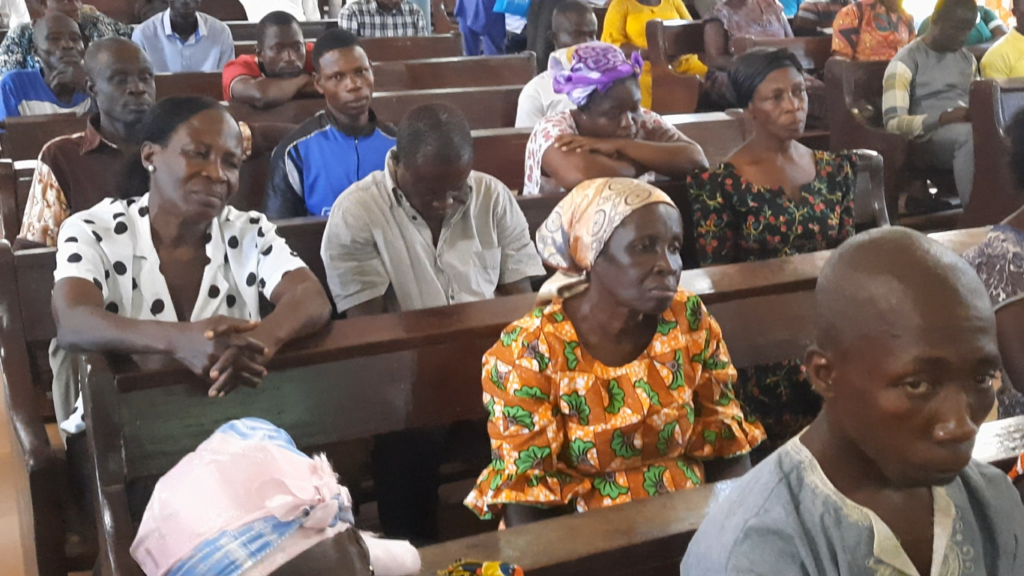 The groups consist of caregivers, assembly members, religious leaders, social welfare, Civil Society Organizations, and Healthcare providers.
The project will also support community mental health officers, Expanded Program on Immunization, and health promotion officers to collaborate and advocate for the provision of tailored mental health support to persons with mental health conditions and their caregivers.
Mr. Taylor noted that people with mental health conditions are often not considered in what should be given to them compared to people without mental health conditions.
"The issue of social exclusion and discrimination are major factors we are looking at so that once the group is there they can advocate for what is due them", he explained.
Mr. Taylor also said since the condition could occur due to happenings in one's life or hereditary instead of the deep-rooted superstitious beliefs, a lot more advocacy is needed to change the narratives and how to self-care and improve help-seeking attitudes of families and communities.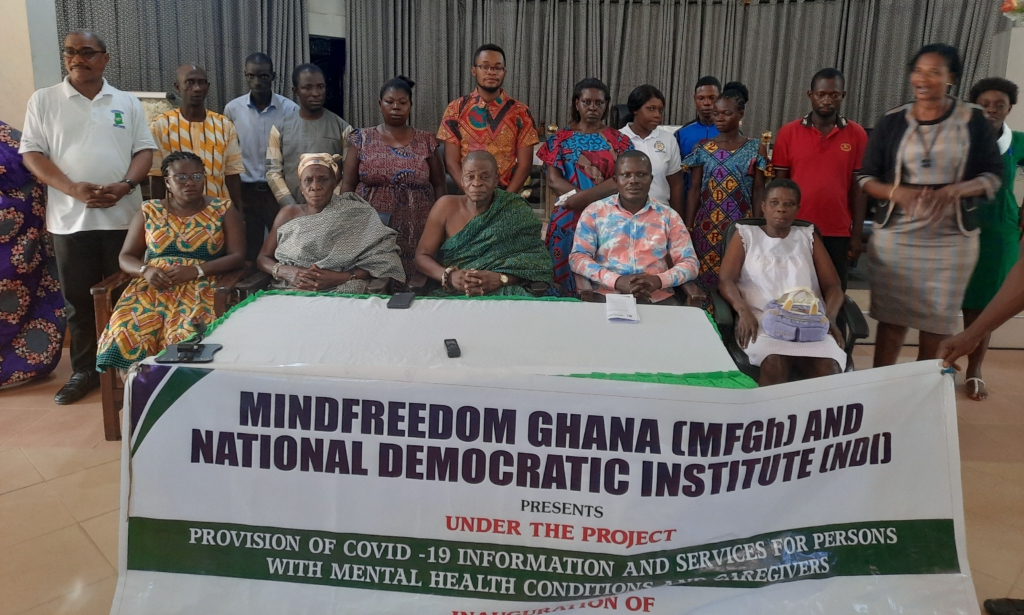 "All of us are vulnerable. At any point in time, you can have a mental health condition, either severe or mild. What matters most is that you seek treatment and then go on with your life. It should not be a situation of being consigned to the periphery and not considered to be part of society when you have mental health conditions. That is what we want people to appreciate," he said.
He also bemoaned the lack of attention, especially from the Metropolitan, Municipal, and District Assemblies, for persons with mental health conditions despite the Ghana Mental Health Policy.
He said the MMDAs are enjoined by law to make budgetary allocations on yearly basis to support persons with severe mental health cases in their rehabilitation and reintegration into their communities, but they are not doing it.
In the Tano South Municipal Assembly, there are over 1,300 persons with mental health conditions receiving treatment from four health facilities at Bechem, Brosankro, Techimantia, and Dema.
According to Jonathan Ayeh, the Municipal Mental Health Coordinator, they have challenges with funding, drugs, and transportation to enable them to effectively care for the patients.
He, however, hopes the initiative by MindFreedom Ghana will be a success.
"There is ignorance in the communities. But with the support of the network we would be able to incorporate all advocates, agencies, and relatives to help the patients to recover because medications alone can't do it," he noted.
DISCLAIMER: The Views, Comments, Opinions, Contributions and Statements made by Readers and Contributors on this platform do not necessarily represent the views or policy of Multimedia Group Limited.