Aviation expert, Dr. Yakubu Akparibo has advised government not to invest in national airlines but rather leave it to the private sector.
Speaking on JoyNews' AM Show, he said that the profit made from aviation in recent times is not so much compared to previous times and there is the fear that government might run at a loss should it take the risk.
"I think at this point government should not put any investment in this airline and to me, even in the future I don't think government should invest in an airline, they should leave it to the private sector," he said.
"Now the profit margins in aviation is very small, it's not like in the 80s and 70s, you know those days we didn't have GSA and so many safety leverages and stuff, now profit margins are very small, he said.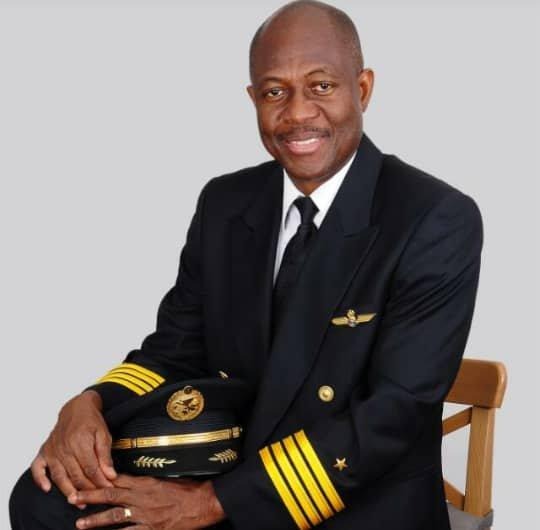 Dr. Akparibo added that, when these state airlines are established, it could pave the way for state officials to use them freely for their official duties which could subsequently lead to huge debts.
"You know if it's government-owned sometimes they probably would want to use it for official trips and travels and they may not pay and stuff and normally that leads to the airlines getting more debts and eventually bankruptcy so I think the government should leave the airlines to the private sector," the expert indicated.
Speaking on the same show, retired international airline pilot, Michael Foli also said that instead of establishing a national airline, government should rather invest in domestic airlines to make them more efficient and reliable.2
"Government should rather divert its attention to helping domestic airlines, there was a time when domestic airlines were not being charged tax on the purchase of fuel, that was a way the government was encouraging domestic airlines,"
"I am not sure, I think this was in Rawlings' era or Atta Mills' era but now I am told by one of those operators that they pay full tax and it's over-burdening their operations,"
"If a private company wants to set up an airline, sure it's an open market, let them do it, let the government sit back," Mr. Foli said.
Ghana's new national airline, Ghana Airlines will commence operations in the third quarter of this year, 13 years after the country's second state-owned carrier stopped flights.
The new name was announced by Finance Minister Ken Ofori-Atta during the 2023 budget presentation to the Ghanaian Parliament. Mr Ofori-Atta also stated that Ghana expects the airline to be operational in 2023.
Ghana's Aviation Minister, Joseph Kofi Adda revealed that the airline would be based in Accra, Ghana and would operate routes to West Africa and future routes to destinations in Europe, North America and Asia.
The establishment of Ghana Airlines will bring the 13-year absence of a national carrier in Ghana to an end. This follows the collapse of former national airlines Ghana Airways in 2004, and Ghana International Airlines, in 2010.
DISCLAIMER: The Views, Comments, Opinions, Contributions and Statements made by Readers and Contributors on this platform do not necessarily represent the views or policy of Multimedia Group Limited.