The President and Provost of Academic City University College, Prof Fred McBagonluri, has charged the pioneering graduates of the institution to be poised to make an impact.
At the inaugural commencement ceremony on Saturday, the academician expressed confidence in the capabilities of the young graduates.
In his view, the four years spent on the school premises have adequately prepared them to face the world, thus, they should not be afraid to do so.
"I hope that the training and principles that Academic City instilled in you will strengthen and guide you to achieve success in all of your endeavors. I encourage you to use your individual strengths, passions, and principles to chart a course that will lead you to a fulfilling and satisfying life," he said on Saturday, August 6.
Prof McBagonluri asked the degree holders to live by some seven life principles – smile, kindness, don't give up, don't compare, avoid negativity and make peace with your past.
Noting that he borrowed them from social media, he believed that graduates who practiced the principles will acquire significant accomplishments.
"Graduates of Academic City, as you embark on the next phase of your life, it is my goal that you would concentrate your efforts on the opportunity presented by the aforementioned issues in order to build solutions that will effectively address the continent of Africa's numerous problems.
"You have numerous opportunities ahead of you. You must determine what to do with all of your hard-earned accomplishments," he charged.
On his part, the University's Founder, Neeraj Varyani, urged the degree holders to be risk takers.
According to him, making a difference requires risks.
In view of that, the graduates should not just aspire to make a living but also yearn to make a difference.
"Take chances, put your best foot forward, and don't be scared to make mistakes. Many mistakes made this dream possible that you are witnessing today. And you know what, mistakes are only going to make you smarter. Don't be scared to fail, it's inevitable, so embrace it.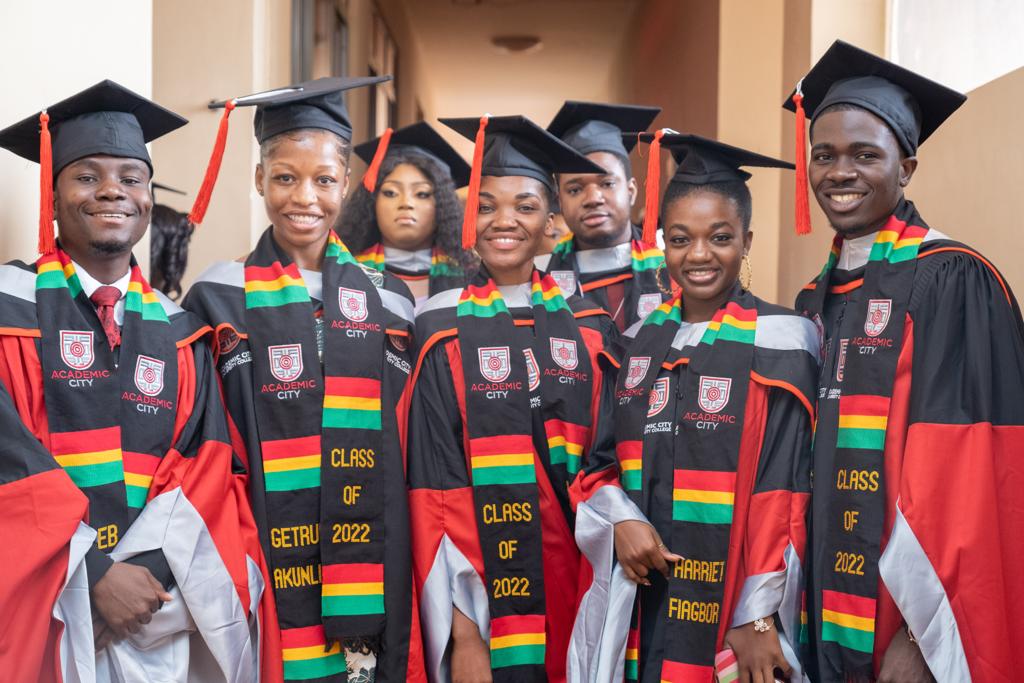 "If you don't fail, you never were really trying. Have goals, and create plans to achieve those goals. If those plans change, it's okay. Life is a journey worth living, to learn. I believe this experience at Academic City has given you the tools that you need, in order to always keep learning," he advised.
In a congratulatory message, Prof Cynthia Boye on behalf of the Vice-chancellor of the University of Mines and Technology (UMaT) commended the school for the dedication that has enabled it attain the current feat.
She further congratulated the students for their dedication.
"You may encounter new opportunities and challenges, but always be assured that everything is possible – all you need to do is to believe in yourself and trust in God. As you leave the walls of this University, we believe that you will be an asset to any organization that employs you and for those who will go into private business do hold on with firm hands and grow the business," Prof. Boye advised.
The maiden graduation ceremony saw 35 graduands completing with degrees in Engineering, IT, Business, and Communication Arts.