Two top officials of Liberia's Education Ministry are being treated for Covid-19 virus.
The Minister, Prof Ansu D Sonii is currently being treated at the 14 Military Hospital off the Robertsfield Highway in Liberia while his Deputy in charge of Administration, Latim Da-thong has been flown into Accra and is undergoing treatment, sources close to Ghana's Covid-19 management team have said.
Amb. Latim Da-thong was flown into Ghana over the weekend, in what has been described as a "diplomatic arrangement" between the two countries, after his condition deteriorated.
Information Minister Lenn Eugene Nagbe told FPA news, Latim Da-thong's condition required further treatment.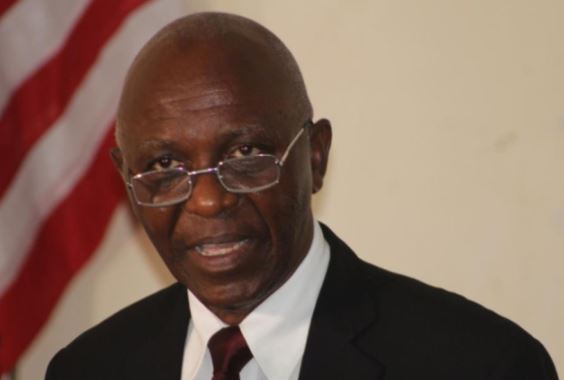 He is said to be in stable condition and receiving treatment in a regular ward, not at the intensive care unit.
Liberia currently has 652 confirmed Covid-19 cases with 34 deaths, according to the John's Hopkins University's Covid-19 tracker.
The country on Monday announced the reopening of schools for Grade 12 students in preparation for the 2020 West Africa senior secondary certificate exams (WASSCE).
In a statement, the country's Education ministry noted that "only 12th graders of the 707 senior high schools registered for the WASSCE are allowed back."
The first week after the reopening would be used by health authorities to set up safe school requirements and train teachers, support staff and students on safety measures.
Classes, according to the statement, will begin on Monday, June 29, 2020.