The 66 artillery regiment in Ho, Volta Region on Tuesday held a handing over ceremony to signify the promotion of Lieutenant Colonel Edward Sarpong Appiah as the Commanding Officer.
He takes over from former Commanding Officer, Colonel Bernard Baba Pantoah, who has also been promoted.
At the well-attended ceremony, Col. Bernard Baba Pantoah described the incoming Commanding Officer as a very calm, focused and hardworking young man, filled with potentials.
"After three years, three months, and 17 days, it is time for me to hand over this regiment to Lieutenant Colonel Edward Sarpong Appiah, a dedicated and professional officer by all standards," he stated.
He also acknowledged that working with Col. Appiah was one of his best experiences, and urged him to continue with his good works.
He added that security in the Volta and Oti Regions in recent times have changed drastically, especially with the reported secessionist activities by the Homeland Study Group Foundation (HSGF) and its affiliates.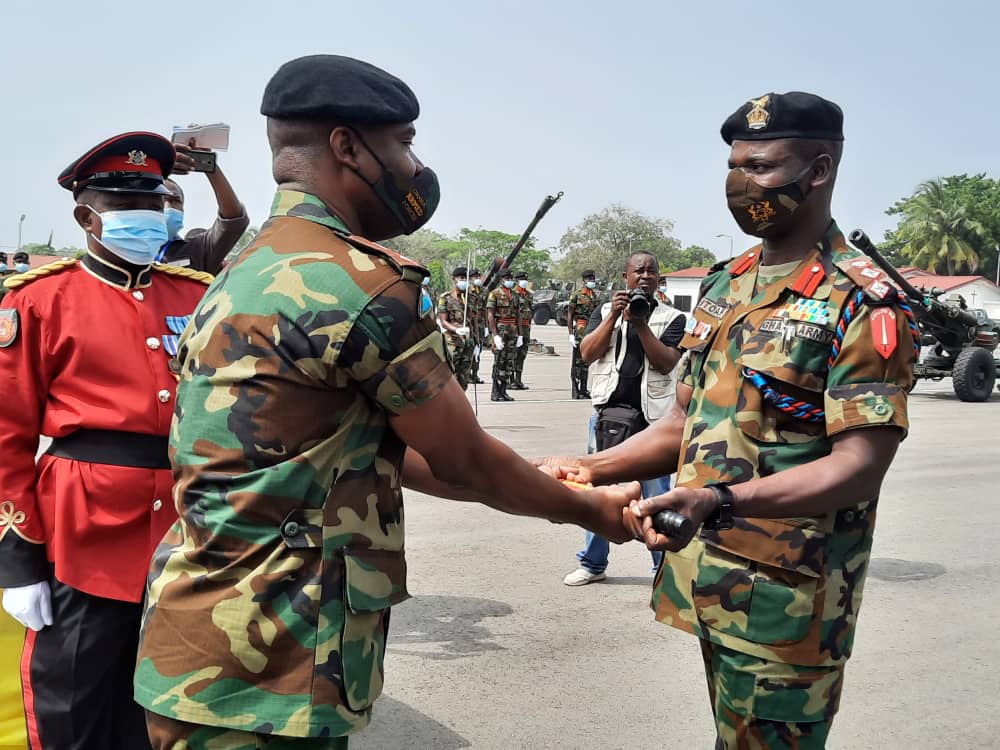 The outgoing Commanding Officer noted however that with support from the Military High Command, the Regiment adopted the appropriate strategies to contain and deny members of the secessionist group freedom of action.
Col. Pantoah assured the people of both regions of the 66 artillery regiment's commitment to ensuring that citizens are protected from any group or individual who attempts to destabilize their peace.
"This Regiment will deal with such groups and individuals ruthlessly," he stressed.
He urged the people to equally support the regiment for its smooth operation and also to help maintain peace in the region and the country as a whole.
Guest of Honour, GOC South Command, Brigadier General A.Y Nsia noted that both the outgoing and incoming Commanding Officers are exceptional in their duties.
He urged them to work even harder for the betterment of the regiment.