A virologist at the Kwame Nkrumah University of Science and Technology (KNUST), has highlighted the need for information surrounding novel coronavirus tests to be made public.
This move, Dr Michael Owusu believes, will inform the decision-making process of government and the individuals, as they make plans for the future.
Government has over the past 24 hours, have had to clarify discrepancies in information surrounding the aggressive testing conducted by government, since the three-week partial lockdown was instituted.
Presidential Advisor on Health, Dr Anthony Nsiah Asare, had revealed that, a model generated for the coronavirus infections in Ghana has projected that some 15,000 people may be killed by the raging virus.
Dr Asare stated on PM Express on April 21, that his projection is premised on a baseline projection that 10% of Ghanaians are likely to test positive for the virus before infections peak.
Many Ghanaians were left alarmed as to why the three-week lockdown would be lifted in the face of such striking data.
Dr Nsiah Asare subsequently, at the Information Ministry's press conference on Wednesday, clarified that his projections were largely hypothetical.
"I said that is not the case in Africa. Based on the facts and data we have, we have realised that our actual figures are far below what the World Health Organisation (WHO) had quoted," he said.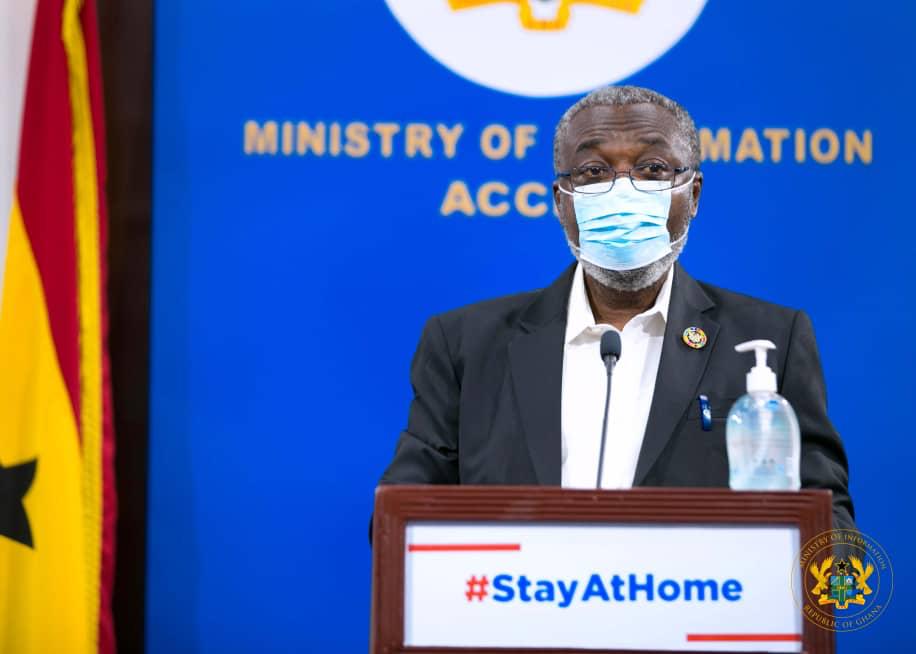 He also posited on Tuesday night that Ghana's 68,591 tested samples as of Tuesday included duplicate cases of testing.
Amid all of this, a cross section of Ghanaians have called for real time updates on the number of cases, as they are confirmed by the Ghana Health Service.
However, speaking on Joy FM's Newsnite on Wednesday, Dr Michael Owusu acknowledged the need for such a structure and argues that this move will go a long way to improve projections by individuals and even academia.
"This should be very helpful for the people… The public at this stage will want to buy into the data, they want to associate themselves with the data and understand what is going on…so making this data readily available, I think is very important."
He made reference to the case of the United States where, "they categorise their patients into imported cases, people who are within the community, non-contacts or people who are not in touch with cases… They are able to aggregate this data at the level of the community for you to understand the movement of the virus to the unit level."
According to Dr Owusu, Ghana's modelling of the hypothesis for projections were derived from situations from other affected countries in Europe and Asia, pointing to the need to device a local system.
"If we had this data available, people would tell you exactly the transmissibility or the reproductive number of the virus. The data also helps us to be able to forecast. You can forecast hospitalisations and can tell that in three weeks' time, you are able to record this number of deaths," he said.
He further explained that, if the modeling of data was localised, "we can record the trajectory of the virus. We understand that it follows an exponential curve in Europe and China. But in Africa, I'm not too sure whether what we have is going to be an exponential curve. It's possible it may follow another curve. Either a linear or logarithmic curve."
The researcher with the Kumasi Center for Collaborative Research (KCCR) also recommended that, seasoned mathematicians and statisticians be embedded among the various team to help compute and enhance projections that will inform policy in various sectors going forward.