It's a year of debuts for Michael B. Jordan. 
The 35-year-old actor hit Studio 8H this week to host Saturday Night Live for the first time. 
During his monologue, he talked about going through his very public break-up with Lori Harvey. "20 years later, I just directed my very first movie, Creed 3," he said.
"But right after that, I went through my very first public break-up. Now, most people after a break-up would be like 'I'ma get in better shape.' But I was already in Creed shape. So I had to be like, 'Alright, I'ma learn a new language.'" He then says in Spanish that he's on Raya.
Afterwards, he was approached by several SNL cast members who playfully shot their shot for a date.
Watch tonight's monologue LIVE! Presented by @TMobile pic.twitter.com/XzzNDgqtj7

— Saturday Night Live – SNL (@nbcsnl) January 29, 2023
Jordan spoke about the milestone gig during a recent appearance on the Tonight Show Starring Jimmy Fallon, revealing he's had somewhat of a presence within the SNL offices for the past 10 years.
"It's going great. I literally just did rehearsal just now," he told the host about his SNL experience. "It's a machine and they are so fantastic and great at what they do, and it's been a great process."
Fallon then asked Jordan to talk to him about "the pillow."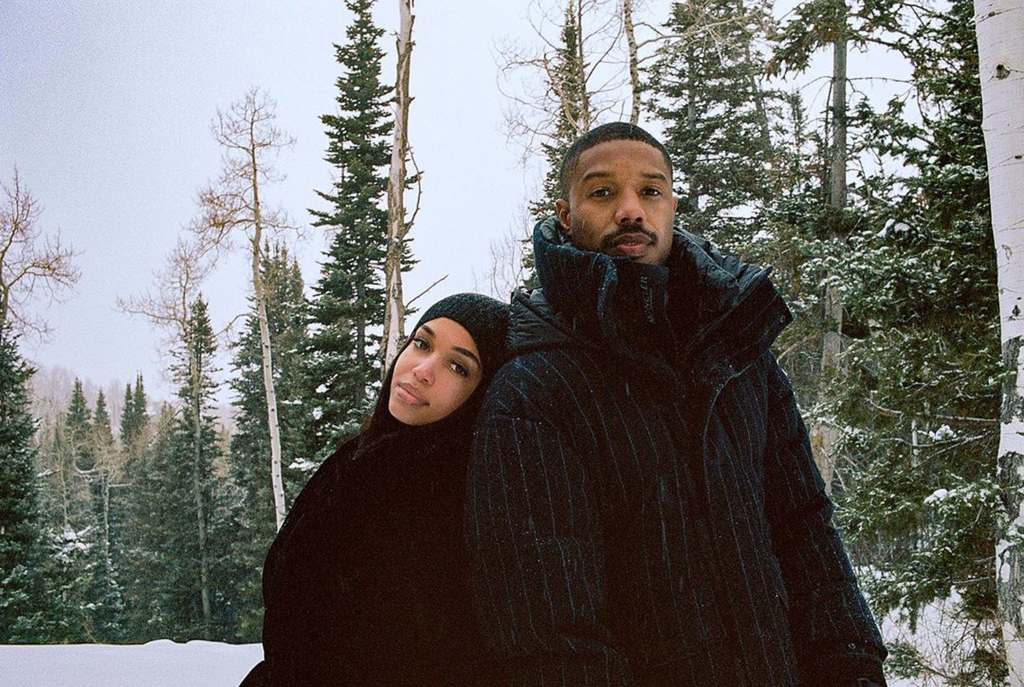 "Oh, yeah, the pillow," the actor said. "OK, I walk into the office, and they're like, 'Alright, this might be a little weird. We actually have been living with you for the last 10 years' … It was one of the producer's birthday, and one of the other employees there got her a pillow, right? And it was a life-sized, almost like a pregnancy pillow, of me printed on both sides … I said, 'Whose pillow is that?' And, you know, the lady was like, 'Oh, it's mine … Listen, our hours here are so crazy, everybody takes naps, you know, at some point during the day.'"
Jordan is now gearing up for the premiere of Creed III, which will mark the actor's directorial debut. The film—starring Jordan as Adonis "Donnie" Creed—marks the ninth installment of the Rocky franchise, and the first Creed sequel since 2018. The movie hits U.S. theaters March 3.
DISCLAIMER: The Views, Comments, Opinions, Contributions and Statements made by Readers and Contributors on this platform do not necessarily represent the views or policy of Multimedia Group Limited.