It's delusional to think the rights and freedoms as enshrined in the 1992 constitution is equally applicable to all citizens of this country. That has never been the case!
From where we come from, it is only pick-and-choose application we keep experiencing in this country. How one is treated under the law is dependent on the person involved.
Also, it is naive to think our justice system actually work "without fear or favor." What we have in this country, especially with minority groups, is justice system that function at the whims and caprice of the rich and powerful.
It is crystal clear that one's background, lineage and religious leaning is what determine how the person is treated by the justice system. The fact that jail terms for petty thieves are mostly more hefty than that of colourful thievery is enough affirmation of the fact.
We may continue to wallow in our celebrated mediocrity, but the reality is starkly visible.
We are quick to share pictures of our religions leaders boxed in some room for photo-op to create the false impression of religious tolerance when that is actually non-existent in the true scheme of affair that test these tolerance.
In Ghana, religious tolerance is said to be when Muslims are forced to bend to Christian values and practices. This is evident in our state institutions, especially our educational institutions. Public schools under the so called Christian denominations are run by Christian dictates. And this is prevalent in the Junior and Senior High levels – the critical stages in our growth cycle.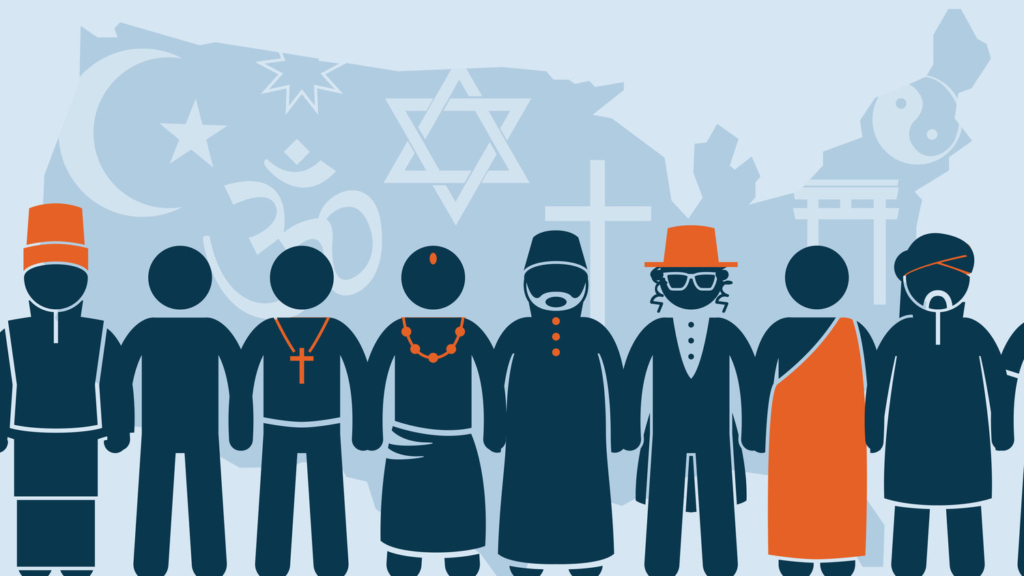 The practice has not only sought to undermine the right and liberties of Muslim students but an affront to Islam and Muslims in this country. We cannot continue this way and turn around to lie to ourselves about "religious tolerance."
The Chief Imām in a picture with Christian leaders cannot be "religious tolerance" unless the ordinary Muslim is treated with the respect they deserve, especially from the fanatic Christians in leadership positions.
Yes, I am generalizing this to all Christians because the actions of the so called leaders of these institutions, however spiteful and disgusting stems from the hate they harbor against Islam and Muslims which is influenced by the indoctrination they underwent in their various churches and religious groups.
It is apparent that there is some covert agenda to undermine and destabilize Islam and Muslims in this country. We certainly cannot continue this treacherous path.
Verily, the disturbing reports from Wesley Girls would not be the last of such the brazen Islamophobia and deep-seated bigotry meted out to Muslims in this country.
And just as the past ones, they won't bend and it'll be washed down the drain without any of our leaders taking any steps to safeguarding and protecting our rights and freedoms as Muslims. If we must have any shift in the defective paradigm, we must be brutally honest to ourselves and accept the fact that Islamophobia is very much ongoing in this country.
I remember a piece I wrote in 2019 lambasting our Islamic leaders (scholars) for their indifference in the #HijabIsMyIdentity campaign. People who disagreed with me then gave some frivolous reasons why our Imams could not add their voice to the struggle.
It became clear to me that our Muslim leaders are just conformist to the systemic malady we are bedeviled with. Such is the 'politics of convenience' issues of the Deen has been subjected to. If those agents of hate remain adamant to listening to the calls for respect of the rights and freedoms of Muslims in this country, is it not time our leaders demand that at their level, rather than the needless photo ops and lavish fora to create the misleading impression that there's religious tolerance in Ghana?
There never has been such thing as "religious tolerance", let's cut the hypocrisy. What we have in this country is a culture of induced conformism, which only benefit the fanatic, Islam-hating Christians.
Muslims in this country face on daily basis, various forms of abuses and discrimination – from being coerced to conform to Christian religious practices in institutions to senseless 'jovial' remarks laced with hatred and absolute disrespect to their religion and personalities.
We as a people have endured so much nonsense for far too long. If our failed leaders have decided to continually keep mute about these hateful treatment, we have every right to protect the dignity of the Deen by using all means necessary to insist that our fundamental rights and freedoms be respected by the fanatic Christians who deserve not to be occupying public offices. We cannot continue looking up to our compromised leaders if this struggle must succeed.
From all indication, they are a part of the defective system and therefore cannot be relied upon for any such campaign. It is our duty, for the peace and sanctity of this country, to start chasing out these hateful characters from the positions that embolden them to entrench their nefarious schemes against Muslims and other religious minority groups in this county.
Otherwise, we can as usual continue with the lip-service and mediocrity until the country implode with time. With the Christians who sympathize with Muslims and other religious minorities, your loud silence has contributed in to the menace we are faced with.
The time to speak is now!
******
The writer is a student of the Ghana Institute of Journalism.