It's been a year since the passing of The Multimedia Group's Elvis Kwashie.
The General Manager of the Joy Brands passed away on December 28, 2021.
One year after his passing, the Bonuedi-Kwashie, allied families, the Multimedia Group and other invited guests met on Wednesday to commemorate the first anniversary.
The event was held at his residence in Adjiringanor in East Legon.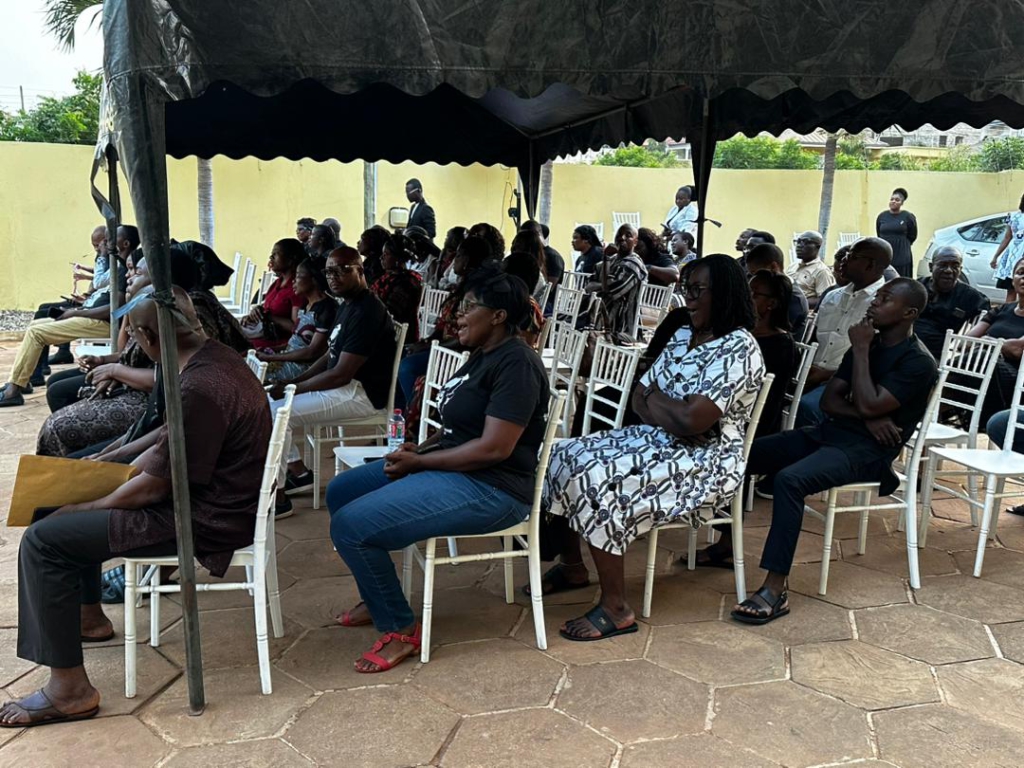 Meanwhile, the family of the late Elvis Kwashie will unveil his tomb on January 7, at Asadame, Volta Region.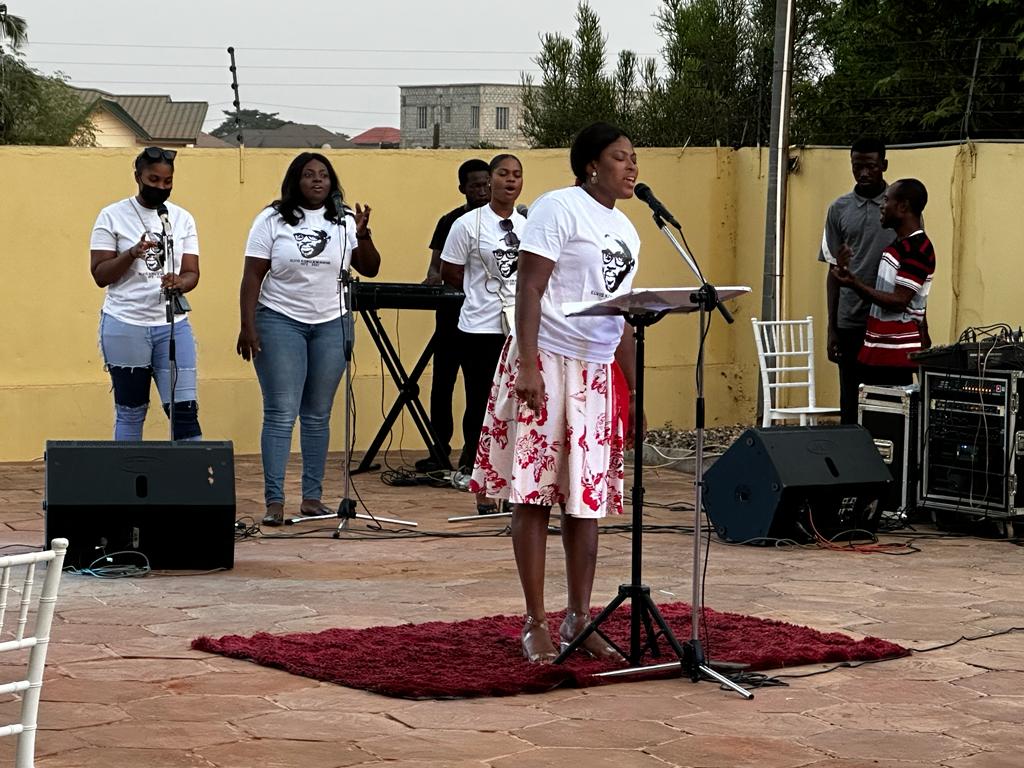 A memorial service will also be held at the Church of Pentecost, English Assembly, Mataheko, Accra on 8th January, 2023 at 8: 00 am.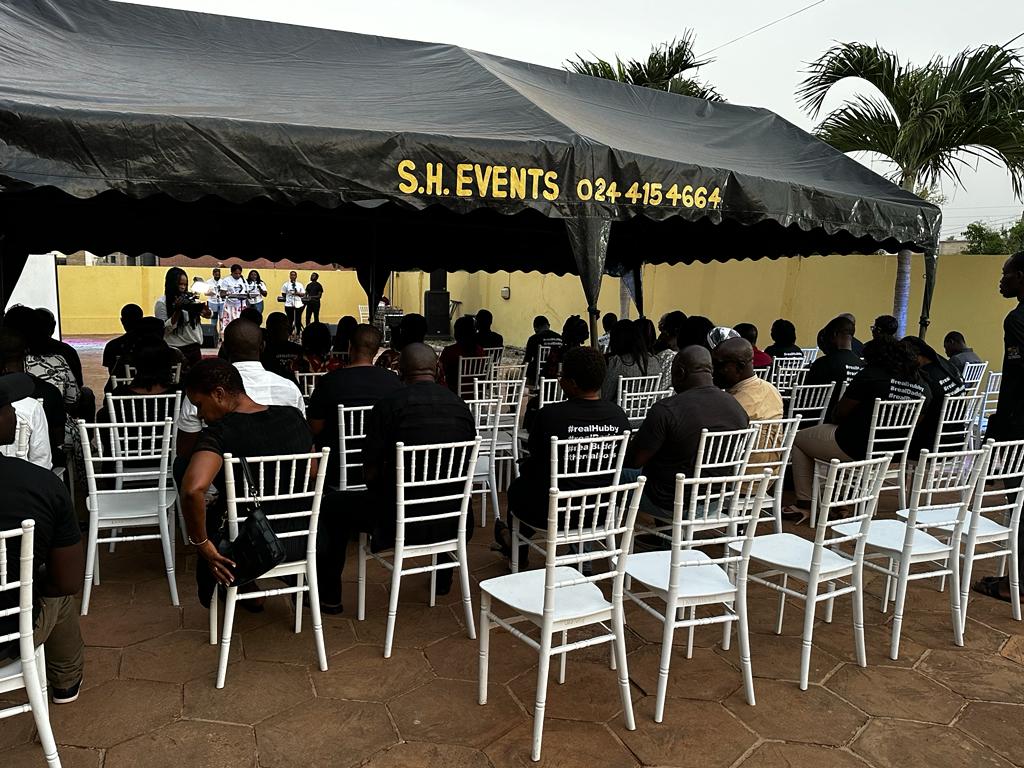 Early life and education
As the first child of Olympio Yao Bonuedie and Mercy Adzo Torkornu-Bonuedie, Koku exhibited excellent leadership and brilliance right from his early school days all through to when he gained admission to Bishop Herman Secondary School, Kpando in 1984 and completed in 1991 with excellent grades not forgetting his great love for football which earned him a spot in the school's football team.
In 1995, Koku gained admission into the Ghana Institute of Journalism (GIJ) and graduated in 1997 with a Diploma Certificate in Journalism. Which was followed by a certificated Course in Public Relations, Advertising and Marketing from the same Institute in August 1997. In 1998, Koku participated in the BBC World Service Radio Journalism Course. In 2005, in Berlin Germany, he participated in the International Weiterbildung Capacity Building program in Multimedia and Online Journalism.
A certificate of commendation was conferred on him from the MULTIMEDIA BROADCASTING COMPANY LTD as a member of the Winning Team (2006 BBC Africa Radio Awards – Local on-air campaign) in 2007.
He later participated in the "EXECUTIVE EDUCATION PROGRAM" and also "DEVELOPING AND LEADING HIGH-PERFORMANCE TEAM" in 2017 at the Columbia Business School in the USA. Koku was also given a Certificate of Achievement and Recognition from the "MILLION LEADER MANDATE" for his sterling leadership roles in ministerial affairs in 2014. Later in 2015, Koku gained Essential Skills in Oil and Gas at the Harvard College–HRDC-Boston USA.
That same year he also studied "International Business Communication Skills" at the MDT International College, London.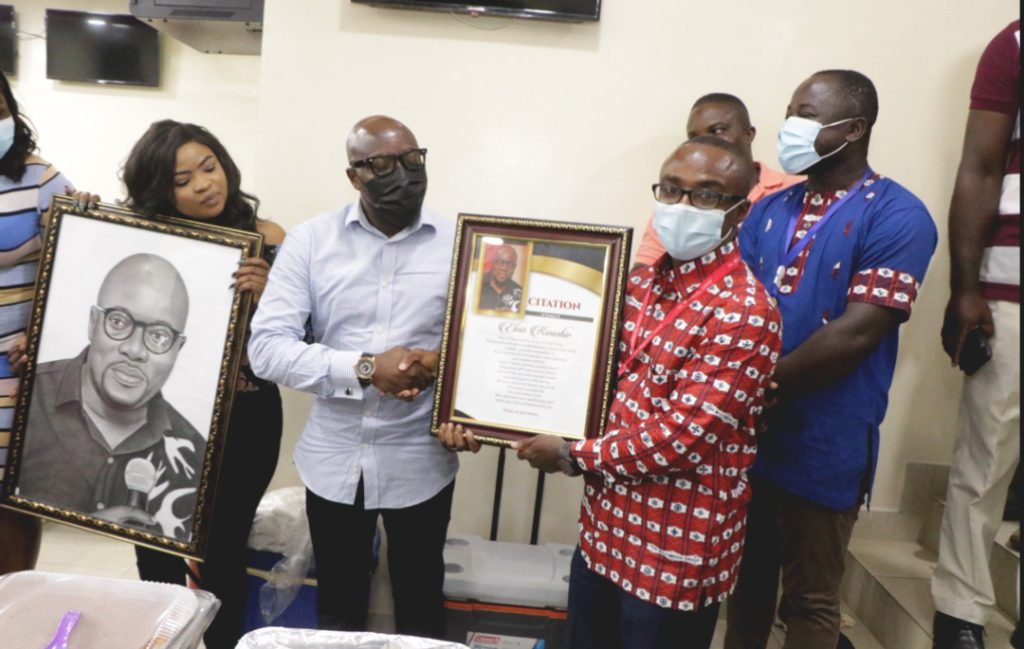 Career
Koku as part of his adult working life had short stints with then Groove FM, through to Network Computer Services (NCS), Metropolitan Insurance Company and finally settled at the Multimedia Group Limited (MGL) where he rose steadily through the ranks to become General Manager- JOY Cluster until his demise. His professionalism remains a testament.
Personal Life
In spite of his tight schedule, Koku did not renege on his duties in the Kingdom of God. He was a committed, devoted, dedicated and selfless individual who gave all to the Gospel of Jesus Christ.
Koku was blessed with a Godly wife, Cynthia in October 2002. The twenty (20) year union was again blessed with Seyram and Senam and Sedem, children he in turn trained in the ways of the lord.
Death
December 28, 2021, will be a day this family will never forget… a day our maker called his servant Koku into eternal glory. During his short illness at the University of Ghana Medical Centre, Koku remained resolute and unwavering in the lord.
For us, it is not how long he lived, but the impact he made is all that matters.
Koku lived fully, loved fully and gave his all and will not be forgotten.
"FOREVER, HIS MEMORIES WILL BE WITH US."
KOKU FARE THEE WELL TILL WE MEET AGAIN IN THE BOSOM OF FATHER ABRAHAM.
KOKU HEDE NYUIE AMEN
DISCLAIMER: The Views, Comments, Opinions, Contributions and Statements made by Readers and Contributors on this platform do not necessarily represent the views or policy of Multimedia Group Limited.