"Honourable Mustapha Ussif," Deputy Speaker of Ghana's Parliament, Joseph Osei-Owusu, called out.
The name was still breathing through the lawmakers' speakers when he added. "You are back in Parliament for the second time. You came in 2013, you lost the seat in 2016 or 2017, and you're back in 2021.
"On behalf of the [Vetting] Committee, I congratulate you on your nomination for the Minister of…," there was a pause. When he dropped his head on his desk, he concluded, "Sports."
"Before this," he began a narration of his CV, "you were the national service coordinator."
When the camera panned, a man in white creamy attire, a shiny pen in his left pocket, mouth covered with a white nose mask, was seated in the middle. A glance up had him with multi-coloured taqiyya.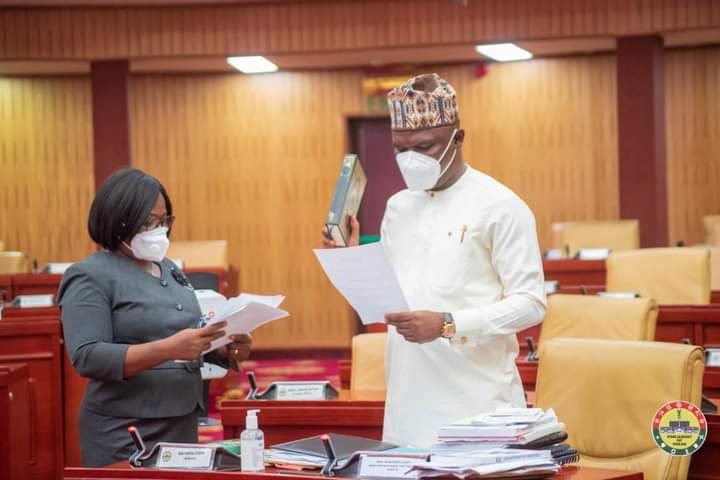 A glance down, the same man crossed his arms with a shiny wristwatch with brown leather to match.
It was February 25, 2021. The man the media had rumoured would be replacing Isaac Asiamah as Sports Minister was making a first public appearance to speak on matters relating to his new office.
This man is Mustapha Ussif, the Member of Parliament, Yagaba-Kubori constituency.
He was before Parliament to justify why he should be approved as minister for Ghana's Youth and Sports Ministry.
The question-and-answer session would last two hours, 29 minutes, and fifteen seconds.
From the first one that came from OB Amoah after Ussif chronologically revealed his life and educational trajectory, to the last from the Deputy Speaker, Osei-Owusu, who had no questions but only a goodwill message for him.
OB Amoah preceded his question, which had to do with the country's readiness to host Africa Games 2023, with a remark quite synonymous with the Sports Ministry.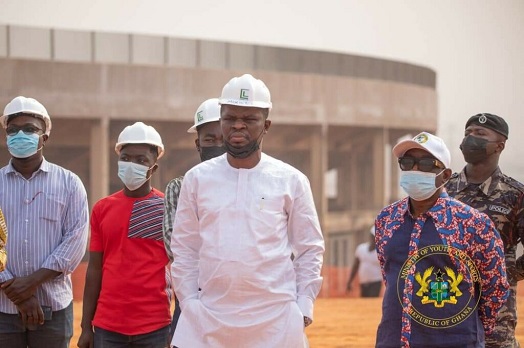 "They say the ministry is a very tough one, but others survived and we know you'll survive, too."
His survival began in front of his colleagues, where the former National Service boss appeared to have a forensic knowledge of the sports industry many said he was naive about and delivered to the admiration of many, and even maybe, his critics.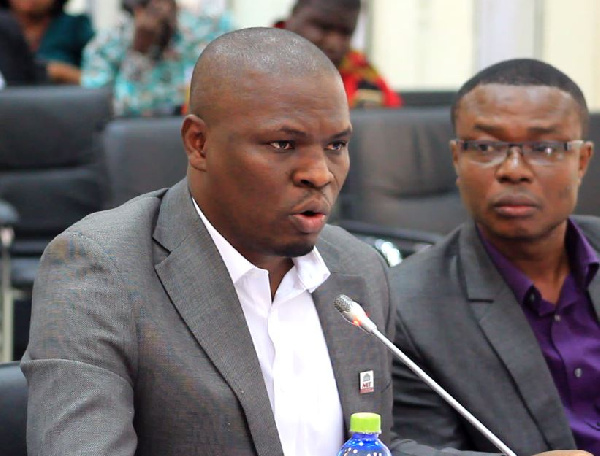 But, if he needed any opportunity to appreciate the environment he was stepping into, that over two hours encounter with the Vetting Committee might have shown him the way.
It was, however, not enough. Walking into an institution with about 43 federations to deal with, three agencies, National Sports Authority, National Youth Authority, and Winneba Sports college, aside from the responsibility of satisfying the Ghanaian boys and girls, Mustapha found himself basically swimming against the tide.
Such humongous numbers and its people all looked up to the magic wand of this man from the Yagaba-Kubori constituency.
The famous of those federations under his umbrella is the Ghana Football Association (GFA), the governing body of football in the country.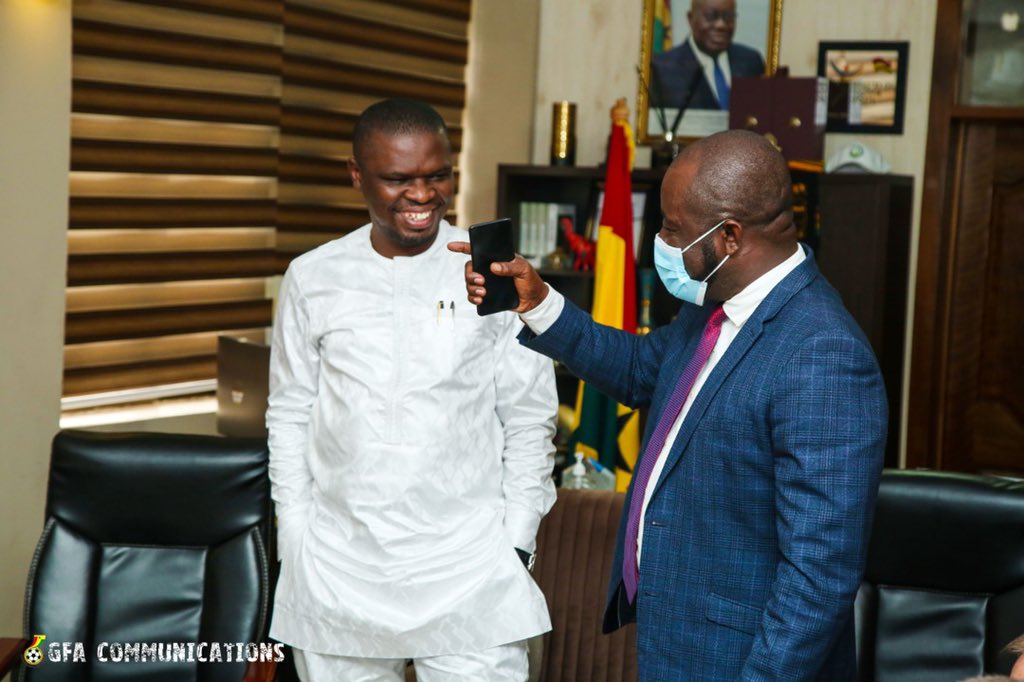 Many often say the association controls the passion of the nation.
They do.
Ghanaians often go frenzy when their national team, the Black Stars, rise to the occasion and produce momentous results. Hearts of Oak and Asante Kotoko have passions at their peak when they clash in the Ghana premier league.
Indeed, football is in the fibre of many Ghanaians.
When Mustapha Ussif was at the heart of parliament and the heart of questions, with thousands or even millions of sports fanatics expecting satisfactory answers, the first gentleman of the country's passion, Kurt Okraku, was seated up observing with keen interest.
"Football industry will always have to engage politicians because we have to co-exist and co-work together otherwise our game will not develop to the level that we all want," Mr Okraku said in an interview with the now-defunct Kwesé TV in September 2019.
"Government of the day would always have a role to play. When I am elected, I will work with governments. The football industry needs government, the government needs football industry so we must co-exist," he noted.
So, he was there to support the politician who would support his vision of 'igniting passion and creating wealth' for all, as stated in his manifesto before the GFA elections in October 2019.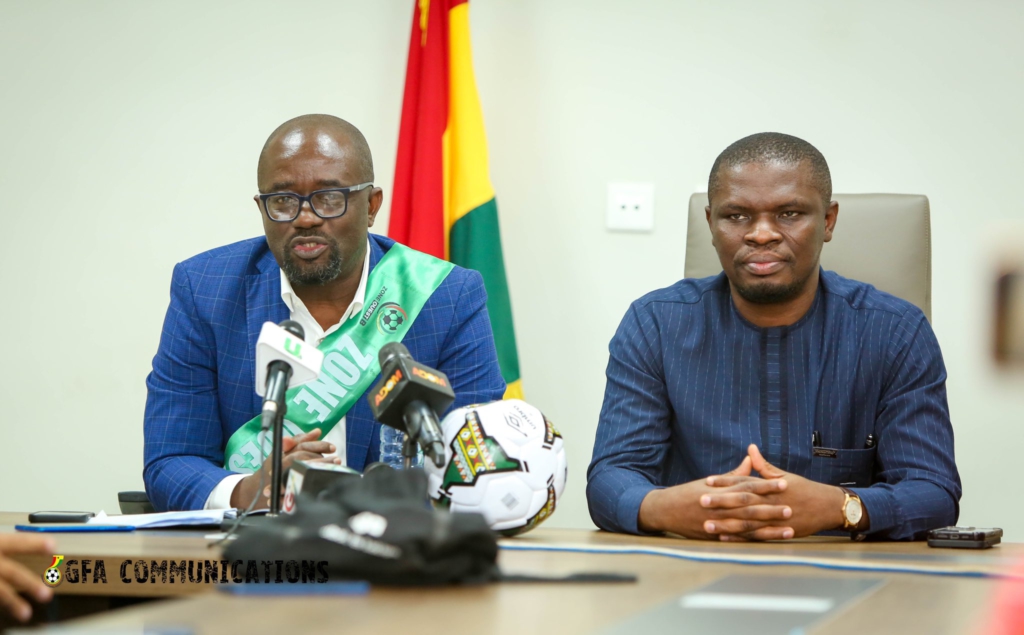 This politician understood the responsibility of such support. But, even before he could get settled and review the notes of his predecessor, he was welcomed by a humongous expenditure that the GFA had needlessly incurred for the Ministry.
Former Black Stars coach, Kwasi Appiah, was owed over $120,000 after his contract was not renewed. His successor, CK Akonnor, had not received a penny since his appointment in February 2020.
Welcome, Mustapha Ussif. Welcome to the 'Ministry of Debt.'
This debt-ridden institution had dropped on the shoulders of a young, vibrant man and he had to start his journey by finding ways of funding to pay for the FA's reckless appointment and sacking of coaches.
Some believe Kwasi Appiah was in a rebuilding process.
Notwithstanding a journey that saw many young debutants being introduced, including Mohammed Kudus, who would later be instrumental for this team, the FA ended his national team coaching career in December 2019.
Critics of this decision believe Appiah's failure to invite players such as Benjamin Tetteh and John Antwi, who were under the management of the then Dreams FC Executive Chairman, is the reason he was never retained.
The now-defunct Normalisation Committee, headed by Dr Kofi Amoah, had initiated the process of continuity of Appiah at the technical helm of the Black Stars, but Kurt and his team saw the need to cut and replace with their choice.
Then came CK Akonnor, a former Eleven Wise, Hearts of Oak, Dreams FC, AshantiGold, and Asante Kotoko gaffer. A man Ussif would work with.
The first few weeks did not appear to be rosy. When rumours suggested the GFA President was interfering in the work of the Black Stars coach, CK, Ussif defined their roles in a three-man meeting and urged them to bury their egos and selfish interest for the betterment of Ghana football.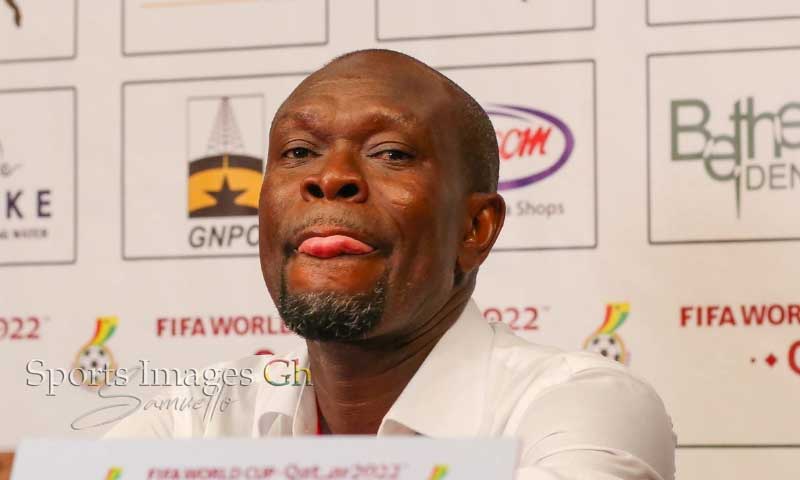 It appears the grounds were slippery for the FA as he insisted on what he feels is right, which led to a subtle threat from Okraku in one of their meetings in April 2021.
"Indeed, giving the power of football, football can be troublesome and if it is that, football is against a Minister, there is trouble."
What began as though a sour relationship between the two institutions would grow into a family bond for a common goal. It was expected because the best relationships achieve the utmost results.
To achieve these results would mean building a foundation, a foundation so good that the success would be unending.
But, how was he to achieve results for football without denying the 42 other disciplines the equal attention required to grow their sport?
More so, when he had debt starring him unendingly.
He had to find a way.
The Ministry rolled out measures to generate $25 million for the country's participation in major competitions. From the qualifying matches, Olympic Games, AFCON 2021 in Cameroon to the FIFA World Cup, 2022 in Qatar. The open secret is that a chunk of that money was going into football and Ussif was committed to it.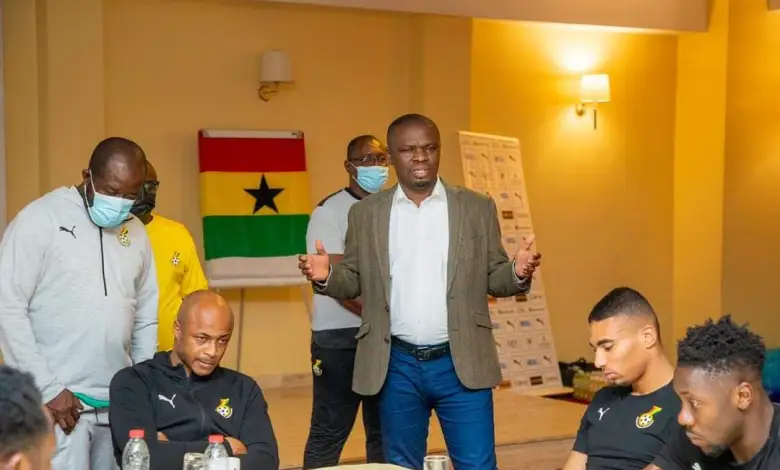 It is unclear how much was realised from that initiative, but what is clear is that Ghana won its first medal at the Olympics in 29 years courtesy of Samuel Takyi. There were zero complaints of lack of financial support for Team Ghana, which participated in the global event in Tokyo. Even if there were, these complaints did not show their ugly heads to the world.
Five months later, there was the Africa Cup of Nations in Cameroon. Historically, football is noted to consume a chunk of the Ministry's budget. With the limited money available, it is near-impossible to fund every sport from the state's coffers.
It is worse when you have an association that derives satisfaction from firing and hiring coaches to pile more debts.
When CK Akonnor was sacked in September 2021, there was an outstanding debt, which is yet to be paid. When the GFA wrote a letter to the Ministry on Akonnor's compensation, they had no courage to ask the minister to pay, leaving it blank. The obvious question is if the FA were to pay, was it necessary to write the ministry and tell them we are paying his $50,000 severance package?
The letter intended to ask the Ministry to pay, but the balls were absent to state that categorically.
Inwardly, they knew it was a self-inflicted debt and it was a travesty to their conscience to task the ministry to doll out money for that.
Next was Milovan Rajevac, described as the 'messiah' by the GFA President.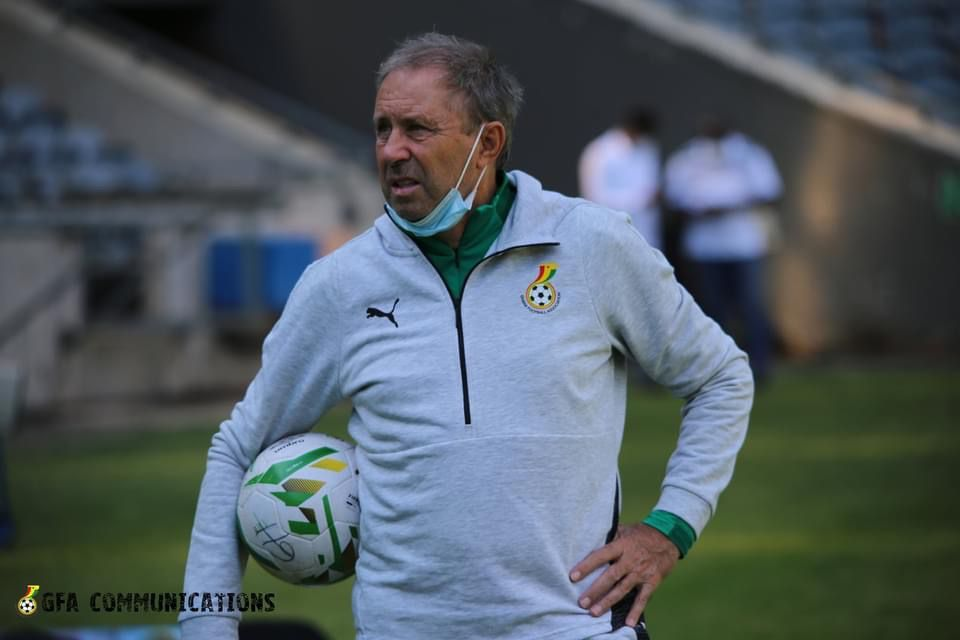 "We chose Milovan because he has been the best for Ghana. We are super happy we found our man and very happy he agreed to come even though the terms were not what he expected. But his biggest motivation is that he has unfinished business with the Black Stars.
"With his achievements with Ghana, we firmly believe that this is not 'matry makw3' (is not a trial) with the Black Stars because he has done it before especially knowing the attitude of Ghanaian football fans.
"We are happy to have awell-experiencedd coach, someone who knows our mentality and has the respect of our players and controls the dressing room,' and he will take us to the promised land," he said.
He did not take us to the promised land. The Serbian produced so-so results as we built up to the AFCON in Cameroon, shattering the hopes of many.
The inkling of a terrible showing was so palpable to the layman, except for the FA.
Many Ghanaians felt participating in the tournament was a waste of resources, but this is football, the sport that brings this nation to a standstill. Before the team arrived at this continental festival, Mustapha's ministry pumped millions of dollars into the qualifying series.
Who would forget how at the peak of the COVID-19 pandemic which made travelling an arduous task, this Ministry chartered flights at exorbitant fees to compete?
Who would forget how Ussif directed his purse holder to drive to Accra from Cape Coast with a police escort to make sure the players received their per diem? And who would forget how through the industriousness of this gentleman, Ghana, after playing Zimbabwe in Cape Coast, arrived in Zimbabwe to start preparations while the hosts were still in Ghana?
When Ghana played South Africa in Johannesburg, the team flew straight to Westen Region and made a short drive to Cape Coast for that crucial game.
If there was a man committed to the course of the Black Stars and seeking to ensure nothing was amiss, it was Mustapha Ussif.
Your Sports Minister, our Sports Minister. He earned the nickname 'GFA's puppet' because of his ever-presence with its officials to ensure the team chalked success.
That did not seem to deter him a bit and he continued to give his all including using his lobbying skills to have Nigeria's Super Eagles fly to Kumasi for the World Cup playoffs after securing the use of the venue for the game despite the stadium not meeting requirements.
That was unprecedented.
Despite this unprecedented support, two months into the year 2022 when Africa assembled in Cameroon in a contest for a silverware Ghana has not touched in 40 years, the Black Stars flopped.
This team had camped in Abu Dhabi and each player was paid $20,000 as an appearance fee.
Guess what you might not know. When the players were paid their monies, that of the technical team headed by Milovan Rajevac was outstanding. There was no money, but the players demanded that if the technical team was not paid, they won't take theirs, too.
Their wish was granted. Granting this wish was meant to achieve a result, but when it mattered most, these results were elusive as the Black Stars exited the competition with only a point, the worst performance since 1984.
Kurt Okraku's messiah had messed up and had to be let out of his misery. The Ministry issued a statement demanding answers from the FA on behalf of Ghanaians because it provided every need and created the best environments for success.
When the FA could not provide reasons why 'Milo' should be kept, the Serbian was shown the exit. To be fair to the GFA, they probably would not have sacked Milo left to them alone, but when the person who pays the bills demands answers and the future is bleak, you let go.
You can be fair to the FA without mincing words with the fact that their failure to find the best replacement for CK despite the room given them to operate by the Ministry exposed the football leadership's foresight for quality, thus they had to admit they goofed with their choice.
On all occasions coaches were sacked by the FA, compensations had to be paid, meaning more debt being incurred on the nation by the FA.
But, then came Otto Addo, who had to be paid a sign-on fee, too, just like Milovan Rajevac who had an outstanding $100,000 sign-on fee.
There was also a World Cup qualification package of $300,000. Well, that already would have gone to Rajevac if he was not relieved of his duties. Still, the sign-on fee was another cost for a man who contracted to his employer, Borussia Dortmund and was only available when the club releases him.
In between, there were World Athletics Championships in Eugene, Oregon, and Commonwealth Games in Birmingham.
The Ghana Athletics Association (GAA) eulogised the Minister for his incredible role in Team Ghana's preparations and participation. Though the individual athletes could not win laurels, the quartet proved they were at par with the best nations in the championships.
In the Commonwealth Games, Ghana won five medals. Quite a number that has never been witnessed in recent times.
It was a testament that with the right investment, Ghana could win more. If the country can win in other competitions, why not football?
So, the investment in football continued in the qualifiers for the World Cup as narrated in a few paragraphs above.
After qualifying for the tournament, the Minister went on a mission to rake in money for the country's participation.
Amid serious economic challenges which saw cuts in government budgets for various ministries, which threatened government's funding of the Black Stars, the Minister set up a fundraising committee to woo the private sector to complement government's efforts.
This led to the likes of GoldFields Ghana, MTN, and others committing money to the Black Stars.
Interestingly, at a time the ministry was busily soliciting support from the private sector for football and the Black Stars, the GFA took advantage of the team's World Cup qualification to look for its own sponsorships it described as 'GFA Partners' and not for the Black Stars.
In essence, it was government's responsibility to fund the team's activities and not the FA.
Talks of the government, or this Minister, having offered this GFA little support are quite lame to be charitable.
This is not to suggest that he is flawless or immune to mistakes, no.
He would be the first person to admit that there are things he could have handled or managed better, but that does not defeat the fact that, in Mustapha Ussif, the FA have a Minister, who despite scrutinising their usual huge budget and cutting it down to reasonable levels in his opinion, has offered them every support they.
Who would accept the services of a part-time expert for his most prized asset and pay about $25,000 per month for that? Who would accept to pay a sign-on fee of $100,000 for a part-time coach?
Being a part-time coach does not mean you are not good enough, what it means is that your preference is elsewhere which you have the right to, but only need support to succeed and that support was offered in all spheres within the ambit of this man.
But, guess what, football gave him back nothing in return as the team exited the Mundial after losing two group games to Portugal and Uruguay.
Per diems, appearance fees? They were never an issue.
And if you think the minister's support is only for Black Stars, ask the GFA how KGL, Mara, and betPawa all became sponsors of their competitions or partners and if they are honest, they would tell you, the Sports Minister, Mustapha Ussif, secured those deals.
Black Starlets, Black Queens, Black Maidens, and Black Princesses all failed to compete for honours under this administration except for Black Satellites that won the AFCON title last year, but we are made to believe that the association was denied support to achieve glory in their respective competitions.
There is a lot to do for football, but this man has already given a lot to football, but in return, football has given him nothing, as the Black Stars' terrible output in two major championships clearly points out.
Otto Addo, the man Kurt Okraku needed 'badly' is no more. Three Coaches, two horrendous tournaments for Kwame Nkrumah's red, gold, and green with Black Star at the heart country, one GFA.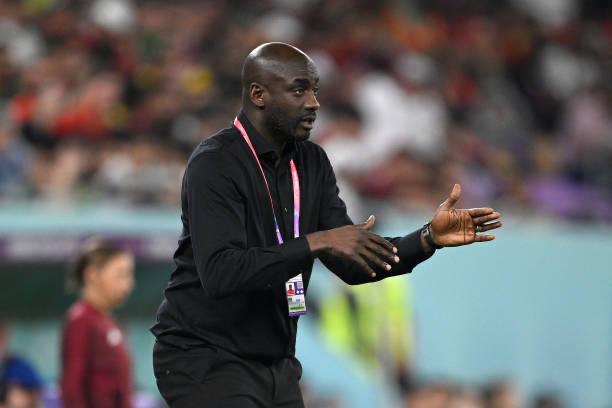 Not too sure if Kurt Okraku's generation can be trusted to single-handedly appoint the next Black Stars coach, for they have shown their lack of knowledge for quality despite the astronomical support and free hand to appoint the last three coaches.
DISCLAIMER: The Views, Comments, Opinions, Contributions and Statements made by Readers and Contributors on this platform do not necessarily represent the views or policy of Multimedia Group Limited.