Naa Anyema Mckorley has won the maiden edition of Ladies Challenger series title after beating Annette Cruickshank in the final at the National Tennis Center, Accra.
The 18 year old won 6-4,5-7,7-5 in two hours and 45 minutes.
The weeklong Championship was put together by Second Serve Tennis Shop, a subsidiary of Tennis Foundation Ghana and Ghana Tennis Federation's Gender and Equity Committee with support from Beebies Event and ITAKOL.
Naa Mckorley outclassed her opponent in the opening set, but Cruicshank powered back into the match to force a decider.
The players traded breaks in the third set, but Naa Mckorley broke Annette in the 11th game of the final set to make it 6-5. Annette tried coming back to level things up but Naa Mckorley held her serve strongly and won her set 7-5.
Speaking to ghanatennis.org Naa Mckorley said, "I played a really good match. I was really aggressive."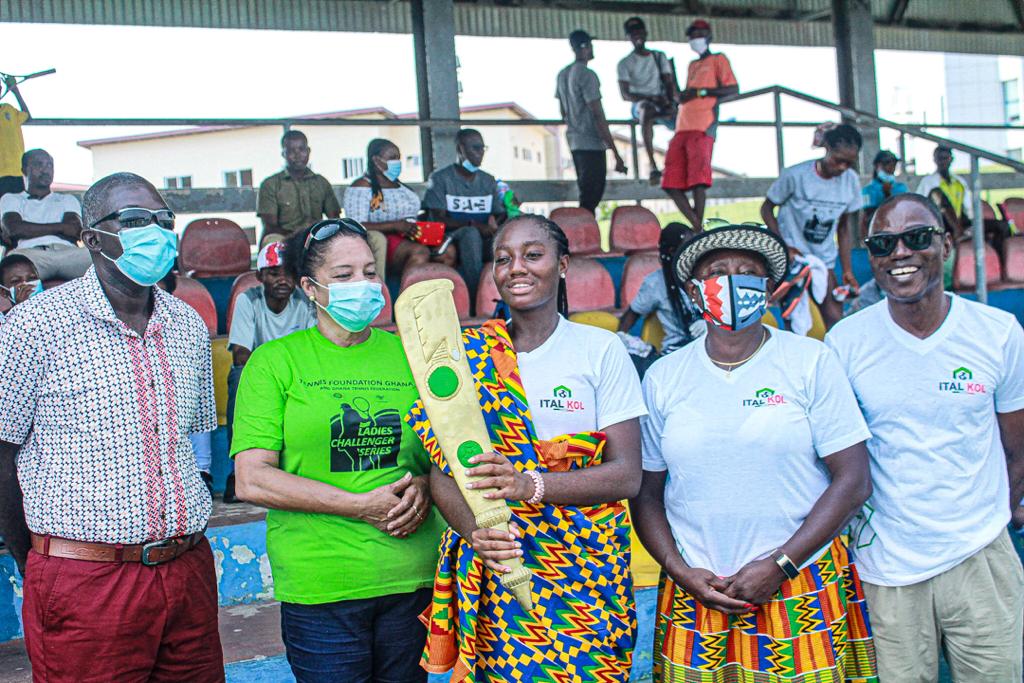 She added that "I am going to train and prepare for the next edition. I know it's not going to be easy but let's see what happens".
General Manager for Second Serve Tennis Shop Michael Asianowah Sekyere said, 'I'm happy with the level exhibited. We had 27 women for the edition. We hope the number increases in the next edition'.