Board Chairman of the National Sports Authority, Seth Panwum, has described the National Fitness Day as the genesis to a more united and healthy nation.
"Events like this bring many people from different walks of life together not just to exercise, but to bond and make new friends," Panwun told Joy Sports after the exercise at the Accra sports stadium.
"Who knows, as you exercise to keep fit to improve a healthy lifestyle, it could also be the platform for networking and creating business opportunities," he noted.
Mr Panwum joined the vice president, Dr Mahamudu Bawumia, and thousands of others including Youth and Sports Minister, Mustapha Ussif, for the maiden edition of the event at the Accra stadium on Saturday.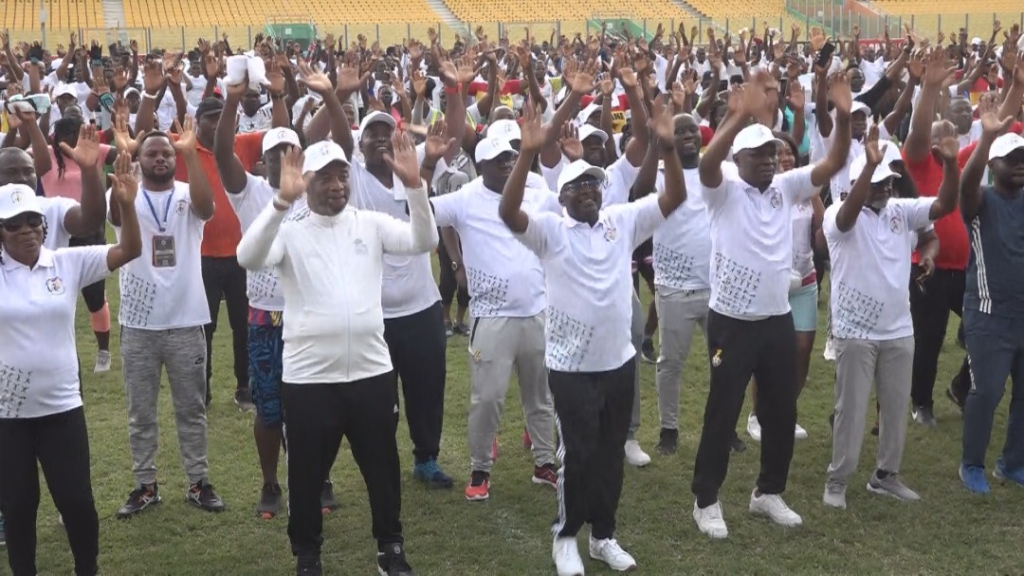 "I think it was a very successful event. This is the first edition after we launched it about three weeks ago, and to have these numbers turn up for it is incredible.
"You know when His Excellency the Vice President [Dr Mahamudu Bawumia] muted this idea about a year ago, many actually thought it was not feasible but we the implementing authority had to see to its fruition and you could see the enthusiasm today among the youth and the aged in their desire to keep fit," he added.
The National Fitness Day is expected to be held on the second week of every month across the country. Panwum says it has no political colours and has encouraged Ghanaians to patronise the event to keep their bodies healthy.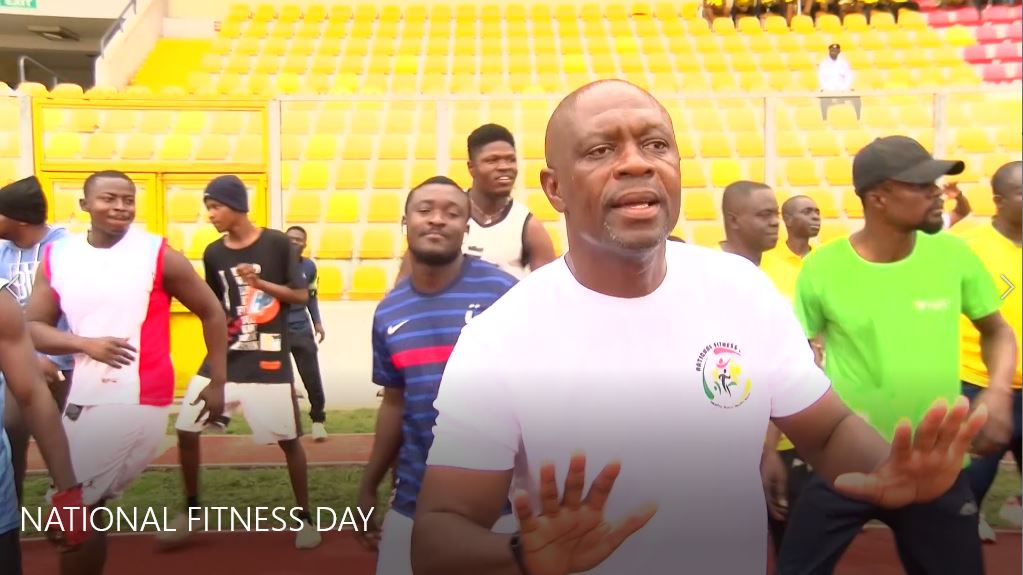 "This is a national event which covers the whole country. The people in the Ashanti region also organised one which I am told the numbers, too, are great. His Excellency the Vice President who is the arrow head of this programme wants to ensure that Ghanaians develop the habit of keeping fit.
"If you cannot do it every day, you can set aside one day of the month to burn some fats and put the mind in a healthy body for mother Ghana, I think it is a welcome idea.
"We will move around the regions to drum home the message of fitness in every household," he said.
Seth Panwum and Dr Mahamudu Bawumia were engaged in a table tennis contest after the aerobics session. He said it was meant to show that you can engage in your favourite sport to keep your system active.