Women in Need (WIN), an NGO operating in the Central Region has held a training workshop for women in 10 communities in the Gomoa West and Ajumako/Enyan/Essiam District to build their capacity for business development and growth.
The project, essentially, is to economically empower the women and girls in financial Literacy and management skills in two districts of the Central Region under its livelihood and entrepreneurial skills development activities.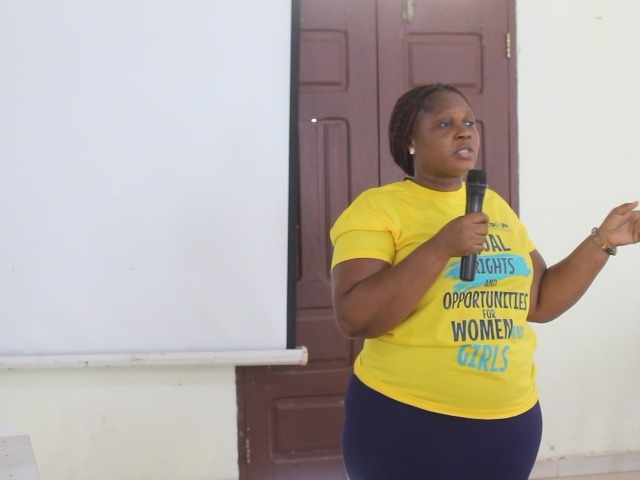 Programs Director of the NGO, Abigail Addo-Quaye, says they hope to contribute to an improved environment for women and girl's participation in decision making in the various communities.
More importantly, the project is geared towards ensuring that women were equipped with the requisite knowledge to better manage their finances to become financially independent and self-reliant.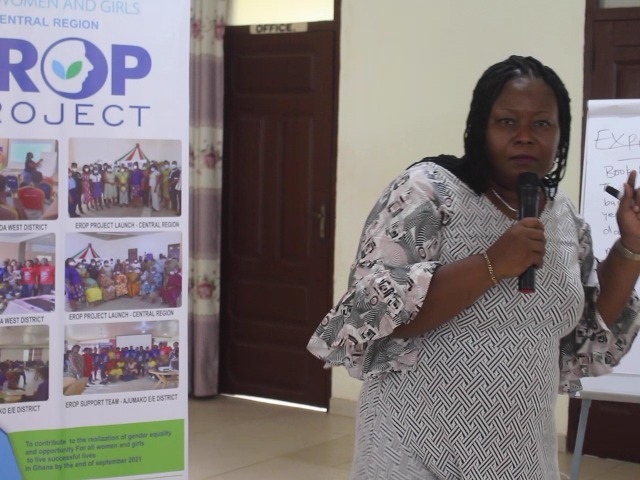 Abigail Addo-Quaye explains, the organization was linking the women with financial schemes to assist them access soft loans to enable them start and expand their businesses.
"Most of the women are engaged in businesses but you realize that they just do buying and selling and so we are taking them though training so they would maximize gains in what they do," she stated.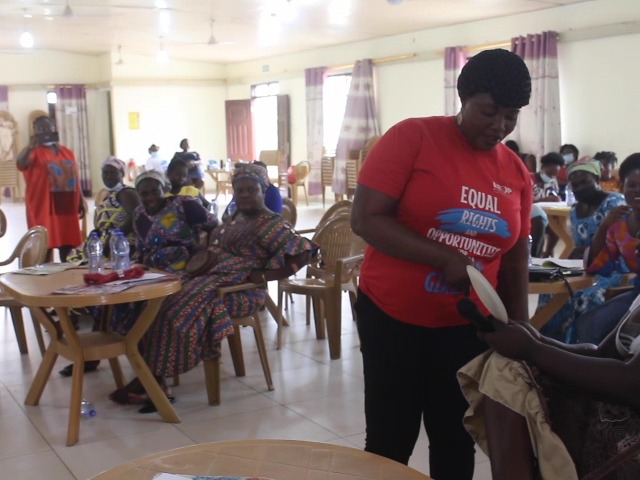 The Project coordinator indicated even though the project was ending in September, they expect that the communities would take the projects as theirs and own it so it would be sustained.
She appealed to the chiefs to also support them more by helping enact bye-laws when it comes to Sexual & ¹Gender-based violence, she explains that it has been a growing phenomenon and requires the concerted effort of the traditional authorities and the assembly to root them out.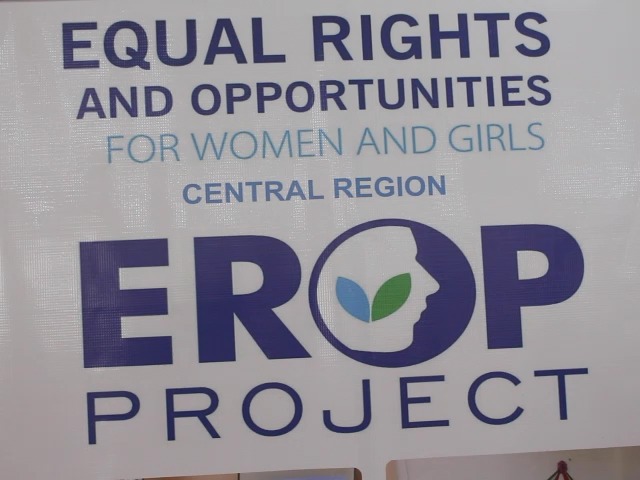 Women In Need (WIN) is currently implementing the project called the Equal Rights and Opportunities for Women and Girls Project (EROP) in partnership with GH-Alliance and Africa Centre for Human Rights and Sustainable Development- AfCHuRSD. "We are fully convinced that this training would help the 25 women to manage their businesses well."
District Chief Executive for Ajumako Enyan Essiam, Ransford Kwesi Nyarko, who was a guest at the training, commended the NGO for the support they have been giving to women and girls in the area.
He assured them of the support of the assembly in protecting the rights of women and girls.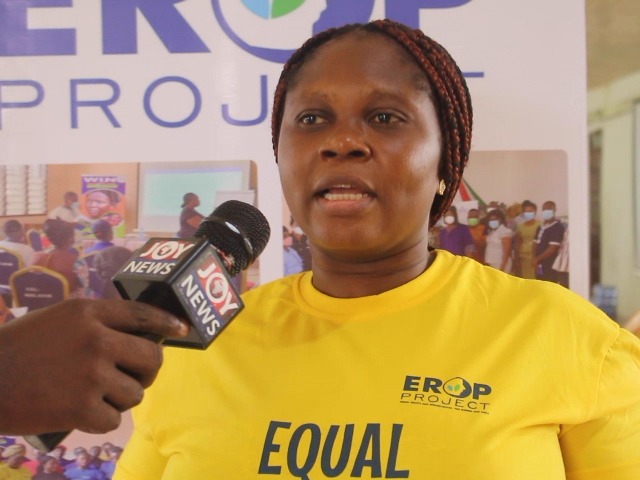 Mr. Kwesi Nyarko also tasked the trainees to make what they have learnt beneficial to others upon their return to their communities. "I charge you to go forth and train others as you have been trained," He added.
He indicated one of the things they have set out to do, as an assembly, is to equip persons with disabilities.
According to him, the assembly was pursuing programs and policies to discourage them from begging along the roadside but would support them with skills.
Human Resource Specialist, Isabella Esantsi, who facilitated the training, took participants through savings, budgeting, loans, book-keeping, banking and utilized role plays to educate them on best practices of customer/client relations, packaging and grooming.
She stressed, "women need to be equipped and groomed with such knowledge and skills to become successful leaders in business."