Supporters of the New Patriotic Party (NPP) in the Walewale constituency, in the Northern Region, have said the government has fulfilled its 2016 manifesto promises to the constituency.
The group is therefore calling on other party supporters to retain Akufo-Addo by voting massively for him in the upcoming polls.
According to them, during its first term, the NPP has created jobs, established factories and offer free senior high school education.
"We could point fingers at a lot of development project, they are countless not only in the Northern Region but the whole country in less than four years," a resident told Joy News.
Others observed that the NPP treats everyone with fairness when it comes to job opportunities.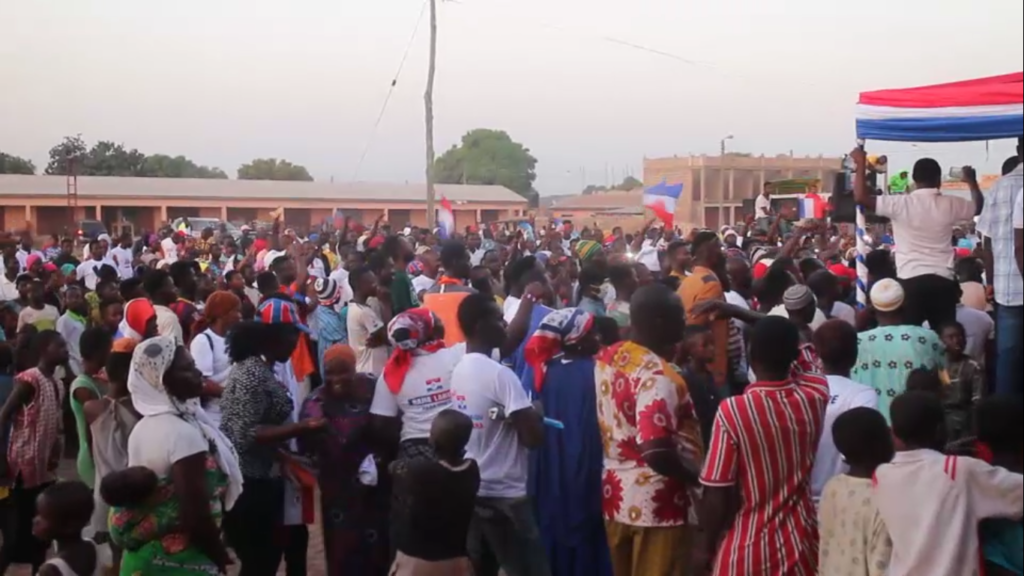 "When I came here (Walewale) I saw that there is a lot of work here, I am a Ref engine with Zipline, I repair and install air-conditions. I've got a job here to do, unlike the NDC administration, I have to run back to Tema because there was no job here," another said.
"Everybody, I mean everybody in NPP should come out in their numbers and vote again because NPP is doing marvellously for us, we are enjoying the jobs and everything we are getting so come out and vote for Nana," another supporter added.
Speaking on the sidelines of a health walk organised by the Bawumia Youth Center in Walewale, the supporters said they would show their appreciation by voting massively to retain the party in the December polls.