Olam Ghana Cashew in collaboration with the Competitive Cashew initiative (GIZ/ComCashew), Women in Agricultural Development (WIAD) of the Ministry of Food and Agriculture (MoFA) and the Swiss State Secretariat for Economic Affairs (SECO) has organised an upskilling training programme on cashew apple-based products for 30 women in Agriculture in the Techiman District.
The training, which was run in three blocks and held at the Techiman Business Advisory Center was aimed at enhancing women's knowledge on cashew apple-based products which includes various recipes (juice, kebabs, cashew apple burger, Moqueca – A Brazilian dish, marmalade etc.) of cashew apples.
The training was also aimed at presenting an opportunity for the maximization of the use of cashew apple in their communities which would in turn provide opportunities for additional income for these women.
The cashew apples are currently underutilized in Ghana, often going to waste in the fields. They are an excellent source of vitamin C and high in antioxidants and minerals such as iron, calcium, mineral salts and also a good source of vitamin A and B.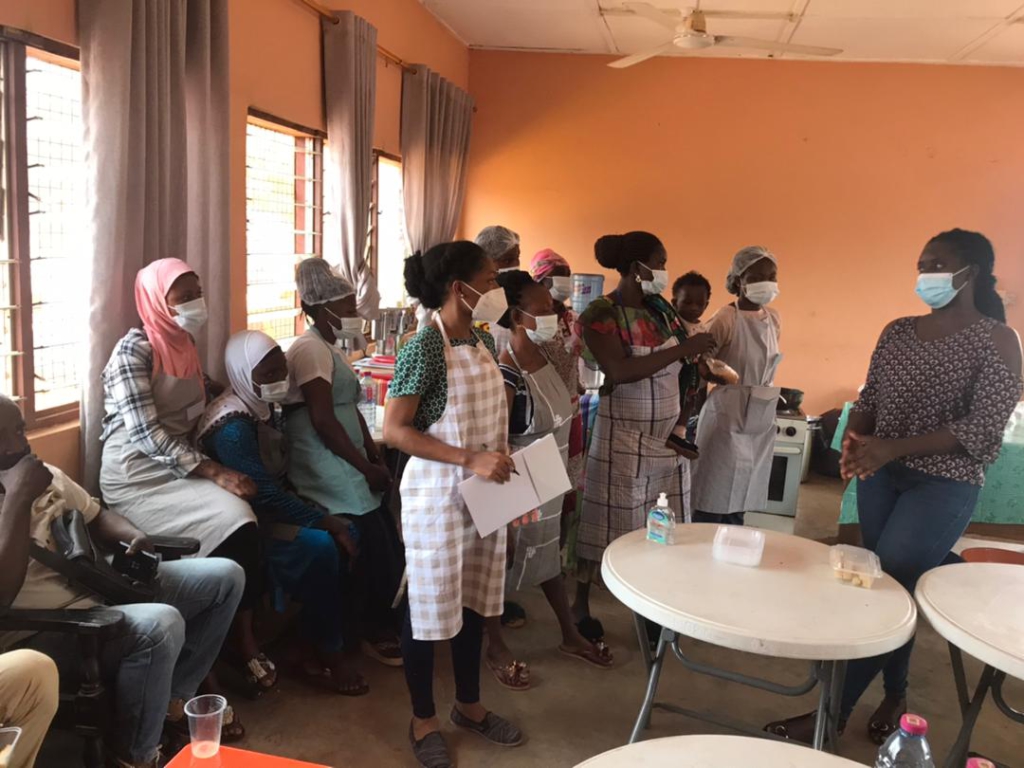 Speaking at the opening ceremony, the Branch Manager of Olam Ghana Edible Nuts, Mr. Yussif Amankwa in his address said "We are therefore constantly looking out for ways to improve the lives of the farmers we work with and that of their communities.
In line with this, we have rolled out several projects and initiatives that have yielded and continue to yield very positive impact to the communities we work in."
As part of the activities, a tasting session took place with invited guests present to try out some cashew apple-based products prepared by the women, with the guidance of the trainer, Leila Borges Spitzbart.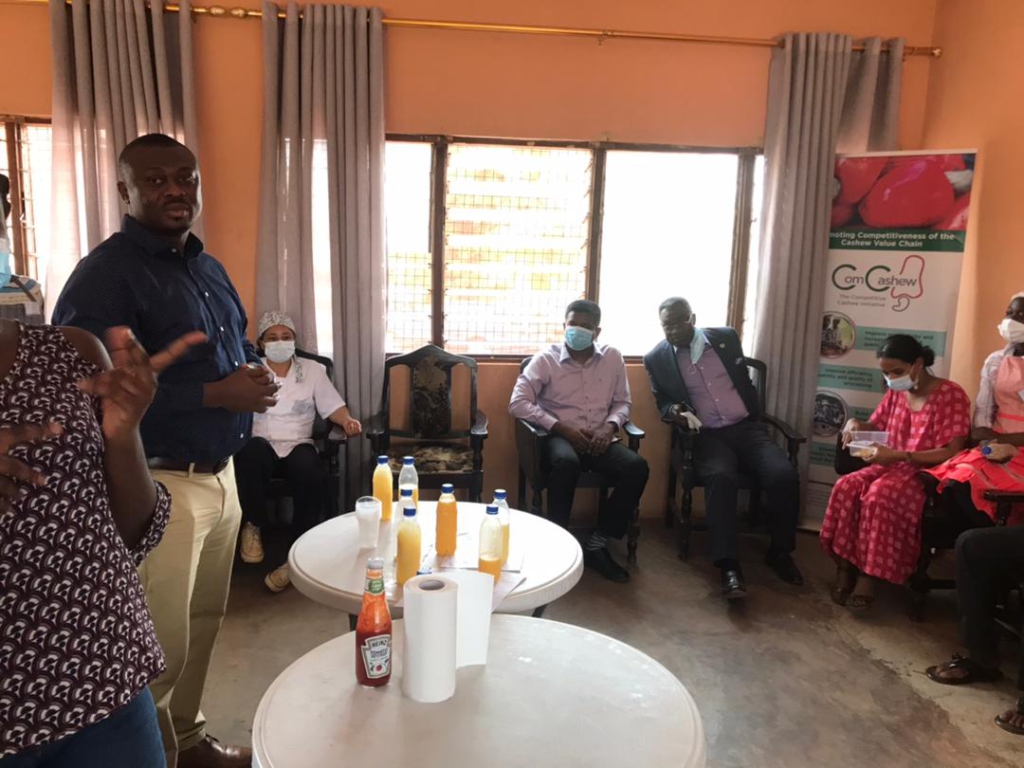 Some of these specially invited guests included, the Chief Executive Officer of the Tree Crop Development Authority, Mr. William Quaitoo, the Business Head of Olam Ghana Edible Nut, Mr. Santhosh Nair, a former two-time best national cashew farmer in Ghana and the president of Ghana Corporative of Cashew Farmers and Marketing Association, Nana Adu Boamponsem, among others.
CEO of the Tree Crop Development Authority Mr. William Agyapong Quaittoo re-echoed government's commitment to developing the cashew sector.
"I am very pleased with what I have seen and tasted today. I knew of other by-products like the drinks but not the sauce and burger. As the CEO of the TCDA, we are mandated to regulate and develop the value chains of six (6) crops, with cashew being the number one crop…We will do all we can to ensure that cashew farmers reap the benefits of their produce… As long as Olam and ComCashew are partners, the authority will also support any project they embark on."
Madam Rebecca Asantewaa, representing the Women in Agriculture Development (WIAD), also added, "This training is very important to us because it saddens our hearts to see cashew apples being wasted at the farms… we are not only training these women and sitting back but we will follow up to see the success stories from this training."