Today the 13th of October marks annual the UN International Day in respect of Disaster Risk Reduction around the globe. According to the United Nations Office for Disaster Risk Reduction (UNDRR), events classified as disasters characterize a serious disruption of the functioning of a community or society, involving human, material, economic or environmental losses and impacts, and exceeds the ability of those affected to cope using their own resources.
Cognizant of the important fact that coping with a disaster goes beyond the ability of the affected, the United Nations in 2005 adopted the Hyogo Framework for Action (2005-2015) and went on to adopt the Sendai Framework for Disaster Risk Reduction 2015-2030 at its 3rd UN World Conference on Disaster Risk Reduction in Sendai City Japan. These resolutions sought to mobilize member states to respond, manage and prevent disasters and its impact going forward. Believing firmly in the ability of a united action plan to significantly reduce the risks associated with disasters, countries in all continents have tasked themselves to increase efforts towards the strengthening of disaster risk reduction, subsequently reducing loss of lives and assets caused by disasters worldwide.
It is through such global calls which indeed manifest locally that Ghana has seen in the past three decades, the establishment of the National Disaster Management Organisation by Act (517) in 1996, which was later renewed in 2017 as the NADMO Act (927), to accommodate the expanding functions of the organization. Subsequently, the new law in Ghana catered for the National Disaster Management Fund which is a key element of risk reduction especially during a disaster.
Along the lines of partnership with the community of stakeholders, the United Nations Office for Disaster Risk Reduction in 2018 engaged CIMA Research Foundation to generate risk profiles on flood and drought in 16 countries in Sub-Saharan Africa including Angola, Equatorial Guinea, Rwanda, Ivory Coast, Botswana, Zambia, Namibia, Cameroon, Ghana, and Kenya. The areas in the sub region that are prone to flood and drought.
It is discouraging to mention that only three days ago on the 10th of October, areas in the capital were once again affected by flash floods, with some major roads completely submerged and considered unusable. This is however aside the situation in other parts of the country. Just last month a report by NADMO indicated at least 5 fatalities were recoded 5 in the Upper East Region. Also, about 7,561 people were affected and 1,596 homes were damaged as a result. A further 156 homes were completely destroyed along with wide areas of crops and farm lands.
The crux of the matter is that effective planning is at the root of solving disaster related issues which typically employ solutions that span a long duration with careful implementation of recommendations from thorough studies.
The African Union (AU) designed and adopted a Programme of Action (PoA) in response to the Sendai Framework to first and foremost obtain a baseline in data for disasters, and developed indices to help measure progress in achieving targets of the Sendai framework. Though many of the objectives are hands-on action points, it is rather clear that good governance in terms of adopting strict policies relating to settlement and city planning will be the most impactful measures in reducing the risks associated with disasters.
It again dawns on leadership to engage experts and consultants in city planning to introduce information based policies and also enforcing the existing regulations that control disruptive practices of the people, and working together with the citizenry in a cooperative environment to increase knowledge of disaster risk reduction.
The African Union can however shift more focus on the management of disasters through the mobilization of resources beforehand, while their efforts are being supported with effective planning and prevention measures sought for by the United Nations engagements. This also prevents the occasional parallel activity of international organizations of this nature so that specific roles are being executed by respective organizations.
On this day, we are reminded of the need to refocus efforts and commitment to disaster risk reduction by supporting the institutions in our local space and advancing knowledge of all persons to enable us contribute to disaster risk reduction.
Thank you.
****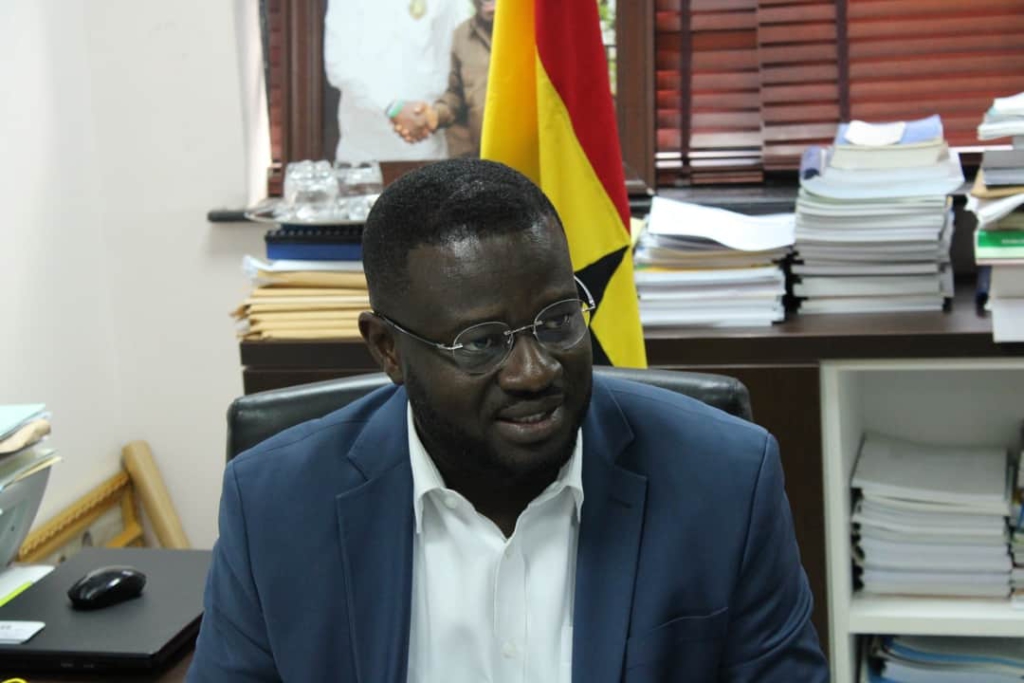 The writer is the MP for Nsawan Adoagri and Chairman of Parliament's Foreign Affairs Committee