Parliament Foreign Affairs Committee has condemned the unlawful demolishing of a block of uncompleted apartments owned by the Nigeria High Commission.
The Committee's Chairperson, Frank Annoh-Dompreh in a statement on Wednesday sincerely apologised to the mission.
He acknowledged that the act could affect the relationship between the two countries have built over the years but called for cool heads.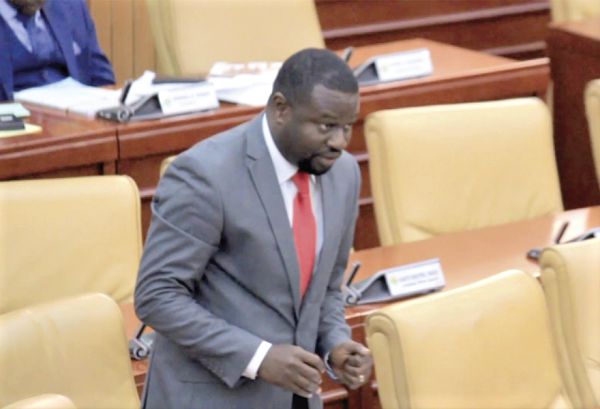 Mr Annoh-Dompreh further noted that government under the auspices of the Foreign Affairs Ministry and Ghana Police Service will diplomatically handle the situation and find the perpetrators behind the illicit act.
"Careful checks by the majority inform us that, the Ghana Police is thoroughly investigating the matter and have confirmed the arrest of some persons in relation to this crime.
"We, therefore, call on the Inspector General of Police to speed up activity in this regard to demonstrate our commitment in settling the issue, with those culprits facing the full extent of the law under justice."
During the late hours of Friday, June 19, armed men stormed the Nigerian High Commissioner's residence with bulldozers demolishing a block of uncompleted apartments on the property.
The act has resulted in many increasing tensions as the Nigerian community heavily criticised Ghana for the act which some say has the tendency of sparking a bitter diplomatic row.
President Akufo-Addo subsequently apologised to his counterpart in Nigeria, Muhammadu Buhari over the demolition of the building.
Earlier Wednesday, the Criminal Investigation Department (CID) of the Ghana Police Service revealed it has arrested two persons in connection with the demolition exercise.
The CID says the two "have been charged with the offence of conspiracy to commit crime to wit, unlawful entry and causing unlawful damage contrary to sections 23(1), 152 and 172(1b) respectively of the criminal and Other Offences act (1960) and will be arraigned before the court."