The Peasant Farmers Association of Ghana is calling for government and public support for farmers in Dormaa in the Brong Region.
The farmers say they are struggling to sell their eggs and other poultry products as schools which were their main consumers hesitate to buy from them.
According to the farmers, this is their worst year in more than a decade.
One farmer who works with GI Farms said that they produce about 3,500 crates of egg daily. However, they currently have about 10,000 crates of eggs in store following the drastic fall in sales.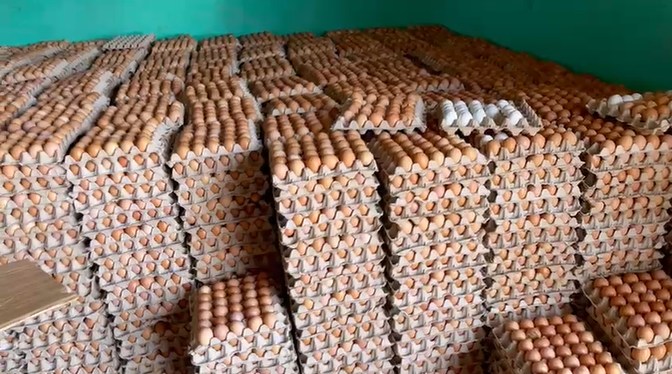 He stated that they have reduced the prices of the eggs from ¢21 to ¢13, ¢15 and ¢18 and yet they have not been able to sell as much as they used to.
He added that with an increase in interest on loans they are also struggling to pay back the money loaned them by the bank. To cut cost, he stated that they have laid off workers in the past.
The Head of Programs at the Peasant Farmers Association, Dr. Charles Nyaaba said that many of the farmers affected are looking to the Ivorians to buy the excess eggs they have.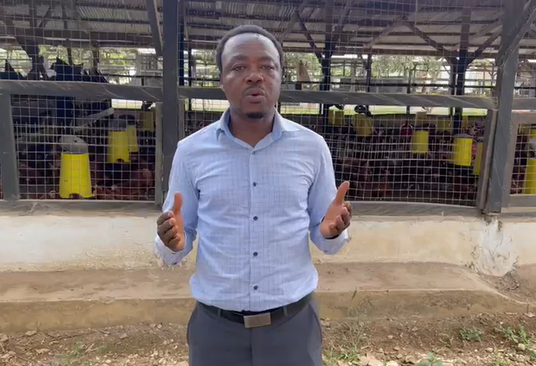 "This is the worst year according to them that they have ever experienced. They produce the eggs and no one is buying."
The administrator of GI Farms, Matthew Frimpong urged the government to create avenues to help them sell their eggs.
"When you go to the eggs room today you find more than 15,000 eggs there and no one is buying. Previously we learned that when they introduced the school feeding program, the school children were eating the eggs. But I'm told that they are no longer eating, so, right now nobody is coming to buy."
The workers at GI Farms said that they have been working there for years but are struggling to make ends meet after the fall in sales.
They called on government to intervene so they could increase sales.
DISCLAIMER: The Views, Comments, Opinions, Contributions and Statements made by Readers and Contributors on this platform do not necessarily represent the views or policy of Multimedia Group Limited.