Police in Ashanti Region have arrested two ex-convicts believed to have robbed and killed two people in separate robbery incidents in Kumasi and Onwe close to Ejisu in the Ashanti region.
Suspect, Kwame Precious popularly known as Soso, confessed to robbing and gunning down Mark Mintah, the caretaker of the Bantama SDA Church who was returning from the bank with church funds.
Another ex-convict, Martin Agyei, 40, also confessed to killing mobile money vendor, Sampson Owusu Agyei last week at Onwe near Ejisu in the Ashanti region.
According to police, the suspect in the murder of the Bantama SDA caretaker is said to have given names of his accomplices who committed the act on two motorbikes.
Police Commander, COP Kwasi Mensah Duku explains efforts have been doubled to bring all found culpable to book.
"The suspects after perpetrating the heinous crime went into hiding, up until Kwame Precious was arrested on 8th August, 2020 upon intelligence.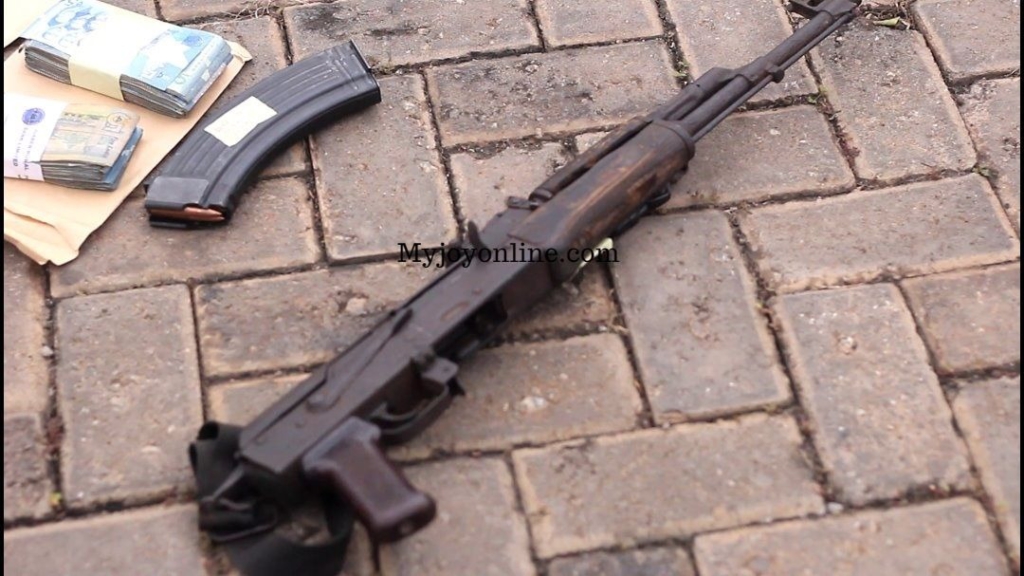 He is currently in custody assisting Police with investigation, while effort is underway to get his accomplices apprehended", he assured.
In a related development, a 40-year-old suspect, Martin Agyei, arrested in connection with the robbery and murder of the mobile money vendor at Onwe, was found in possession of an AK 47 riffle and other locally made firearms.
"A search on the car revealed one AK47 rifle, two magazines containing 26 rounds of AK47 rifle ammunition concealed in the front passenger's seat card, a brown bag containing one locally manufactured pistol, a butcher's knife, three mobile phones, a cash amount of GH₵1,050.00 and other items were found in the car boot", COP Duku said.
"In his caution statement, he admitted the offence with his two other accomplices. He has since been placed in custody. Effort is also underway to arrest his accomplices who are currently on the run", he added.
Meanwhile, nine taxi cabs have been retrieved from a suspected member of a car-stealing syndicate.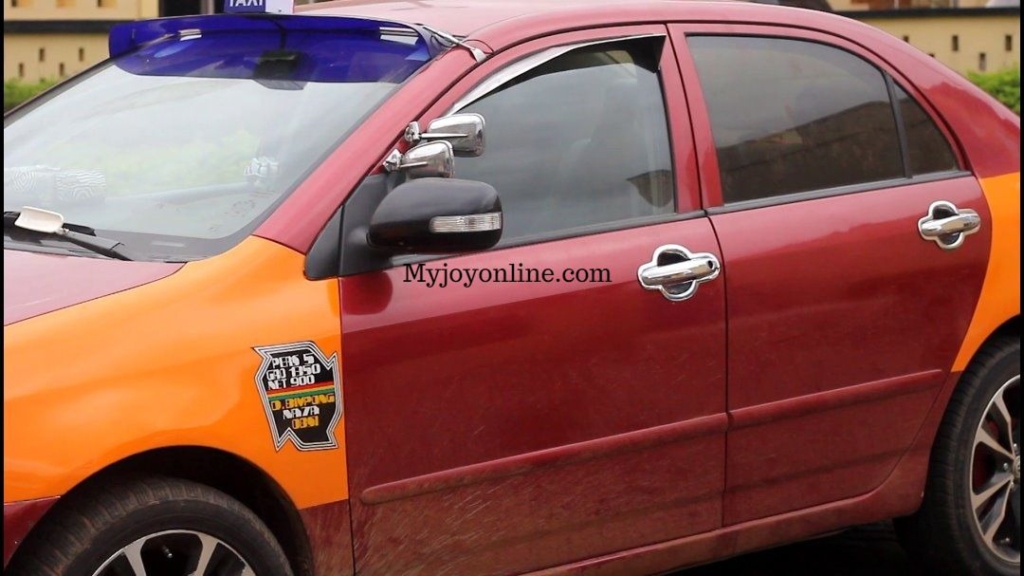 37-year-old, Alex Owusu, is reported to have lured his victims to the outskirts of Kumasi and bolted with their vehicles.
COP Duku explains the mode of operations, "the suspect on arrival in Kumasi will convince the taxi driver to have the cab washed the washing bay and then persuade them to leave the car with the bay attendant. He then asks the driver to accompany him to Suame magazine to buy the supposed excavator parts."
"The suspect later takes leave of the victim with the excuse that he is going to withdraw money from the bank, only for him to return to the washing bay and take the ignition key from the attendants and drive the car away."
Police also announced the arrest of two people, Marcus Agyei and Akwasi Gyamfi, believed to have robbed a taxi driver of his Toyota Corolla taxi cab at Obuasi.
They were both arrested a few hours after the incident at police checkpoint.