Chelsea made a statement of intent after verbally agreeing a deal with German forward Timo Werner.
Liverpool were frontrunners in the deal but decided that they would not commit to a huge amount of money during this coronavirus crisis.
With the Blues expected to pay the 24-year-old's €55m release clause before June 15, the Joy Sports' team created a poll asking Chelsea fans whether the Leipzig striker will be a big hit or miss in the English Premier League.
The poll, which had 1,147 votes saw an overwhelming percentage in favour of Werner's move being a big HIT.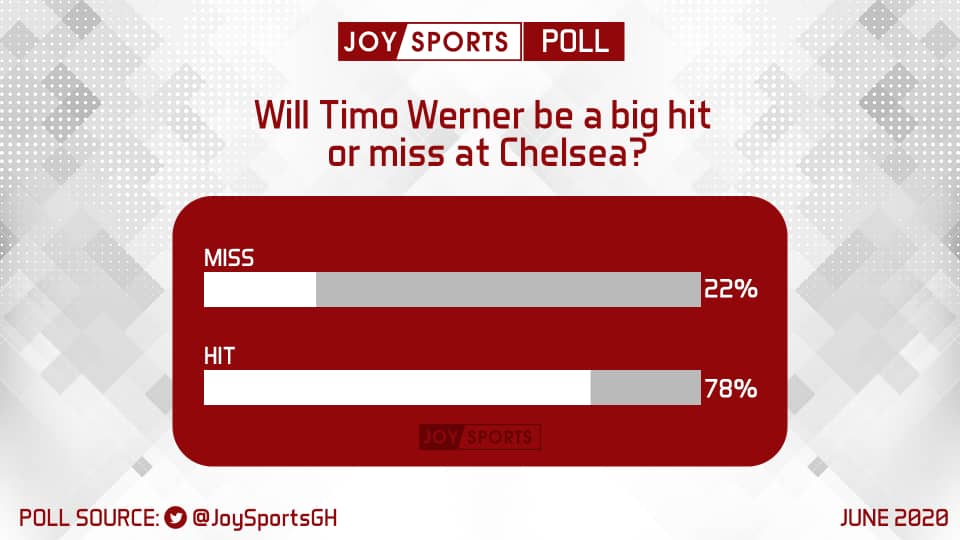 However, the question remains as to what the move would mean for Tammy Abraham's future at the club.
---
You can follow Joy Sports on: Twitter – bit.ly/JoySportsTwitter, Instagram – bit.ly/JoySportsIG