More than 30 young entrepreneurs in the Ashanti region have undergone business development and ideation training organised by Recycle Up! Ghana.
The 2-day event saw the budding entrepreneurs develop and pitch business ideas aimed at providing sustainable solutions to societal problems.
The business development and ideation hackathon is aimed at bringing together young Ghanaian entrepreneurs to develop eco-friendly solutions to societal challenges.
The event brought together small teams of young entrepreneurs including students from different parts of Ghana to undergo the training.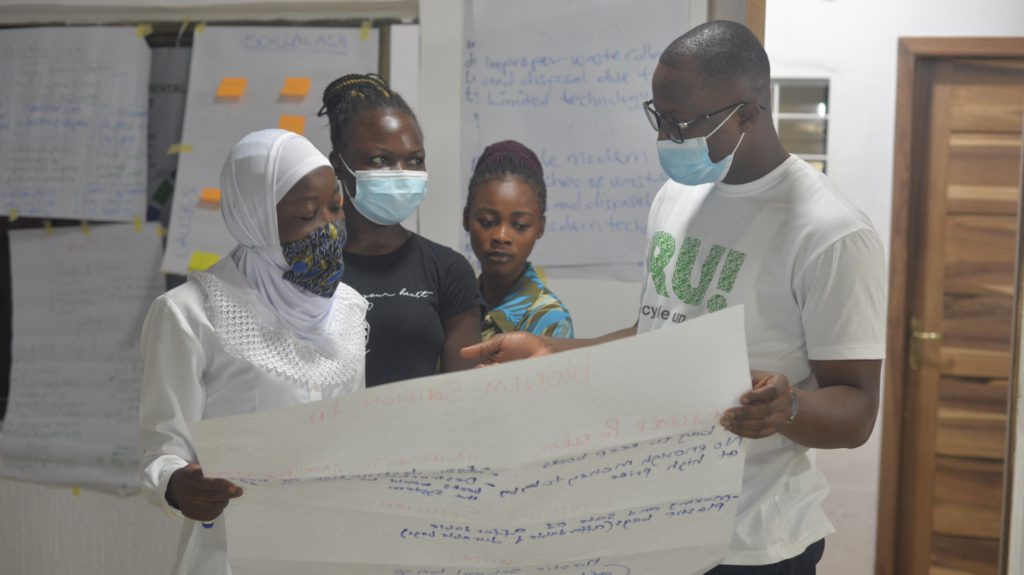 Executive Director at Recycle Up! Ghana, Abdulrahim Shaibu-Issah, indicated the participants after undergoing the exercise are expected to develop their own sustainable business ideas to solve societal problems.
"We took them through a series of business development and ideation processes to dig deeper into the exact problems they are solving, which is essentially looking at the problems they are solving.
"They were also helped in identifying problem solution fits to develop a lean business into becoming a GrEEn business," he said.
The participants were joined by seasoned industry experts, who shared their experiences in the business sector.
They were equipped with essential business skills required to thrive in the business space.
Business Incubation Manager, Mrs. Angela Anane-Frimpong, revealed the event was organized prior to a 6-month Business Incubation programme that would provide a full-scale range of business management services.
"Recent times, there's a problem with waste management, which is why Recycle Up Ghana seeks to organize a program like this for young entrepreneurs to provide solutions to societal menace such as this.
"The program was organized prior to our business incubation programme which will last for 6 months," she said.
A participant, Washida Abubakar revealed she originally did not know how to brainstorm ideas to provide solutions to Climate change actions.
She was, however, happy to come up with a business idea after partaking in the training.
"I am passionate about the Sustainable Development Goal 13 – Climate Action. I originally had problems contributing to this goal.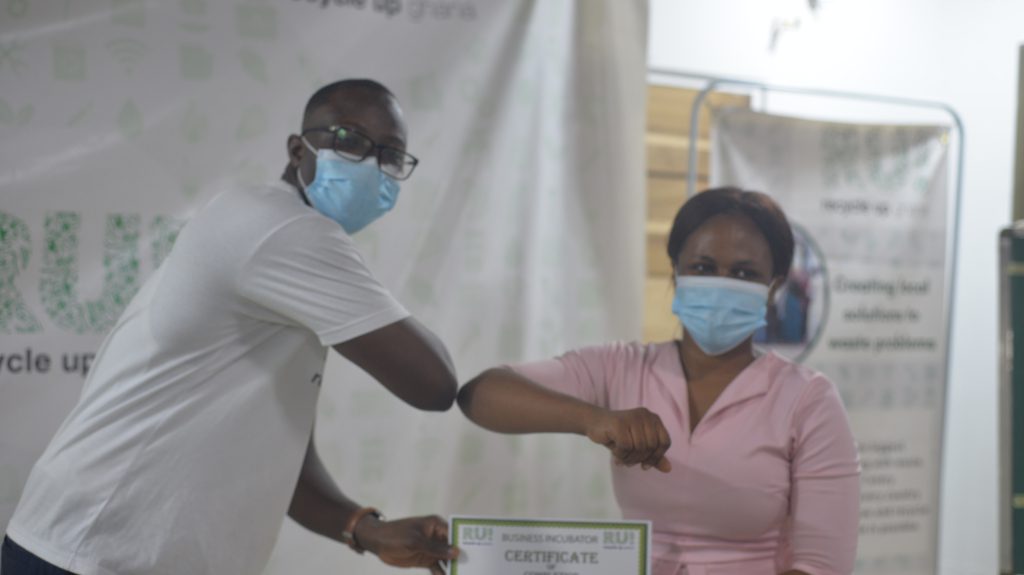 "But, I have been able to develop innovative ideas towards achieving this goal following my participation in Recycle Up's start-up weekend.
"I have been able to come up with a business idea which is aimed at harnessing plastics to design backpacks for basic school students.
"I have had the opportunity to learn so many innovative ideas from my colleagues who partook in the event," she said.
Another participant, Abu-Khair Masahudu, said the training afforded him the opportunity to properly model his business idea to attract investors.
"Initially, I felt reluctant to apply for the Startup weekend. But, I have realized I would have missed out on a lot if I hadn't applied. I have learnt how to model my business solution to effectively address a problem."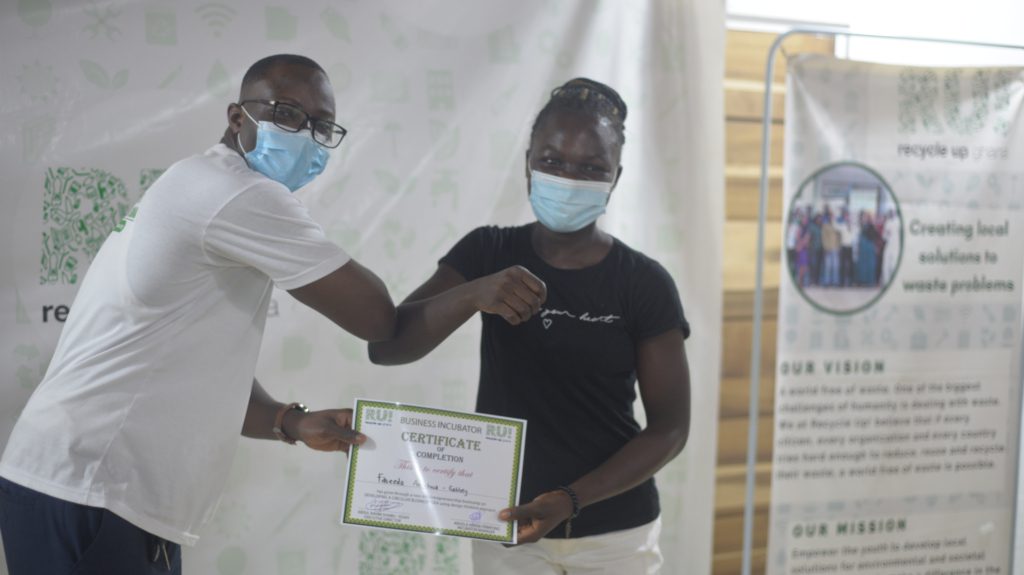 "I am currently working on a Sand-Plastic bricks project that requires less cement in building constructions.
"The project, when completed, would aid constructors to build easily," he said.
The boot camp ended with an idea pitching session, where participants presented their developed business ideas.
The winner, first, and second runner-ups of the pitching session were drafted into the 6-month Business Incubator programme to be organized by the organization.
DISCLAIMER: The Views, Comments, Opinions, Contributions and Statements made by Readers and Contributors on this platform do not necessarily represent the views or policy of Multimedia Group Limited.