Samson Deen has been nominated by the National Paralympic Committee of Ghana (NPC-Ghana) to contest for the presidency of the African Paralympic Committee (APC) during next month's General Assembly and Elective Congress.
His candidacy has been endorsed by the Ministry of Youth & Sports of Ghana and by extension, the government of Ghana.
Deen, who's the president of NPC-Ghana, recently oversaw the country's Paralympic team in the Tokyo Games.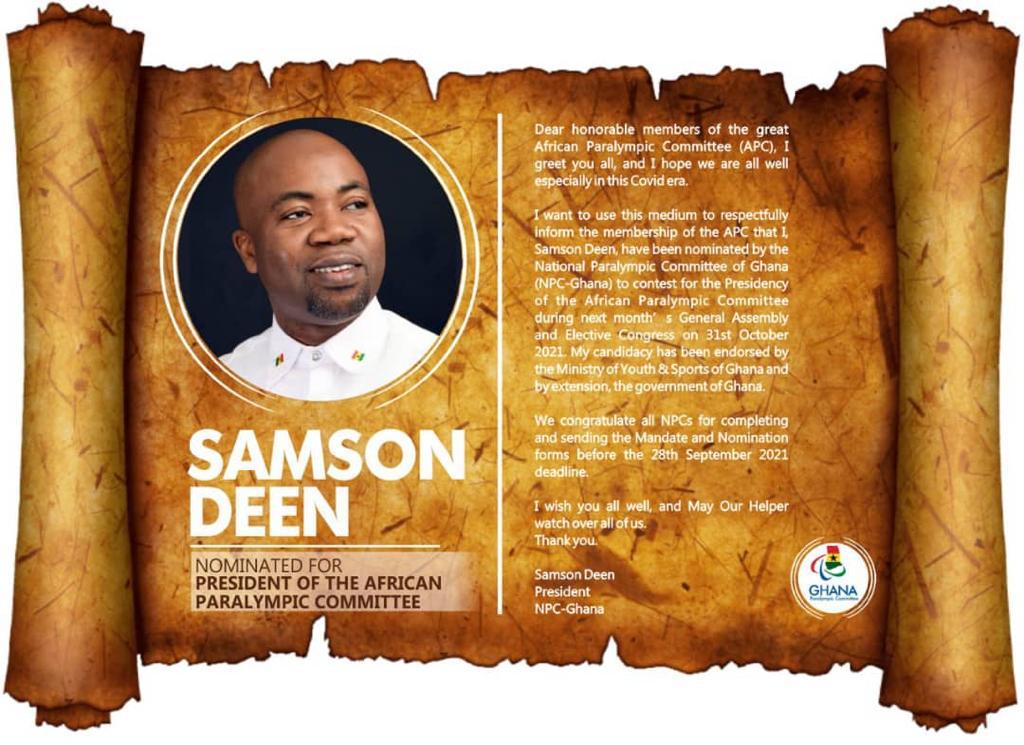 When voted as president of APC, Deen wants "a more compelling proposal in creating Youth Para Games that could be a game-changer in terms of youth development in para-sport will lend athletes the opportunity to compete for medals every two years before the Paralympic games."
The CEO of African Origin Group of Companies also shared how he can use his extensive network to develop Paralympics in Africa.
"I have a great network within the IPC and the movement and the Government of the Republic of Ghana; being part of two, I will and work with it to face the challenging circumstances that led to the cancellation of the African Games in Morocco to give Africa its first Afro Para Games."
Deen is serving on the Local Organising Committee of the 2023 African Games and will compete for the presidency of the APC on October 31.