The Ghana Meteorological Agency is predicting a significant probability of slightly longer dry spells periods in 2022 farming season.
A late to normal onset, and mostly normal cessation are also expected.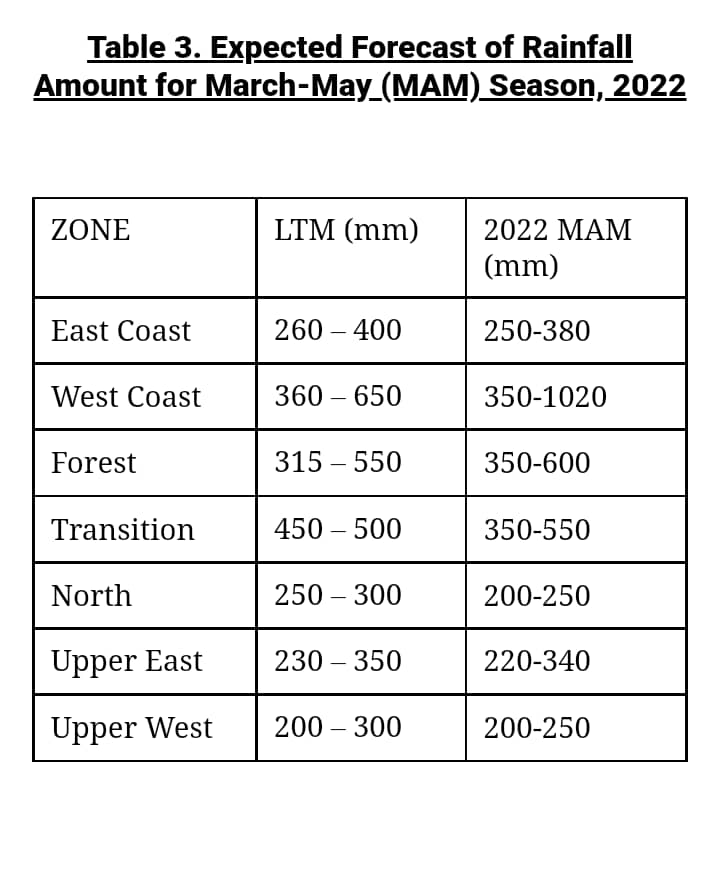 Gmet also forecasts normal rainfall for March, April and May (MAM) and April, May and June (AMJ) over most places in southern part of the country with concentration of over 8°N and below.
However, some areas in the southeastern parts of the country will experience a below to normal rainfall trend for MAM and AMJ seasons.
There is a high probability of heavy rains with strong winds and lightning that could cause localized flash floods.
Relatively long dry spells at the beginning and mostly normal dry spells towards the end of the season are anticipated and also normal or rainfall deficit for the MAM and AMJ seasons.
During a presentation of the 2022 seasonal forecast via webinar monitored by JoyNews' Mahmud Mohammed-Nurudeen, Deputy Director of Research and Applied Meteorology at Gmet, Francisca Martey urged various stakeholders to help minimize the risks and maximize the opportunities.
Madam Martey said the Northern half of the country will have a normal onset of rain while the southern half will have late onset. This means that, places like Ashanti, Cape Coast, Greater Accra, Eastern, Western and parts of Bono areas can experience late onset.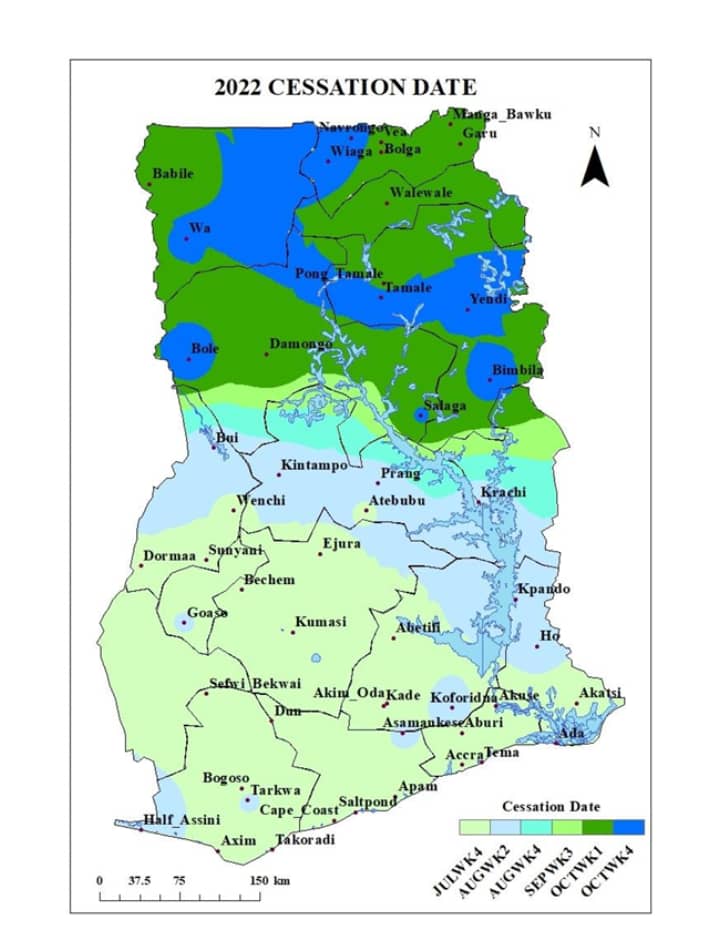 Cumulative rainfall forecast for MAM is between 200mm and 1100mm across the country. This means that the 2022 season will be substantially similar or better in terms of rainfall amount and distribution compared to the 2021 MAM/AMJ seasons.
Gmet has also predicted early and late dry spells within the season.
Early Dry Spell is the longest successive dry days during the first 50 days after the start of the season whereas Late Dry Spell is the longest successive dry days from the 51st day after the start of the season to the end of the season.
Upper West, Upper East and North east can have the highest number of Early Dry Spell of 14 days each while the west coast and forest zone may have lowest of 9 days.
11 to 14 days of dry spell, which is normal in most parts of the forest areas at the later stages of the season are expected.
"About 16 to 18 days of dry spell are expected to occur around the coastal and most places in the northern part of the country," Madam Martey indicated.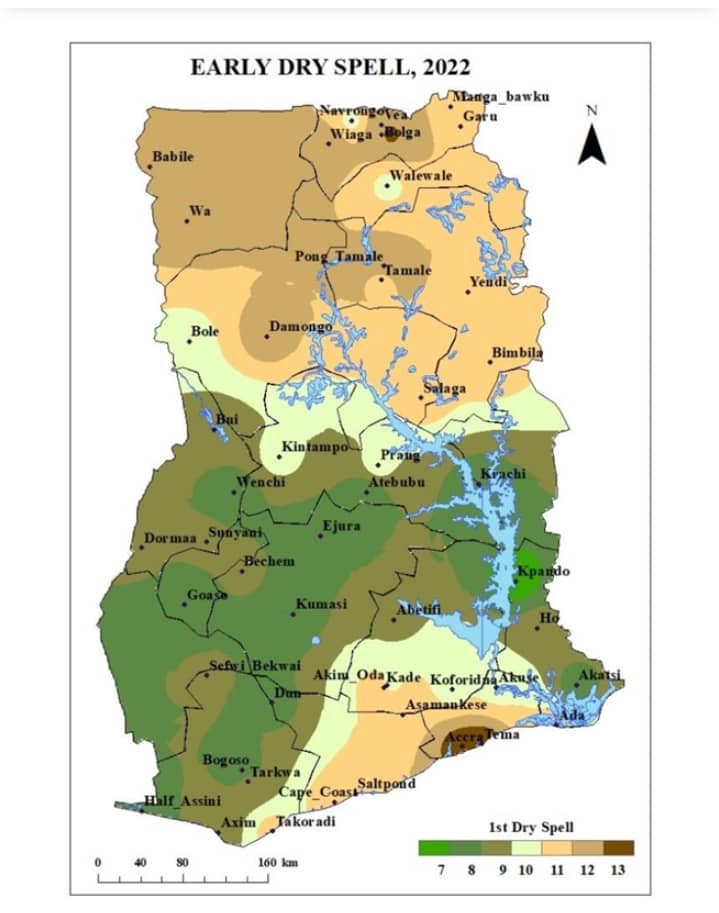 Normal to late cessation dates have also been forecasted for all the various zones of the country.
DISCLAIMER: The Views, Comments, Opinions, Contributions and Statements made by Readers and Contributors on this platform do not necessarily represent the views or policy of Multimedia Group Limited.