Soft skills are non-technical skills that relate to how one works. They include how you interact with colleagues and how you solve problems. They are skills that enable an individual to fit into his or her workplace. They include one's personality, attitude, flexibility, motivation, and manners.
Soft skills are considered to be very important that they are often the reason employers decide whether to keep or promote an employee.
It is for this reason that the Springboard, Your Virtual University, a radio programme on Joy FM, used this week's edition to look at how relevant soft skills have become in the new world of work.
Helping with the discussion was the Chief Executive Officer of Axis Human Capital, Dr Esi Ansah, and Senior Manager in Charge of Corporate Communications at MTN Ghana, Ms Georgina Asare Fiagbenu.
Dr Ansah noted that soft skills were always needed and relevant but had become even more relevant and critical in the new world of work.
She said that was due to diversity and complexity of problems in the field of work now.
"When you are working with people from diverse backgrounds and people who may not even come from the same country as you, cultural intelligence, emotional intelligence, being able to work with people and managing them are very critical.
"Also, you are working in complex situations, so not just the people, but we are in a society now that we have serious problems, so you need to learn to work with a lot of complexities, and you need to learn how to think in terms of an ecosystem and how one thing connects to another.
"You are working in a virtual space where you cannot see people but you are engaging, so creativity and critical thinking become important," she stated.
Adding value
Dr Ansah pointed out that the new world of work presented an opportunity for employees to demonstrate how they could add value to their companies.
"If you are a straightjacket, when plans and things are changing around you, that is an opportunity for you to demonstrate the value you can add to the organisation. If you are not ready to adjust to the new normal, it can cost you your job," he stated.
As employers, she said that was also the time to retool their employees and help them build new skills.
"It won't be fair to say things have changed and you don't have digital marketing skills so goodbye, but it is important to say this is where we are going and so long as you want to come on this journey, I am giving you an opportunity to now learn some new skills so you can add that value that we are looking for. If you are not interested, then we have to leave you behind and carry on," she explained.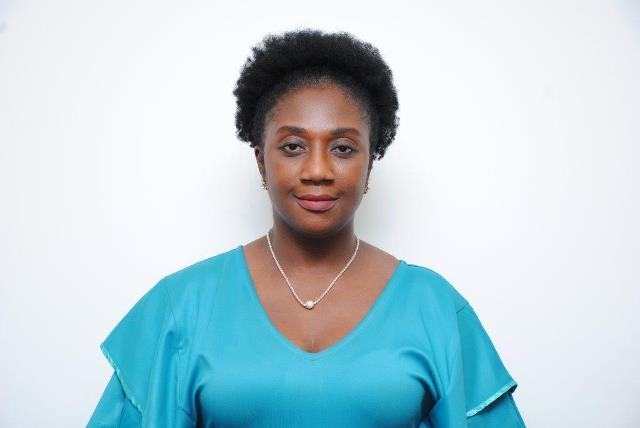 Soft skills very important
For her part, Ms Fiagbenu said soft skills had become very important in the new world of work.
"We are dealing with diverse people, some of who may be highly educated, some who may not but you need all of them to be able to buy into whatever you want to communicate or sell to them.
"One of the things that help you embrace the usage of soft skills is the constant dynamism of society. Things are changing every day and your customers keep changing, management styles are changing and we are also talking about COVID-19. So you have to adapt.
"Working from home for one full year is something that I never thought of. The dynamism of our society, the changing trends and the uncertainties of life demand that you are able to adjust, think on your feet and be agile," she said.
Display of soft skills
Ms Fiagbenu pointed out that the display of soft skills was a summary of what an organisation remembered its employees for and not the use of their certificates.
"If we all have degrees and we come together, the assumption is that we all have the same degrees so when it comes to a point of decision, what will make you choose one person over the other is how much value the person brings and how you are able to get the person to adapt to new things.
"New things come up every day and you don't want a person who is not ready to adapt. It is a blessing to have someone who is able to think on the feet and make quick decisions, determine what is urgent, what is an emergency and the issues that can wait," she stated.
Top 10 skills
The World Economic Forum has highlighted 10 soft skills which they believe everyone, regardless of his or her field of work, should acquire. They are:
Analytical thinking and innovation
Leadership and social influence
Active learning and learning strategies
Technology use, monitoring and control
Complex problem solving
Technology design and programming
Critical thinking and analysis
Resilience, stress tolerance and flexibility
Creativity, originality and initiative
Reasoning, problem solving and ideation
DISCLAIMER: The Views, Comments, Opinions, Contributions and Statements made by Readers and Contributors on this platform do not necessarily represent the views or policy of Multimedia Group Limited.