A new sports talent management firm says it is targeting young people in Tarkwa especially and the Western Region as a whole to help fulfil their dreams of joining the best sportsmen in the world.
TMM Sports Alliance which was launched at Tarkwa also outdoored its first signee, Seth Baiden, a right-footed central midfielder who has unique tactics, speed and skills.
Justice Annan, the executive director of the company says the firm has discovered a great deal of talent in Tarkwa and its environs and is seeking to reach them with top-notch training, grooming and exposure.
'There are sports talent but what is lacking is the support; genuine support and the willingness to help build a proper sports career for our young talents.
"That's the problem we identified. We found during our initial scouting that there are people engaged in sporting activities, some playing good football barefooted, on hard surface and uneven grounds," he said.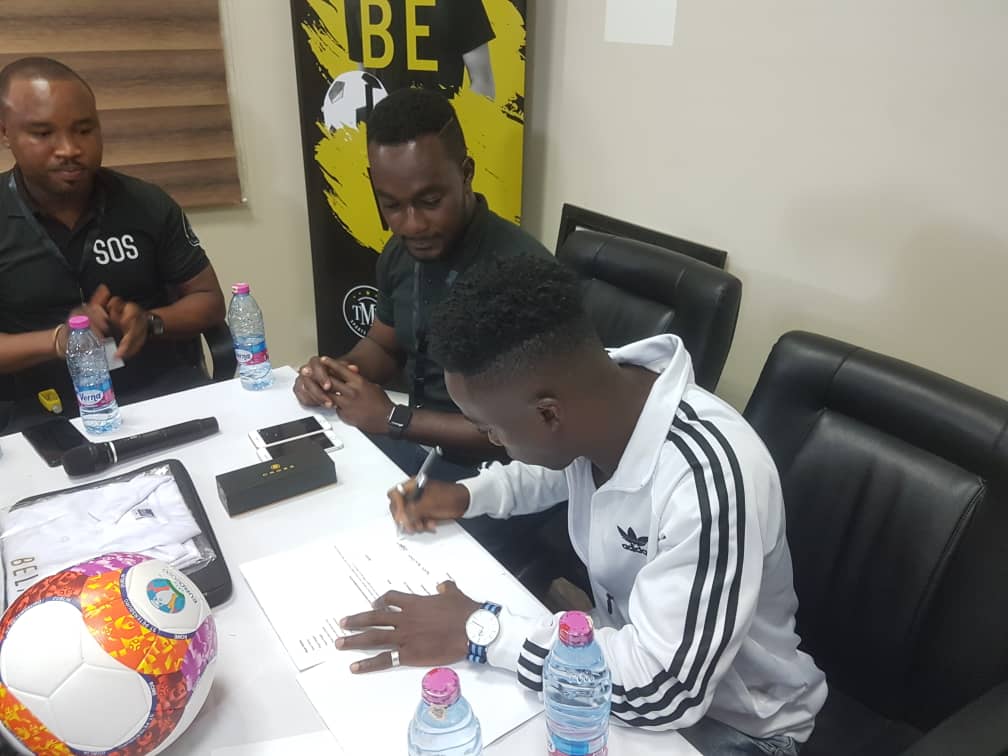 He added, "If you look at the skills being exhibited you'll be amazed. That is the problem TMM sports alliance is here to solve.
"The difference is, with us, you know you are dealing with a legally registered limited liability company. We like the challenge and we are going in for it."
At the moment, a number of individuals and groups support people with sports talents in the region but without proven corporate governance structures, leaving people with sports talents, sometimes disappointed and disillusioned.
The entrance of TMM Sports Alliance, according to its management, will be the game changer in this regard as it signed the official legal documents covering its contract with first signee, Seth Baiden at the launch of the company.
Seth Baiden one of the many football talents which could have gone to waste is looking forward to the next step which TMM says, it is already discussing; a club to offer his highly skilful services.
"I am grateful to God for this opportunity. I not just here to play, I am here to play and win," he said.
TMM's focus includes football, basketball, Tennis and Volley Ball. Sports pundits have listed a lack of proper management of talents as one of the key gaps in sports development in Ghana.
Hopefully, this is a step at bridging that gap as TMM sports Alliance looks forward to welcoming young people across the country, looking to hone their sporting talent