Raising the price of music streaming services could lead to a rise in piracy, MPs have been told.
The music industry has been keen to increase prices for some time, saying it could help artists earn more money.
But Spotify told MPs it was wary of tweaking its monthly £9.99 subscription fee, which hasn't changed in a decade.
If music becomes "unaffordable to consumers", warned chief legal officer Horacio Gutierrez, it could end up "pushing them back into online piracy".
Gutierrez was giving evidence to a digital, culture, media and sport select committee inquiry into the economics of streaming.
It was set up last year to investigate whether musicians are being paid fairly by services like Spotify, Amazon Music and Apple Music.
All three appeared before MPs on Tuesday, but much of the talk was about one of their rivals - YouTube.
'They pay less'
Apple Music's Elena Segal said it was difficult for streaming services to compete with the music available on Google's video-streaming site.
"Competing with free is very difficult," she said. "It's challenging to compete on an un-level playing field.
"They don't necessarily have licenses for all the music that they use, and they don't need to," she said, referring to the "safe harbour" laws that protect YouTube from legal claims when users upload copyrighted material.
"Even when they do have licenses, the amount they pay... is less."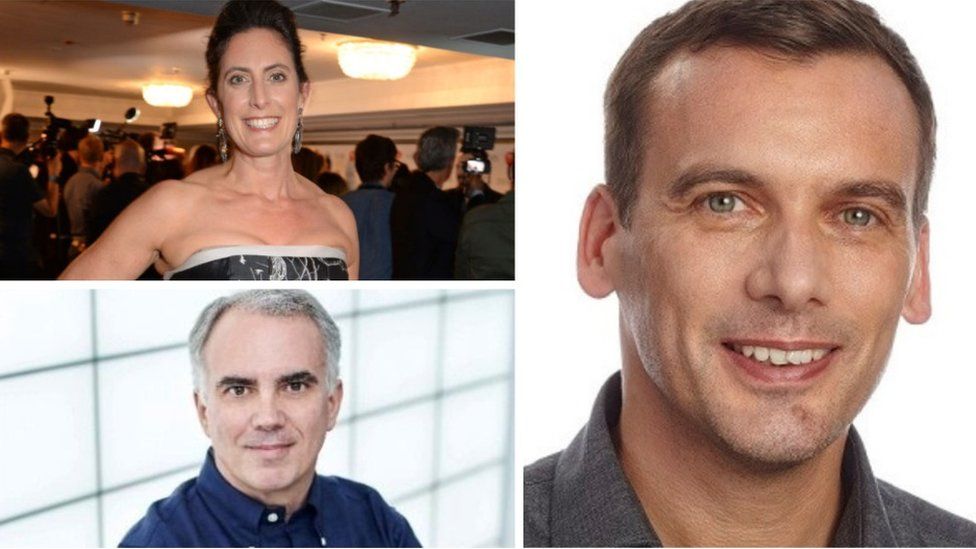 Segal added that the mere fact of YouTube's existence prevented other streaming services from raising their prices.
Another factor, she explained, was that the same songs are available on almost every music streaming service, unlike Netflix and Disney Plus, which can lure customers in with original films and TV shows.
"Those things do make it challenging to just put prices up in a vacuum... because people can just opt to go to free or to another service that will have the same music," she said.
However, both Amazon and Spotify conceded they would not end their free, ad-supported services if YouTube was to disappear.
'Threatening the future of music'
It is not the first time that the DCMS inquiry has heard accusations against YouTube.
The company was accused of "making an absolute fortune from other people's work" by committee chair Julian Knight MP, after being told that YouTube paid UK record labels £35m in 2020, about half what they earned from selling vinyl records.
By contrast, Spotify said they generated £474m for the UK music industry last year.
However, Katherine Oyama, director of government affairs and public policy at YouTube said the company's payments were "absolutely on a par" with Spotify and other streaming platforms.
Earlier this month, she told MPs YouTube had paid $3 billion (£2.1billion) to the global music industry in 2019.
Pressed on the BPI's claims, Oyama said record labels were pointing fingers at YouTube "to alleviate hard questions about their own industry". She also called for more "transparency" on how the money paid to the industry was divided up before going to artists and songwriters.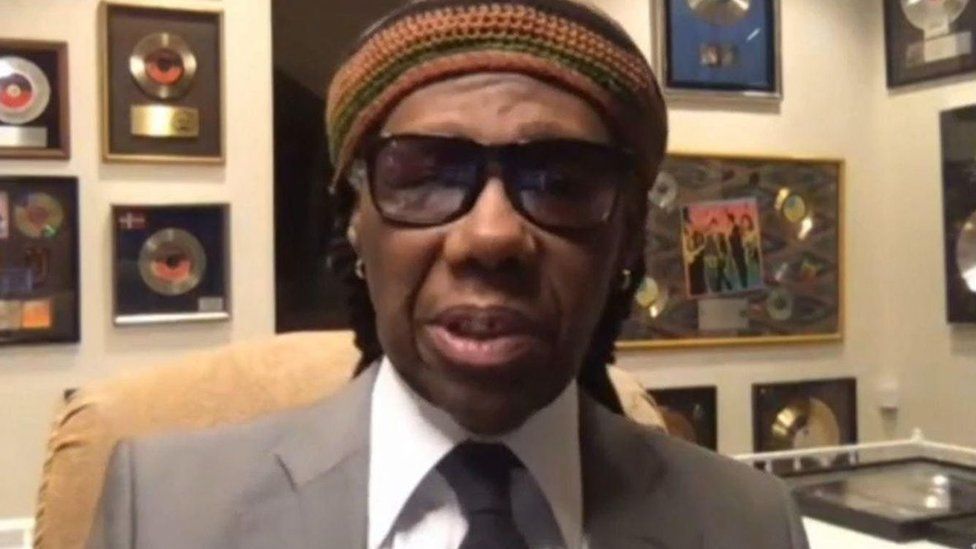 Earlier sessions of the inquiry saw testimony from Chic's Nile Rodgers and members of Radiohead and Elbow, as well as executives from all three major labels.
Elbow frontman Guy Garvey said the way artists are paid for audio streams was "threatening the future of music".
"That sounds very dramatic," he told MPs, "but if musicians can't afford to pay the rent... we haven't got tomorrow's music in place."
By contrast, Universal Music UK's chairman and chief executive, David Joseph, told the inquiry that artists were "very happy with the investment, very happy with advances" they currently received.
He was interrupted by SNP MP John Nicolson, who said: "I think you're living in cloud cuckoo land here if you really believe that."
Much of the discussion has centred around whether artists receive a fair share of the £1bn generated in the UK when their music is played online.
New models considered
At Tuesday's session, all three streaming companies said they were willing to investigate new ways of distributing money.
One such suggestion is the user-centric payment system where, if you only listen to Dua Lipa, your entire subscription fee would go directly to her.
Under the current system, all the money earned by streaming services is pooled before being distributed according to market share - so if Dua accounts for 1% of all streams on Spotify, she and her label receive 1% of the money.
"We would definitely be open to looking for alternative models and considering them," said Spotify's Horacio Gutierrez. Paul Firth of Amazon Music agreed, saying, "we should take a look at a number of these approaches" to see whether they really benefit the artist.
Segal, however, cautioned that a new approach would need to be agreed by everyone who supplies music to the streaming services before it could be implemented.
How much does streaming pay?
At present, Spotify is believed to pay between £0.002 and £0.0038 per stream, while Apple Music pays about £0.0059. YouTube pays the least - about £0.00052 (or 0.05 pence) per stream.
All of that money goes to rights-holders, a blanket term that covers everything from massive record companies to artists who release their own music. The cash is then divided up between everyone involved in making the record.
Often, the recording artist will only receive about 13% of the revenue, with labels and publishers keeping the rest. Songwriters and studio musicians receive even less.
Independent labels tend to make more equitable deals, with some offering a 50/50 split of the profits. Artists who self-release their music stand to receive more - but may find it hard to compete with the promotion and marketing a major label can supply.
Why Harry and Meghan are 'box office' for Spotify
Tuesday's hearing was the last session before MPs write their report on the streaming economy.
It featured a brief cameo for The Duke and Duchess of Sussex, who recently signed a lucrative deal to produce and host podcasts for Spotify.
"Can Harry and Megan save the music business?" asked conservative MP Steve Brine.
"That seems a little bit premature," laughed Gutierrez, who conceded that the duke and duchess had been signed because they were good "box office".
"At the end of the day, it goes back to attention economics," he said.
"The product is valued on the bas[is] of how many users it can attract, how many streams it will attract, which in turn determines how many advertisers are willing to advertise on the podcast.
"There is a market that is emerging for talent in that regard".
However, the couple's podcast won't generate any additional revenues for musicians on Spotify, unless they play licensed music within the show itself.
DISCLAIMER: The Views, Comments, Opinions, Contributions and Statements made by Readers and Contributors on this platform do not necessarily represent the views or policy of Multimedia Group Limited.