Ghana will soon have a Startup Law requiring government to give 20% of all its contracts to start ups.
In the procurement law, 20% of all government contracts are expected to be given to small business.
In this case, what the Startup Bill is asking for is a concession for start-up firms and persons with disabilities starting a business.
The bill sponsored by the Business Development Ministry and some development partners is also seeking for revenue from the Communications Service Tax as well as royalties to be put into a start-up fund.
"Some of the revenue from the communications service tax must be put into this fund, some royalties from all minerals should also be put into the fund to help startup companies which usually belong to young people"
The Startup Bill which was launched two months ago has had three different consultations with stake holders.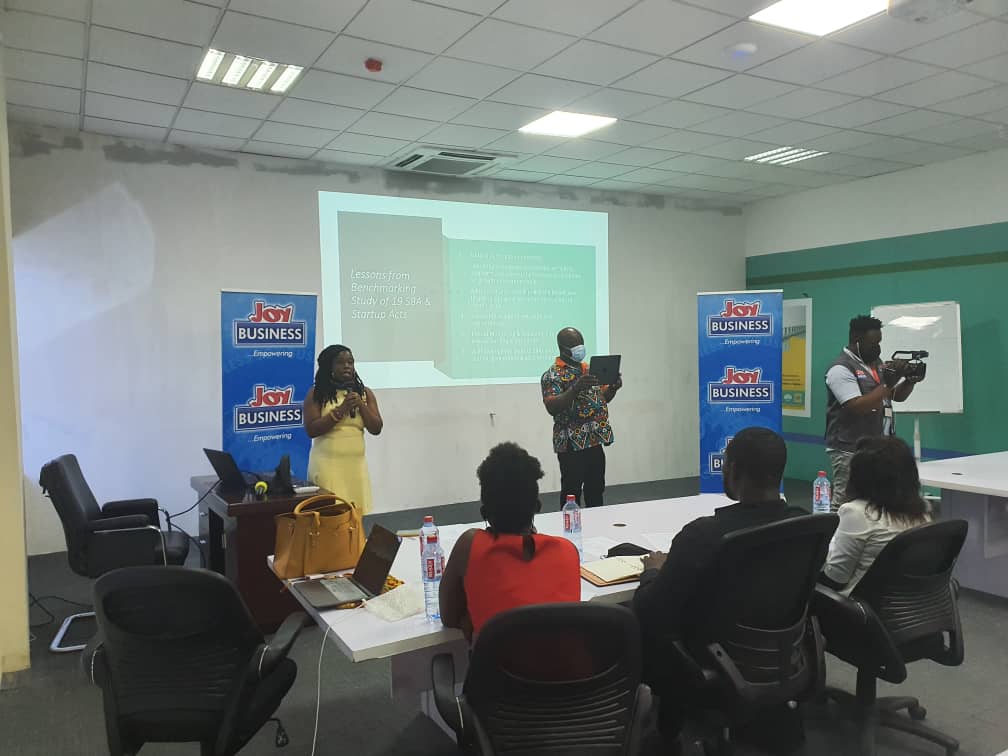 When passed, the law is expected to give startups some tax waivers and absolve them from bankruptcy regulations in the companies act.
Project Coordinator of the Startup Bill working committee, Sheriff Ghali, said it has become urgent to put such a law in place to prevent present and successive governments from shifting the goal posts on their plans for startups.
"We have noticed politicians making different promises for startup companies but that is not enough. When one government leaves power, also you can attest to the fact that everything changes but a law cannot be changed overnight"
As part of Multimedia Group's strategy of supporting young businesses, it is partnering the Business Development Ministry for the passage of the law.
Head of Joy Business Odelia Ntiamoah said the Joy Business brand is always ready to support young entrepreneurs to achieve their objectives.
DISCLAIMER: The Views, Comments, Opinions, Contributions and Statements made by Readers and Contributors on this platform do not necessarily represent the views or policy of Multimedia Group Limited.