The Universal Merchant Bank Ghana (UMB), a leading indigenous Ghanaian Bank has donated 30 top-of-the-range computers to the Suhyen ICT Center at a brief but colorful ceremony here in Accra. The Bank made the presentation as part of its customer initiatives to celebrate UMB's 50th anniversary.
The Bank, founded in 1972 as a policy bank by the State, has dedicated its jubilee to its customers and clients. Suhyen, a prominent town in the New Juaben Traditional area, is the birthplace of Dr. Nana Michael Addo, CEO and founder of the Mikaddo Group of companies. 
Dr. Addo, through his Mikaddo Foundation, built the ICT center for the community. UMB responded to Dr. Addo's appeal for support by donating 30 computers, as a mark of appreciation for Dr. Addo's pedigree of banking with UMB for 38 years.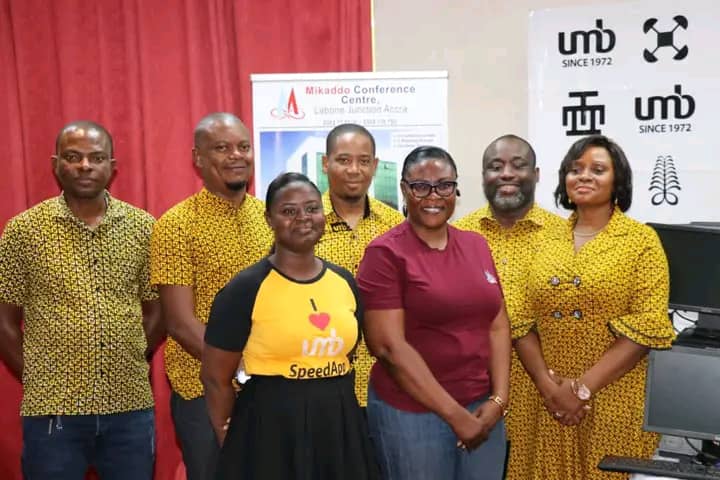 In his remarks at the event , the chief executive officer of UMB said, "It is a matter of great pride for UMB to support one of our star customers, Mikaddo Holdings, today with this modest grant of 30 computers. We have dedicated all our activities this year to our customers and clients to mark our 50th anniversary, and this is a mark of appreciation to Dr. Addo, for keeping faith with us since 1985. The fact that Dr. Addo approached us for this grant, not for himself, but for Suhyen moved us to support quickly. His altruism is indeed noble and visionary, as upskilling our youth and young people with digital solutions is critical."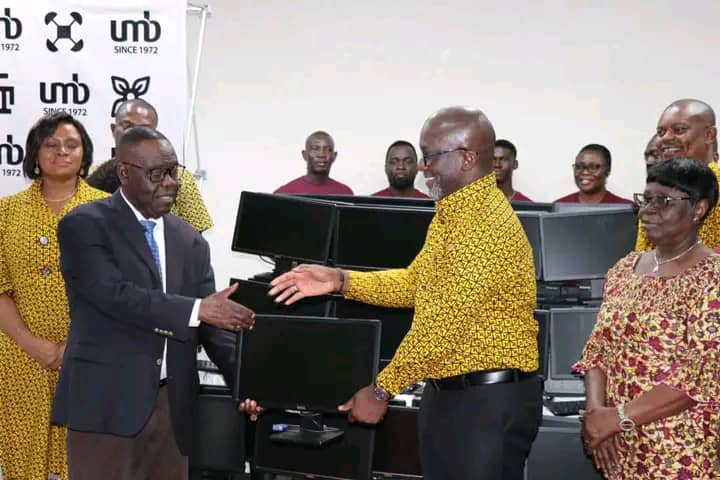 Dr. Nana Michael Addo in his responses noted that, "UMB has been my number-1 financial solutions provider and advisor since 1985. They have helped me grow from a micro enterprise into a large corporation. I was in no doubt of their support, as I can attest to their love for Ghana, for they are after all a Ghanaian Bank.
"I also knew they will support this digital agenda, as they are leading the way in digital banking here in Ghana. I use their mobile app -SPEEDAPP and internet banking - SPEEDMAX and I can say these digital platforms enable me to bank anywhere and at any time. With these computers, the young people of Suhyen will be able to tap into the new industries of these age, all of which require IT and digital knowledge. I am eager that know young person in Ghana be left behind in this digital age. We must all come together to ensure our young people are future fit with IT skills."
The handing over ceremony was supported by a senior level delegation from UMB including Nana Dwemoh Benneh, the Chief Executive Officer; Madam Belinda Boamah, Executive Director; Felix Awuku, Executive Director and Mr. Rexford Darko, Chief Information Officer. 
The donation was received on behalf of the Suhyen Community ICT Center by Dr. Nana Michael Addo, his wife Mrs. Ernestina Serwah Addo, Madam Ama Addo Agyekum, C.O.O. of the Mikaddo Holdings, Richard Addo, Executive Secretary, Mikaddo Holdings, and other Senior Mikaddo executives.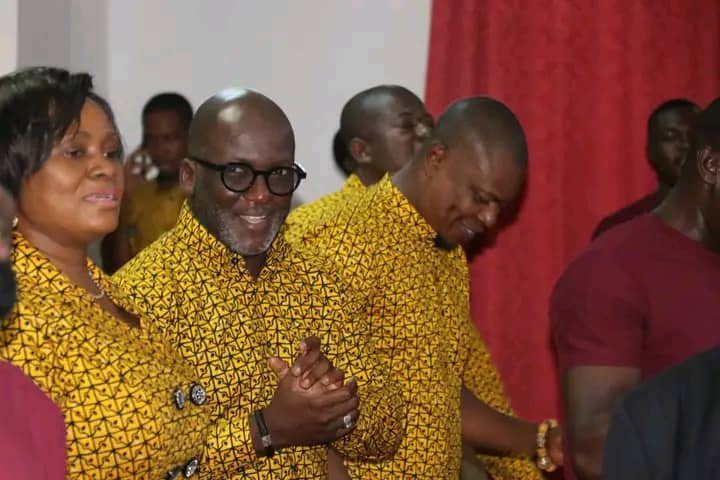 It is anticipated that the 30 computers will be fully installed in Suhyen, by the end of August, 2022.
DISCLAIMER: The Views, Comments, Opinions, Contributions and Statements made by Readers and Contributors on this platform do not necessarily represent the views or policy of Multimedia Group Limited.