Thousands of NPP faithful have attended a health walk in support of the Member of Parliament for Essikado-Ketan constituency, Joe Ghartey ahead of the Election 2020.
For over 16 kilometers, the exuberant crowd march on, dancing and along the streets from Sekondi to Esssido, Kasaworodo to Kojokrom, Ketan among others.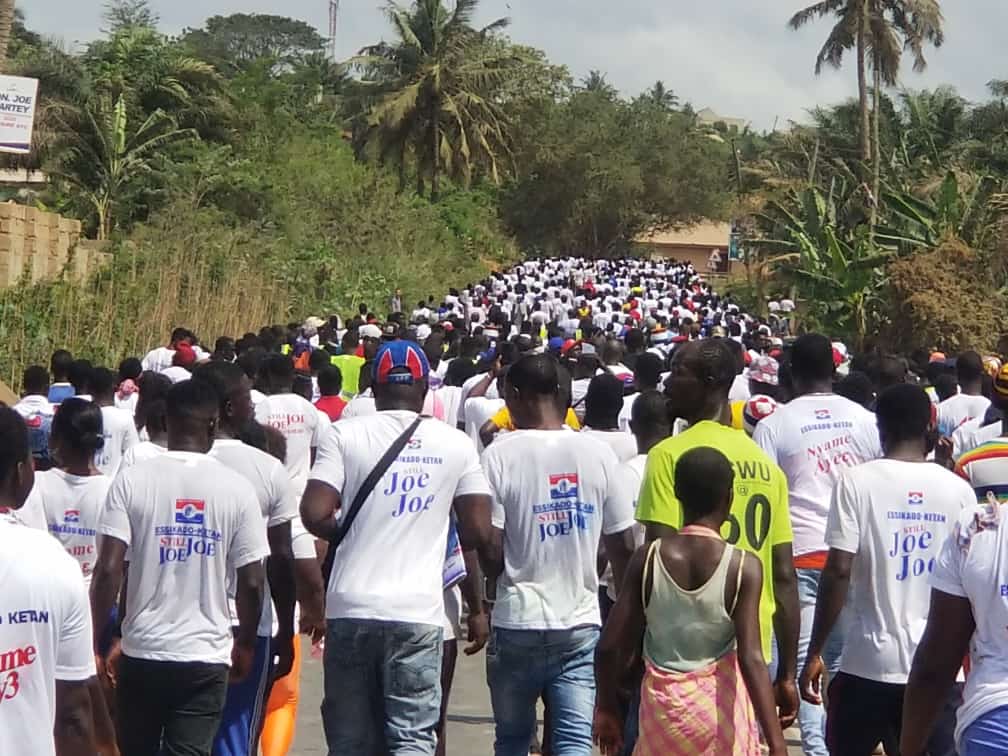 Participants in the exercise, who turned up in their numbers says theyr showed up because Mr Ghartey's commitment to the development of the constituency.
Seasoned Ghanaian actor, Kofi Adu popularly known as 'Agya Koo', who graced the event expressed surprise at the thousands who had throng the venue to solidarise with the Railways Minister.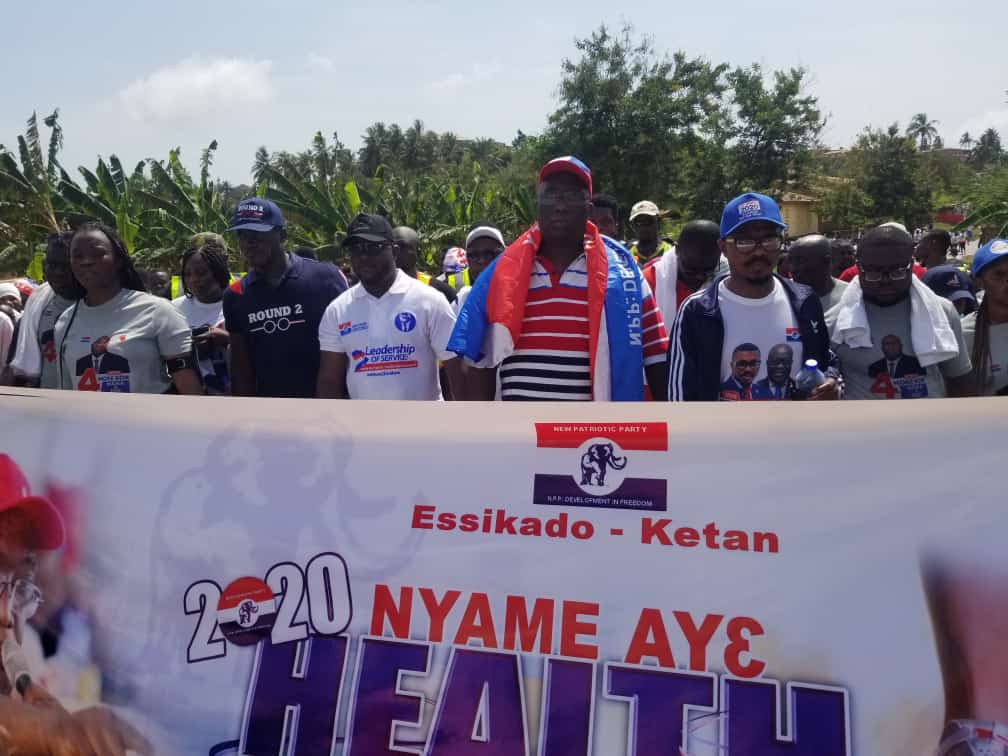 The Kumawood star said the numbers that turned up is proof of massive endorsement Ghanaians will give to the New Patriotic Party (NPP) in December.
Already, Joe Ghartey is running against the NDC's candidate, Dr. Grace Ayensu Danquah in the upcoming elections.
The MP believes he is no match for Dr Danquah adding that he is bent on widening the margin by which the latter lost back in 2016.