The coronavirus pandemic and its attendant problems had meant that schools remain closed for the past two months. Whiles the pandemic rages on and schools including tertiary institutions remain closed, the plight of students and their interest have seen no diligent emissaries so far.
Indeed, if it were that students had no problems and everything was okay – which I doubt can ever be the case – the loud silence from some student representatives and like-minded entities would not have been deafening. This phenomenon has led some to again poke the lingering fire on the relevance of student associations and representation for them in general.
Having in mind that there can be no gainsays to some of the achievements and contributions of student representation in shaping policy and the political development of the country, I would urge all who seek to reignite the remnants of the relevance-fire to see the forest for the trees before they do so.
Much like the biblical Abraham, I would like to continue my pleadings on the relevance of students' representation by advancing some means by which such bodies can fulfill their core mandate of representation in these pandemic times.
Foremost, student representatives should in these times of eLearning and virtual classes advocate for their members to be provided with more internet data and the tools needed to benefit from these new normal.
While the debate for refund rages on with some student associations going a notch further to push the agenda, the real predicament of students who can't access academic work due to inability to purchase internet data continues unabated.
Good representation demands that efforts be directed towards resolving this unfortunate situation which has the potential of reducing students' academic performance through no fault of theirs. Instead of advocating for refund, representatives can lobby for those funds to be used in surging up the quota of internet data their student members receive.
I can't for the life of me understand why the KNUST SRC has not initiated, not to talk of completing, negotiations with management to increase the paltry two gigabytes of data being given to students.
I say this in light of the fact that schools like the University of Ghana – that have recently joined the Vodafone package the KNUST had subscribed to before I even gained admission into the school – have been able to secure five gigabytes of internet data for their students. To this end, I believe school authorities should not be blind to this glaring shabbiness under the contract and must be proactive in taking steps to rectify it before being approached by the SRC.
Moreover, student associations and like-minded bodies must embrace the new normal of virtual programs and physical distancing events. If there is anything to take away from life in this pandemic; it is called innovation.
It is instructive to note that, even though virtual programs and conferences have become the order of the day; countries like South Korea were able to conduct elections in this era, the German football top tier has reopened and has gone through the second week of fixtures. In our own backyard, parliament conducted vetting of Supreme Court nominees while the president continues to meet with stakeholders amidst social distancing protocols.
Student associations and their interest groups must be bold and innovative to embrace this new normal so as to continue engaging with their members while also keeping their core programs. Innovation, innovation must be the driving force of student representative bodies in organizing programs in the wake of the pandemic.
Inasmuch as programs should be organized to maintain relevance, the content of such programs – if appropriately tailored towards the needs of the times – can go a long way to reposition student associations to take the forefront in shaping issues of national importance like they used to.
Student programs today, for instance, must include sessions where members would be equipped with skills such as graphic designing, search engine optimization, Building Information Modelling, telecommuting apps and software, excel sheet modelling, computer programing and the likes that can aide students to position themselves in taking advantage of the demands of the era.
All in all, it would be in the best interest of student associations to assist school management or lecturers in locating members in areas where internet connectivity is a problem. This would enable student representative bodies to fulfil their core mandate of looking out for the welfare of students whiles helping authorities to better implement the new policy on learning from home.
***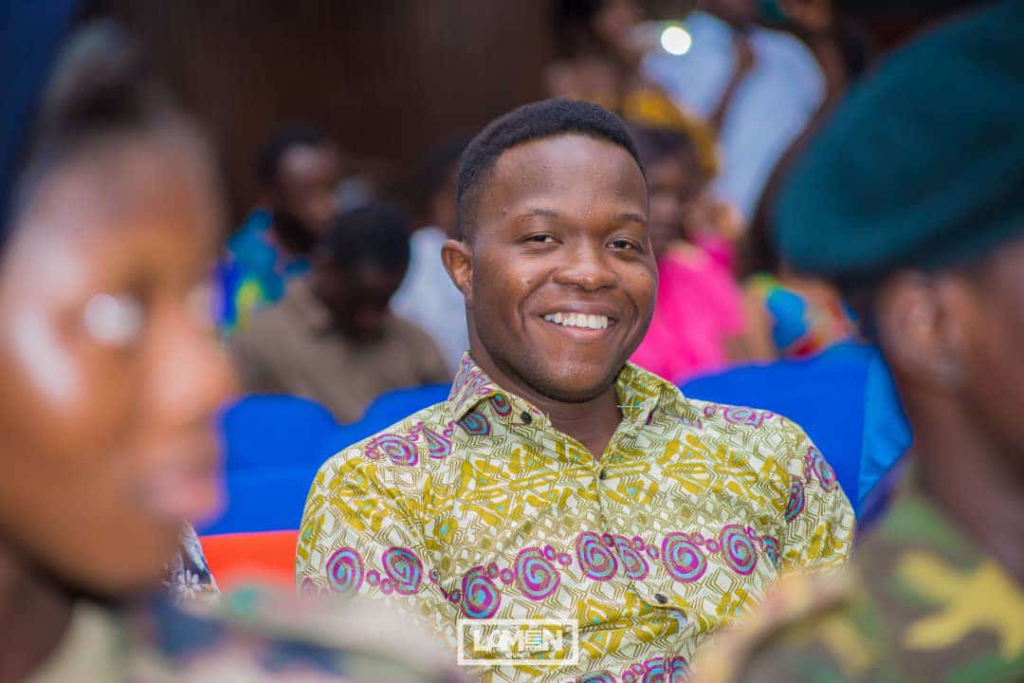 Anthony Kangah is a final year student of KNUST and Onetime PRO of the Land Management and Development Students' Association. He is the current Speaker of Faculty of Built Environment Students' Society Parliament.