Director-General in-charge of Welfare at the Ghana Police Service, Commissioner of Police (COP) Mrs Tiwaa Addo-Danquah, could not hold back her tears Wednesday morning, when she was surprised by her family and a group of friends on her birthday.
The former Criminal Investigations Department boss, who turned 51 on Wednesday, was given a breakfast party by a group of friends, family, the police band and the Winneba Youth Choir at her residence.
COP Addo-Danquah, who was already dressed in her uniform and prepared for work, was stunned at the scene and could not control her tears.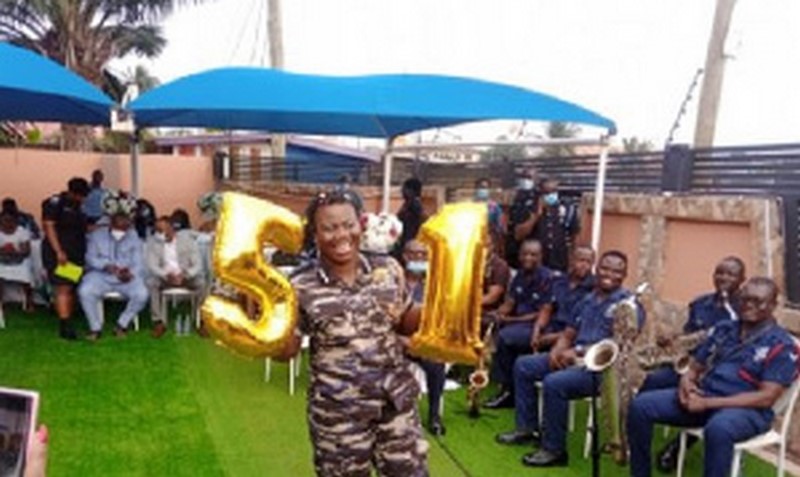 She was recruited into the Ghana Police Service on July 27, 1990 and has been one of the longest serving females in the service.
She is the first female Commandant of the Ghana Police Command and Staff College (GPCSC) located in Winneba, in the Central Region.
She has achieved a lot in the service, however, her career hit the rock when she made controversial comments about the missing Takoradi girls in 2019.
Thereafter, she was reshuffled to head the Welfare Department of the Ghana Police Service.
Tiwaa, affectionately called Maame Yaa, is married to Ofosu Addo-Danquah and together they are blessed with three children.