Daily Graphic:
* 8th Fourth Republic polls: Ghana votes today
* Akufo-Addo confident of victory
* Mahama poised for comeback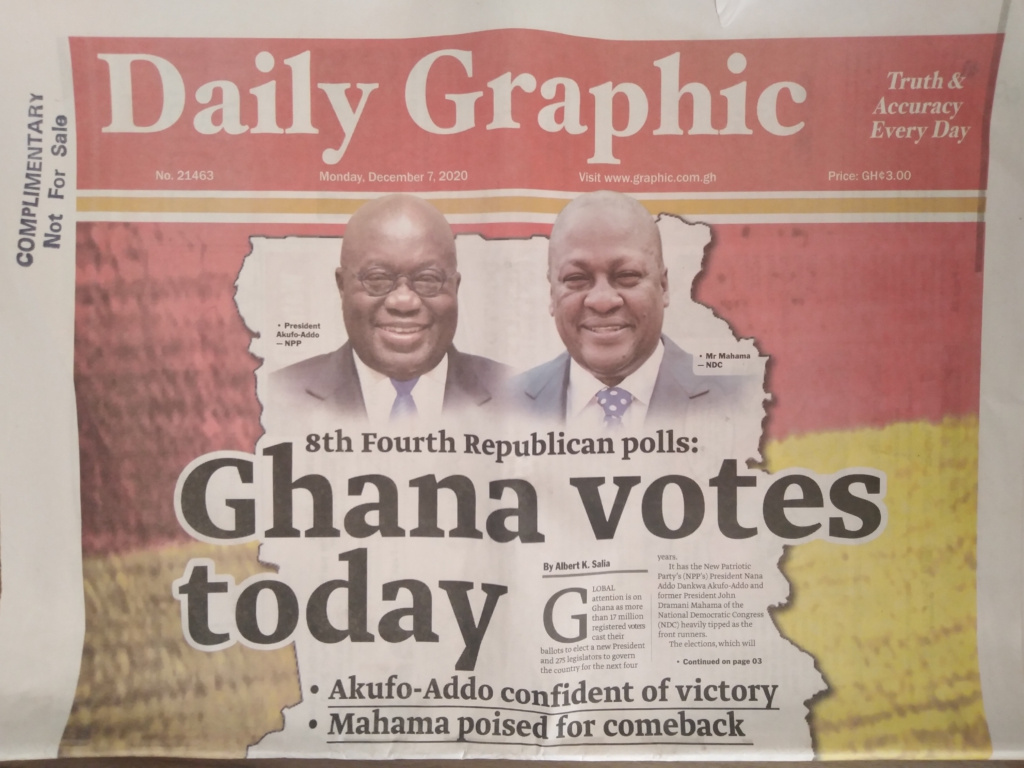 The Busineess Analyst:
* Decision Day! Go out and vote – President to Ghanaians
* Investors want more of same in Ghana as Fiscal challenges mount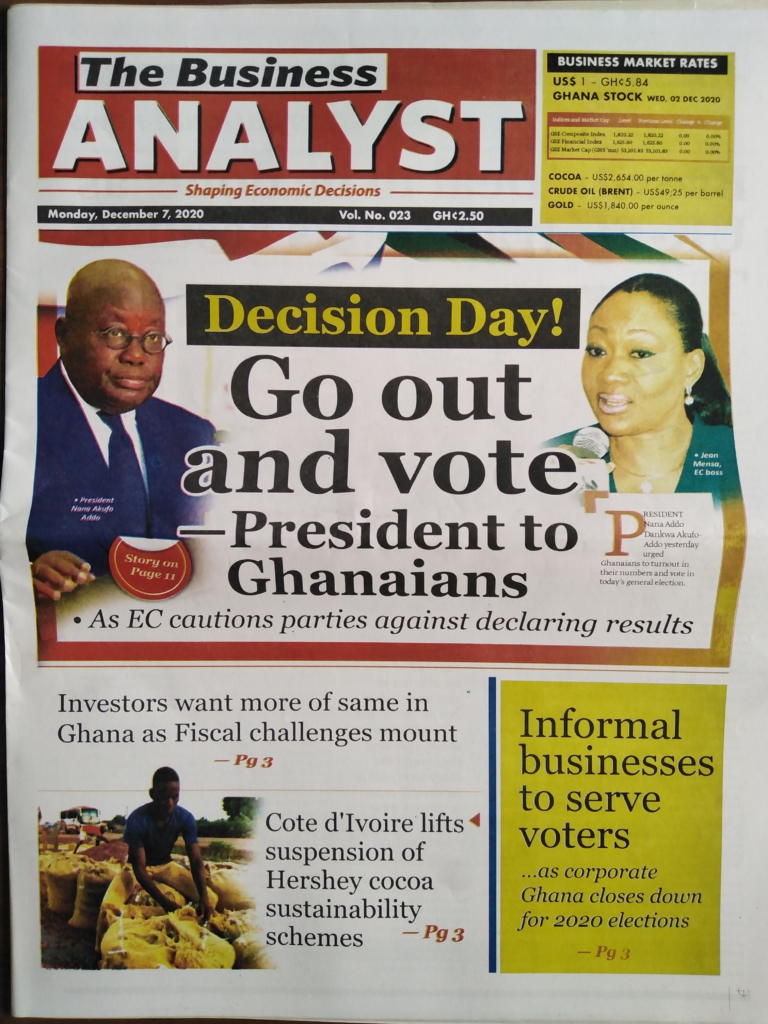 Daily Analyst:
* Don't declare election results – EC cautions parties
* We're for peace – Akufo-Addo, Mahama affirm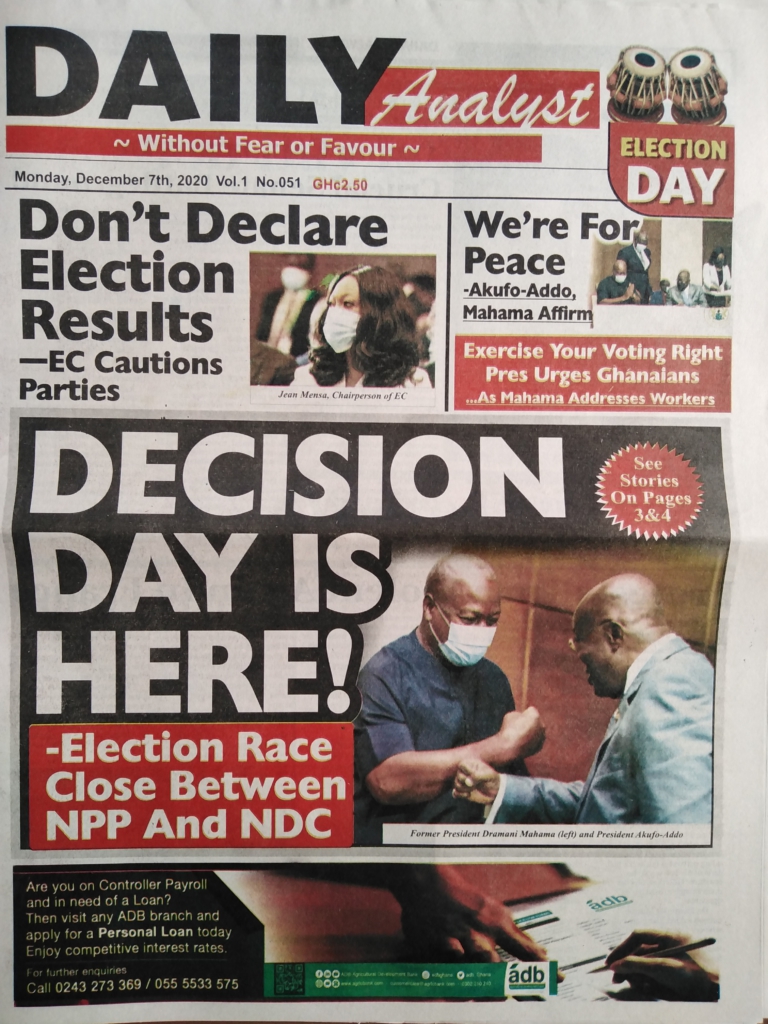 The Herald:
* 'Let's build Ghana for everyone; not for Akufo-Addo's family' – John Mahama and Jane Opoku-Agyeman declare
* Two anti-corruption kingpins unhappy with Akufo-Addo gov't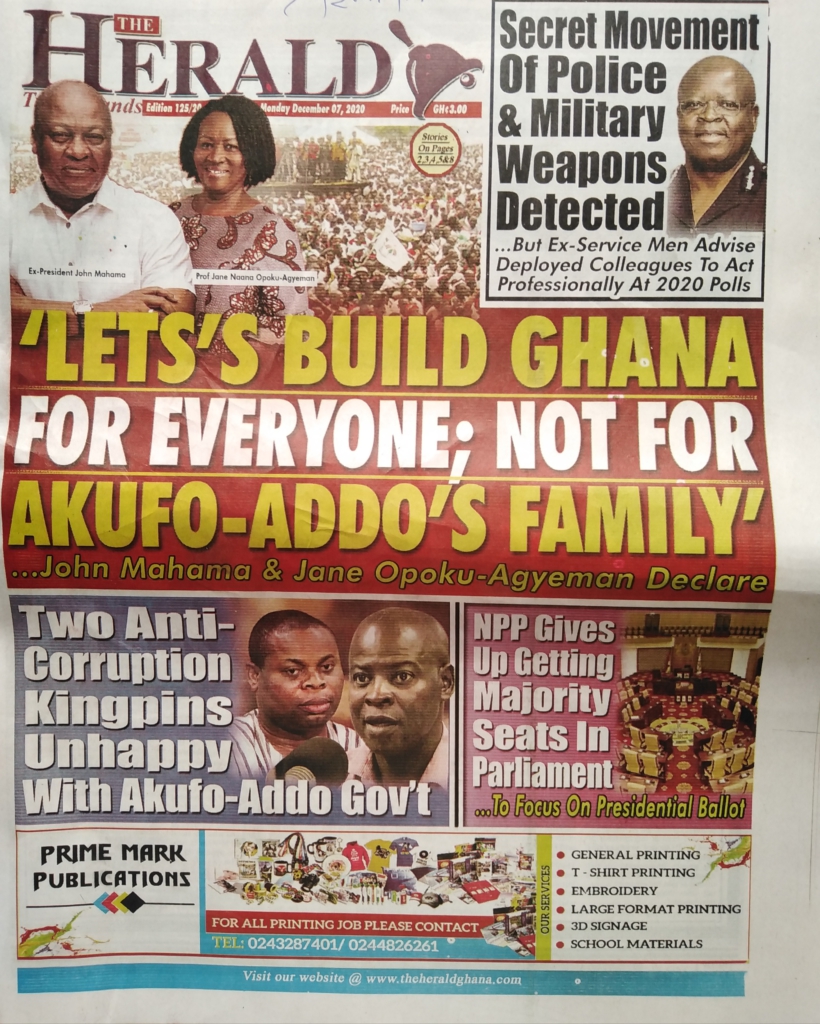 Ghanaian Times:
* Election 2020: Ghana decides today!
* Pres Akufo-Addo urges Ghanaians to vote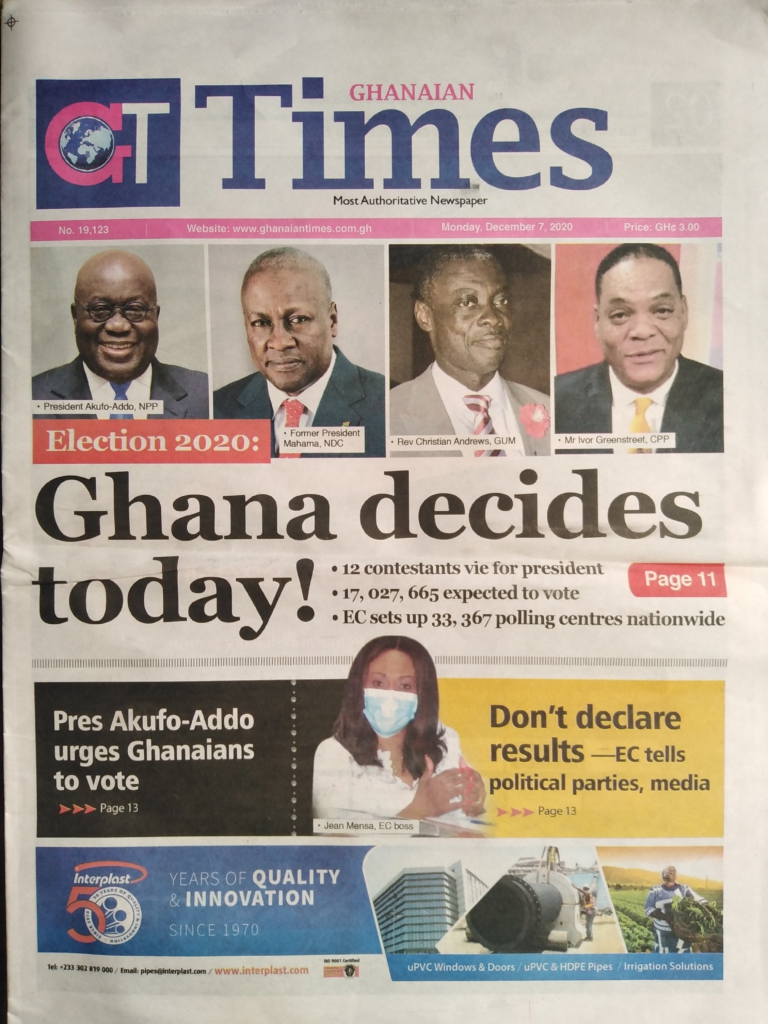 The New Palaver:
* Wake up NDC: Watch Gyimah-Boadi's CODEO and KRL closely!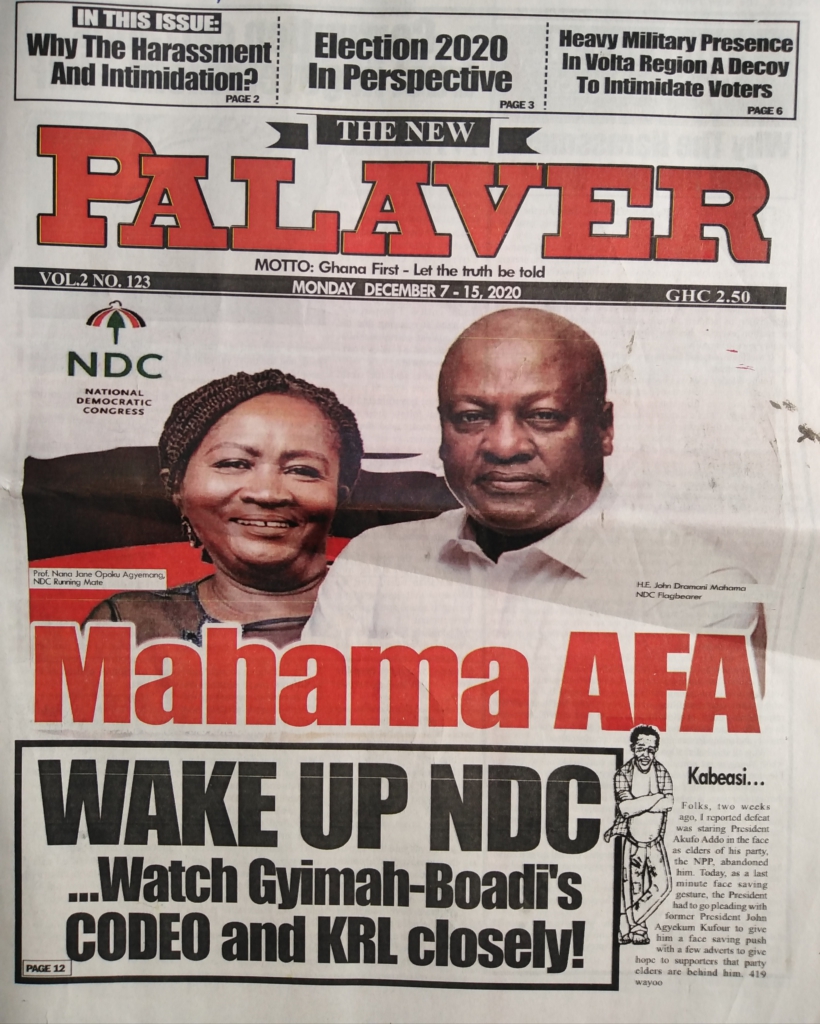 The Crystal Clear Lens:
* Dec Polls: Mahama 'Afa'
* Volta NDC declares Monday Communal Labour Day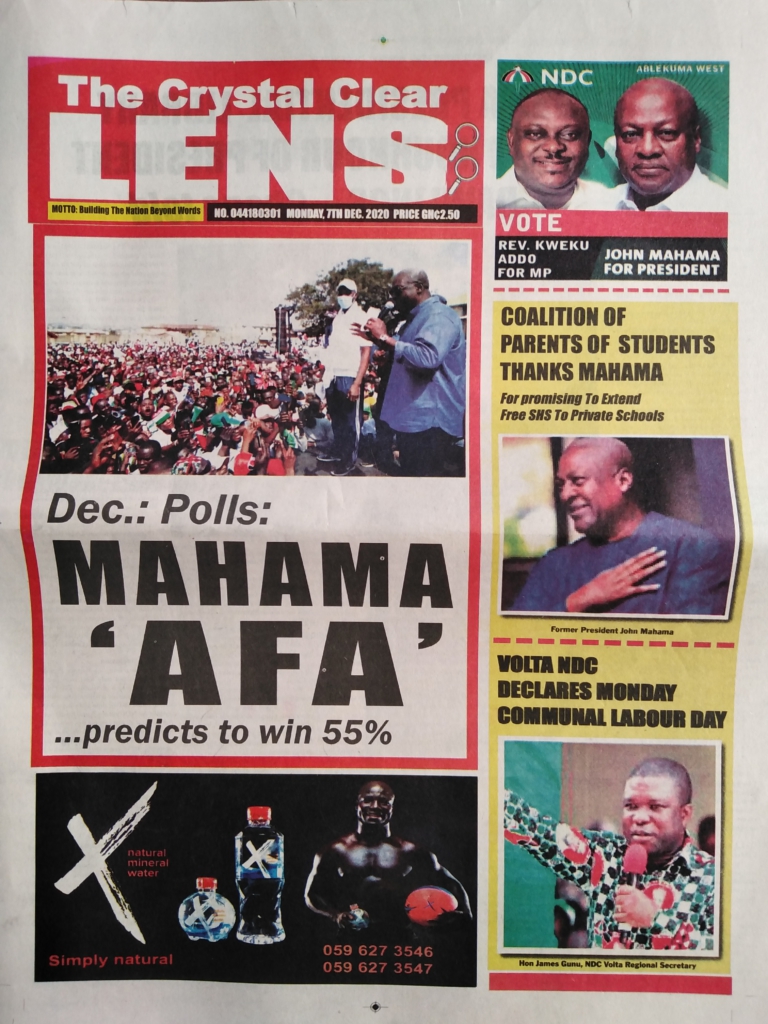 The Insight:
* Election 2020: Coalition of CSOs worried
* Steve Manteaw insists over GH₵2bn oil revenue still unaccounted for since 2017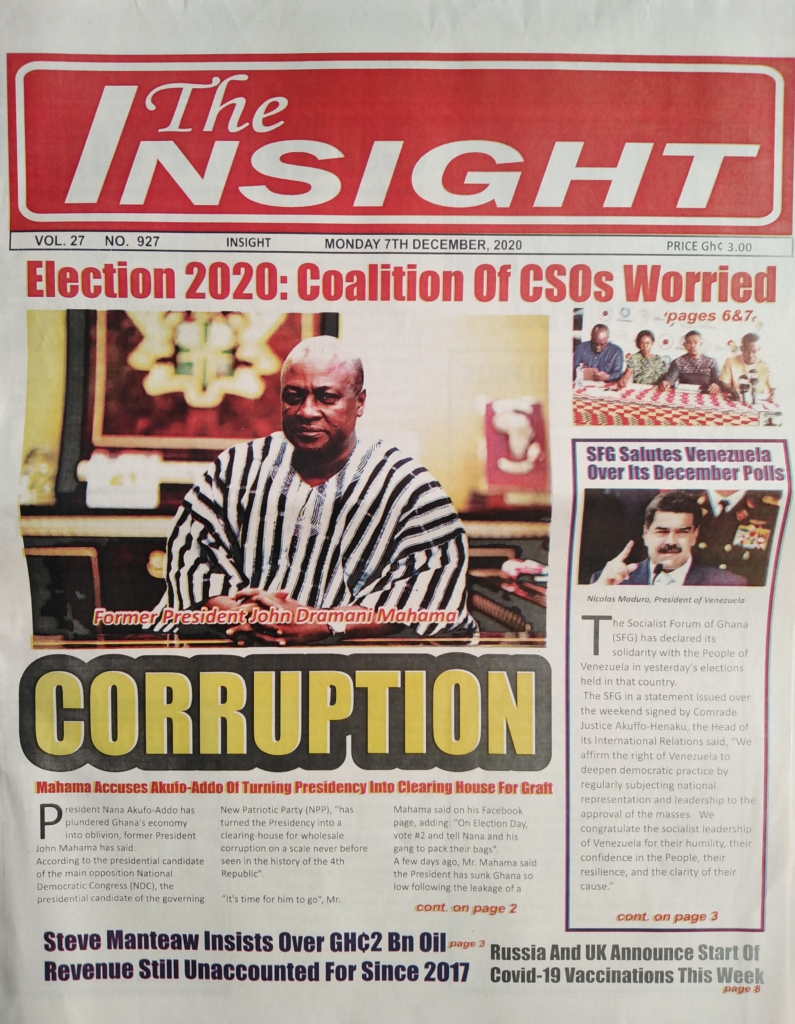 The Informer:
* Elections 2020: All eyes on Ghana – To show the way and deepen democracy
* Akufo-Addo not corrupt – NDC Chairman