MP for South Dayi, Rockson Nelson Dafeamekpor has added his voice to conversations on the reclassification of portions of the Achimota Forest as no longer reserved.
He finds it absurd that a government that invested so much in planting trees about a year ago is now reclassifying portions of the Achimota Forest Reserve.
"In 2021 Govt said GH₵125m was required to plant trees to improve our Forest Cover. A year later, they gazetted a soul-stealing E.I 144 to reclassify the 100yr old Achimota forest to degrade the forest cover for something else. Tomorrow is indeed pregnant!" he tweeted.
The Achimota Forest Reserve on Tuesday trended on social media, especially Twitter and Facebook. This followed reports that government has, through an Executive Instrument (E.I), sold the very popular reserve.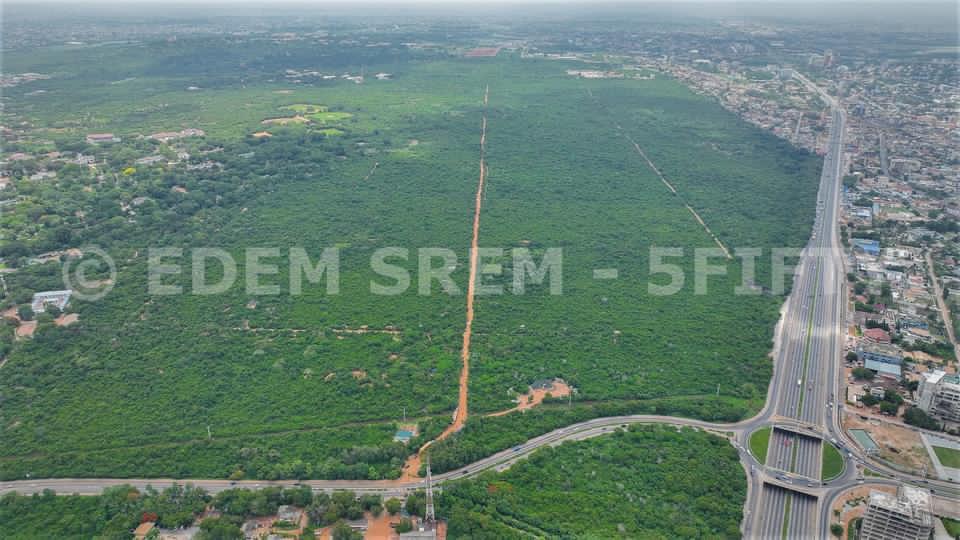 Details of the E.I signed by the Lands and Natural Resources Minister, Samuel Abdulai Jinapor, purportedly stated that the land is no longer required as a forest reserve. It further added that the cessation is effective May 1, 2022.
In spite of various explanations and justifications for this move, the decision has been greeted with an uproar.
The Minority in Parliament has also asked the government to immediately revoke E.I 144.
According to them, the decision is "not well thought through."
They stressed that the Achimota Forest should be maintained as a forest reserve, since "there are few of such things in this country."
"We already know the trouble we are going through as a country to preserve that forest. It is only the greenbelt that we have in the Greater Accra that serves as a carbon sink, so it is risky to engage in what they are seeking to engage in," Alhassan Suhiyini, MP for Tamale North said on the Super Morning Show on Wednesday.