A Deputy Minister for Finance, Abena Osei-Asare has pleaded with Pensioner Bondholders to suspend their picketing the Ministry.
The Atiwa East MP said the Ministry was engaging the Bank of Ghana (BoG) to pay them.
She thus asked the pensioners to exercise patience with the government as everyone knows the financial difficulties the government finds itself.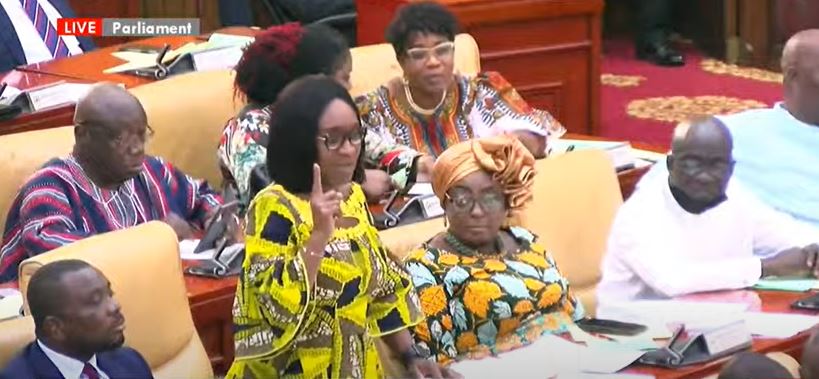 "We don't intentionally stop them, sometimes it's difficult, it is the ability to pay and so when it is not there it becomes a challenge, but we also have to communicate that to you. So, for now, our focus should be on the five outstanding, and then we talk about how we will manage the principal payment."
"I sincerely appreciate where you are coming from. This has never happened when coupons are ready for payment and the government is struggling to pay, but currently, we all know the circumstances we find ourselves in, so I will plead with you so let's sit and clear, and then we will see the way forward."
Members of the Forum resumed their picketing the Finance Ministry on Thursday, June 1, over the government's failure to pay their matured coupons.
In a statement announcing their decision, the forum indicated that the government despite its initial agreement to pay the outstanding coupons on May 15, 2023, as agreed in a meeting with the Finance Ministry, failed to redeem its promise.
They explained that as a result, there have been two additional coupons since the agreement was made adding to the already existing coupons due.
The Forum said that they wrote to the Ministry on May 15 and May 22 to demand payment and warned they would resume picketing if their payments were not made, however, they are yet to get a response.
"As at today, the 29th of May 2023, there remain four outstanding coupons and four outstanding principals to be paid by the Ministry. The first principal has been outstanding for 98 days, the second for 84 days, the third for 42 days and the fourth is due today," the forum stated.
"Naturally, we have to and had indicated to the Ministry that we shall demand interest on the delayed principals as the government has deprived investors involved of their capital for re-investment to earn returns," they added.
DISCLAIMER: The Views, Comments, Opinions, Contributions and Statements made by Readers and Contributors on this platform do not necessarily represent the views or policy of Multimedia Group Limited.