The National Union of Ghana Students (NUGS) has described as unfair the undertaking prepared by the General Legal Council (GLC) for students to sign before writing the Law School entrance examination.
A press release dated August 3, 2022 and signed by NUGS President, Dennis Appiah Larbi-Ampofo observed that the said directive is unreasonable because it infringes on the rights of the students.
NUGS added that the directive also fails to promote transparency in the processes of admissions into the Law School and leaves room for corruption and abuse of power.
The Union, therefore, "will ensure that students sit the examinations without having to submit to a forfeiture of their rights as guaranteed by the 1992 Constitution."
As a body responsible for admitting students into the School of Law, the GLC is reported to have asked prospective students to sign an undertaking which bars them from requesting a re-mark of their papers and/or a review of their marks.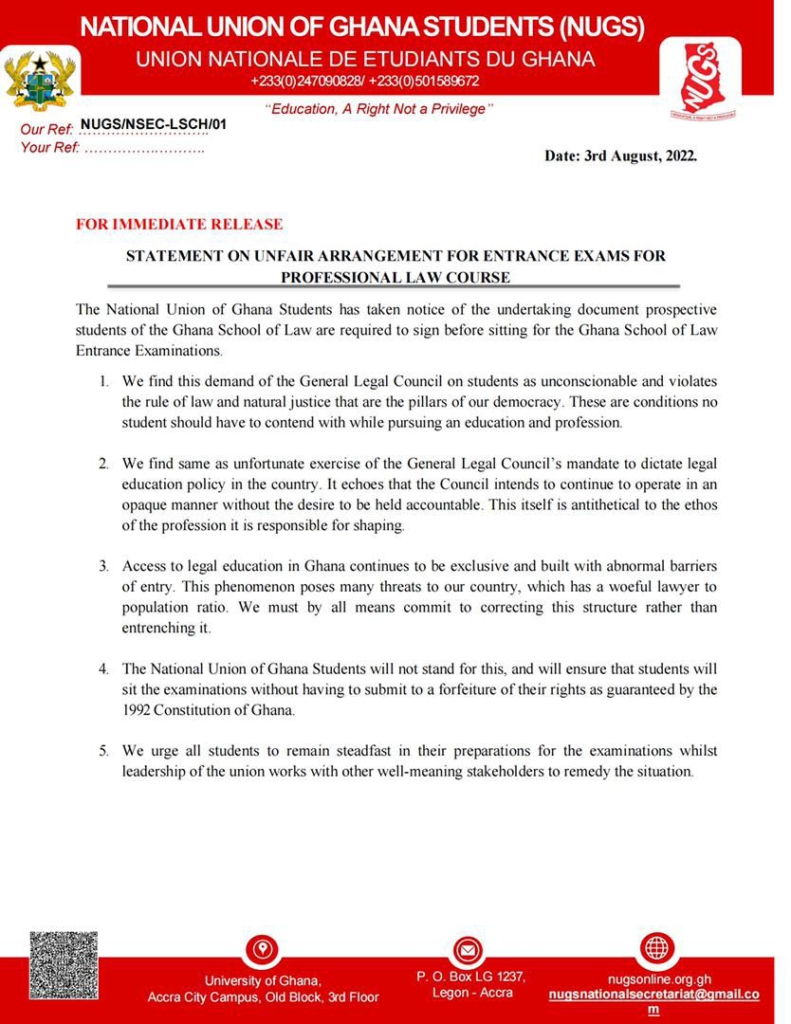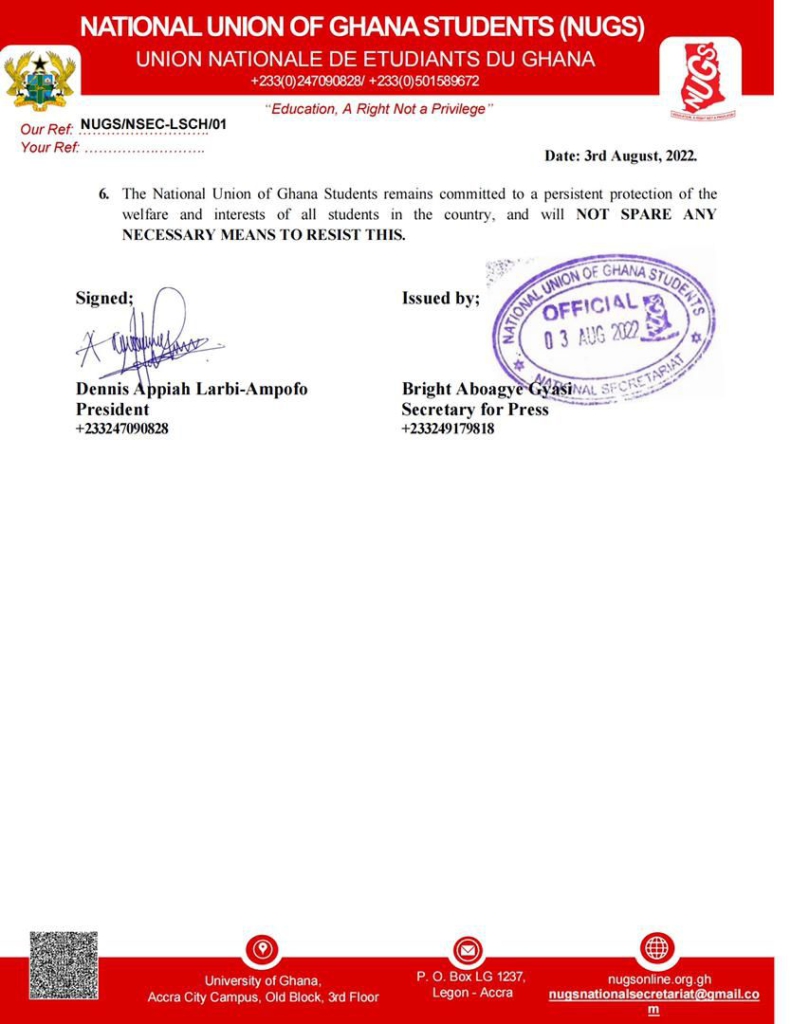 This means students who sign the document are to accept the decision of the GLC without question or challenge.
The undertaking states, "The General Legal Council has over the years established credible, rigorous and well-benchmarked systems and procedures for assessing answer booklets and re-checking for same for all candidates before examination results are released.
"Thus, the decision of the General Legal Council in respect of the published results of the Entrance Examination shall be final. No request for re-marking of scripts, re-tallying of scores or review or marks shall be accepted.
"Candidates cannot also request to see their marked answer scripts or the marking schemes used for marking the questions," parts of the undertaking read.
It has since raised eyebrows on social media with many calling on the students to boycott the exams.
NUGS, on the other hand, believes it is "unconscionable and violates the rule of law and natural justice that are pillars of our democracy."
"We find same as unfortunate exercise of the General Legal Council's mandate to legal education policy in the country. It echoes that the Council intends to continue to operate in an opaque manner without the desire to be held accountable.
"This, itself, is antithetical to the ethos of the profession it is responsible for shaping. We urge all students to remain steadfast in their preparations for the examination whilst leadership of the Union works with other well-meaning stakeholders to remedy the situation," NUGS added.